Phoenix Law Enforcement Association
Phoenix, Arizona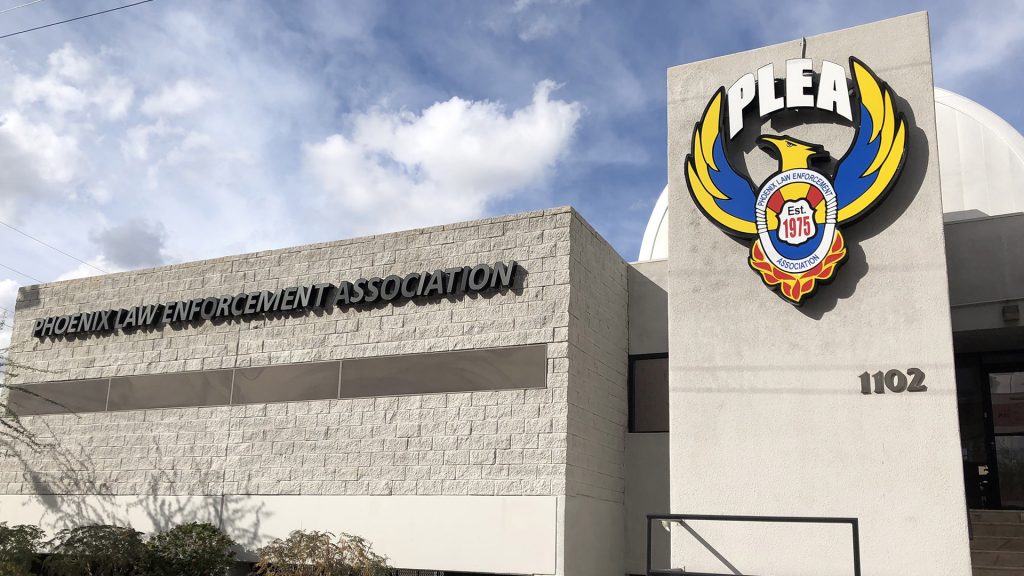 Organization Summary
Phoenix Law Enforcement Association's Mission Statement:
The mission of PLEA is to PROMOTE the positive role of the police profession, and to PROTECT and secure members' rights and benefits through effective representation and professional relationships with the community and local, state and national governments.
What Phoenix Law Enforcement Association Does:
The following is a listing of just some of the duties and responsibilities of PLEA, its Board of Trustees, and its member representatives. Each of the items listed below represents a personal commitment of one or more of PLEA's former and/or current personnel.
Project Environmental Impact

carbon sequestered by
1,278
acres of forest carbon dioxide removed

GREENHOUSE GAS EMSISSIONS FROM
227
PASSENGER VEHICLE REMOVED

greenhouse gas emissions avoided by
355
tons of waste recycled instead of landfill