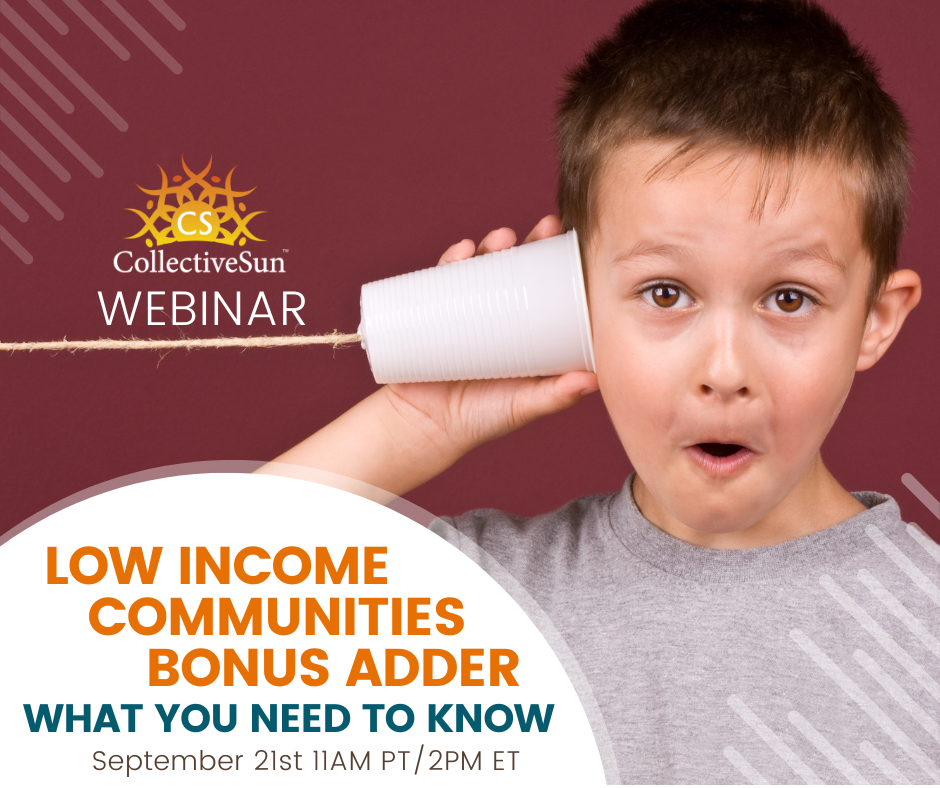 Low-Income Communities Bonus Adder – What You Need to Know
---
This webinar originally aired on September 21st, 2023
The Inflation Reduction Act (IRA) introduced a new tax incentive called the Low-Income Communities Bonus Adder.
This adder is unique in that only 1.8GW are allocated per year. If the bonus adder application is approved, the 10% bonus adder is added to the base 30% Investment Tax Credit (ITC) creating a 40% ITC.
The Low Income Communities bonus adder is meant to stimulate more solar adoption in Low to Moderate Income (LMI) communities. In this webinar, we will describe how eligibility is determined and the process for how to apply.
In this 60-minute session, we will also review the 4 different categories of allocations described in the Final Regulations released by the Treasury Department, as well as insights on how the selection process will operate.
Slide Deck: Low-Income Communities Bonus Adder: What You Need to Know Webinar Presentation Deck
Q&A from the Webinar: LIC Bonus Adder Webinar Q&A Report
10/19/23 Update: The Low-Income Communities Bonus Adder Portal is open!