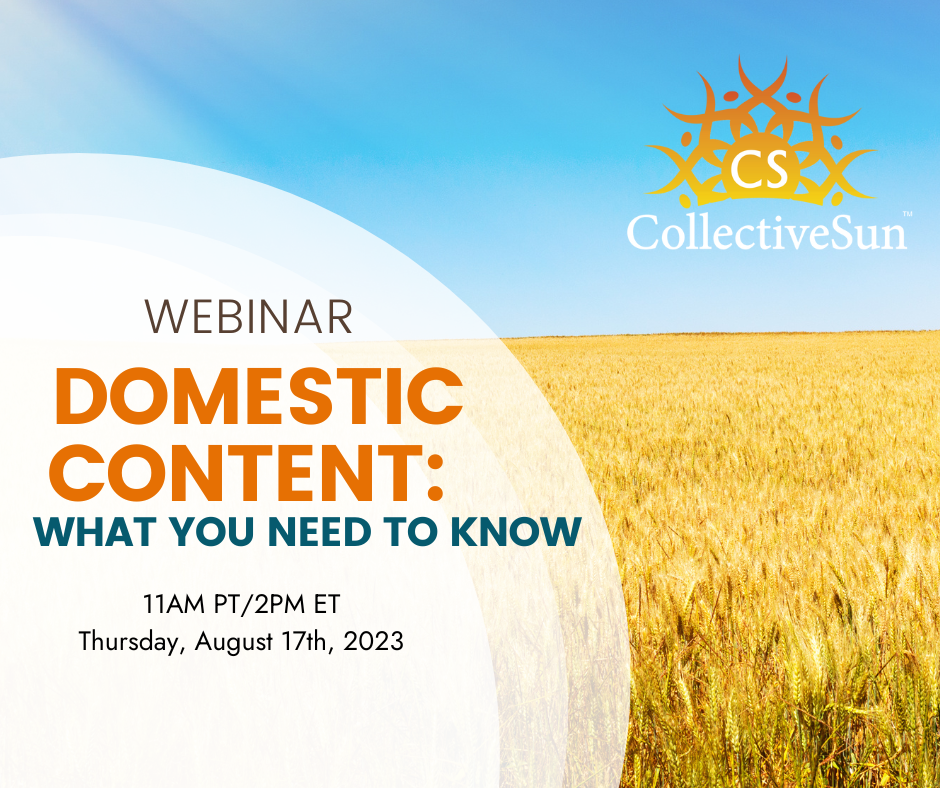 Webinar: Domestic Content – What You Need to Know
---
The Inflation Reduction Act introduces a new tax incentive called the Domestic Content ITC Bonus Adder. This 10% bonus adder is meant to encourage and stimulate domestic manufacturing. However, the recently released Treasury guidance has created a set of rules that make it extremely difficult to qualify for and claim the bonus adder.
In this 60-minute session, we'll review the detailed qualification requirements and explore a theoretical scenario where a project could actually qualify for this bonus adder even given today's limited availability of domestically produced components.
Slide Deck: Domestic Content_ What You Need to Know Webinar Presentation Deck
Data Spreadsheet: Domestic Content Calculator
Q&A from the Webinar: Domestic Content Webinar Q&A Report
Still have questions?