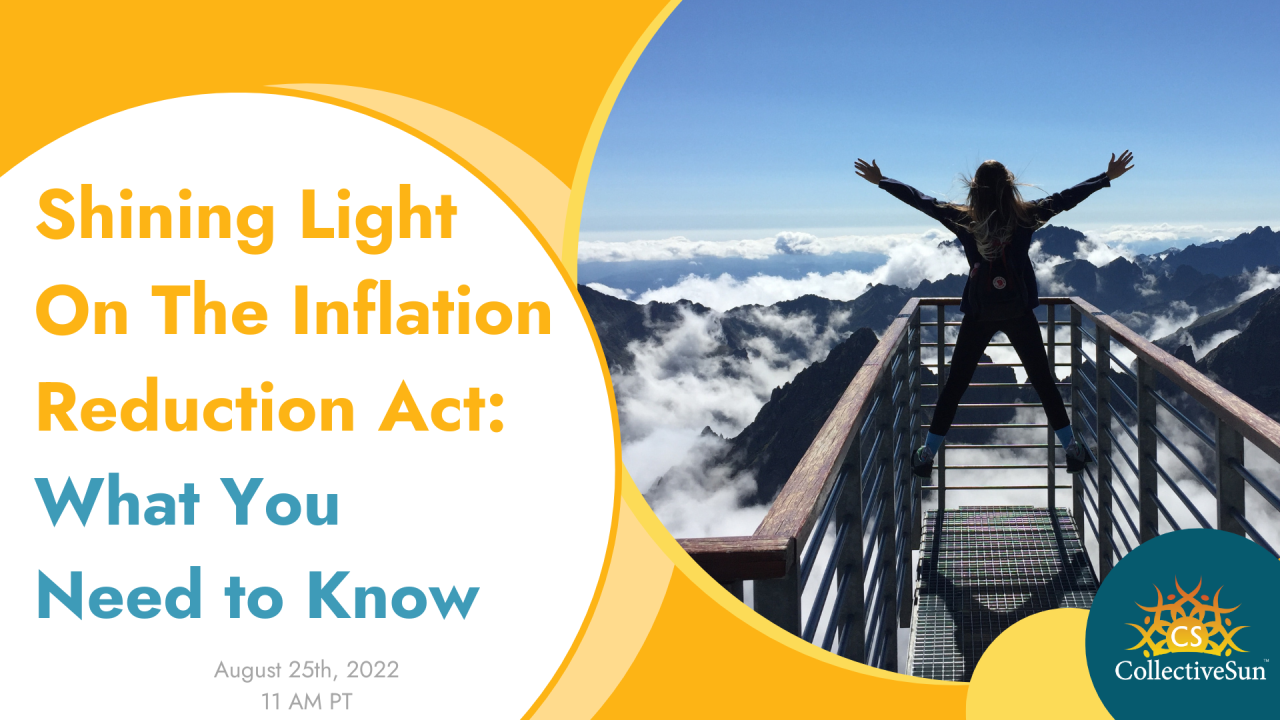 Webinar: Shining Light on the Inflation Reduction Act – What You Need to Know
---
This webinar originally aired on August 25th, 2022
The Inflation Reduction Act has officially been signed into law!
This is the biggest climate policy commitment that our nation has ever undertaken. We are all delighted by this powerful display of clean energy dedication, but what does it actually mean for nonprofits and the supporters of those nonprofits trying to go solar?
In this webinar, we broke down the relevant details of the Inflation Reduction Act and discussed what it means for nonprofits and their solar projects.
Topics explored:
– Dates & timing of the new bill
– Direct pay
– ITC details & breakdown
– Battery Storage
– How does CollectiveSun fit into this?
– And much more!
Still have questions?