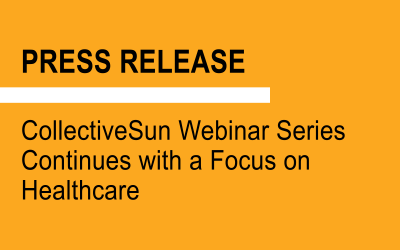 Press Release: June 30 Webinar on Cost-Effective Financing of Solar for Nonprofits
---
FOR IMMEDIATE RELEASE 
Contact: Carl Nettleton, [email protected]
SAN DIEGO, CA — On June 30, CollectiveSun will offer another webinar in its monthly series to help nonprofits understand how to cost-effectively install solar on their facilities.
This month's event, "A Tool for Wellness: How Solar is Cutting Energy Bills & Empowering Healthcare Organizations" will focus on nonprofit medical clinics and healthcare orgs. The 11 a.m. (PDT) webinar will feature Colleen Merlo, CEO of the Association for Mental Health and Wellness (MHAW) in Ronkonkoma, New York, and Matt Brennan, Vice President of Sales for CollectiveSun. The dialogue will include Merlo's experience with CollectiveSun in installing an 89-kWh system for MHAW.
Each month, this webinar series focuses on a different category of nonprofits. The discussion provides information about how these organizations can take advantage of installing solar, including cost savings and helping to reduce carbon emissions.
Founded in 2011, CollectiveSun provides cost-effective solar energy financing for tax-exempt organizations across the United States. The firm's proprietary funding models have enabled more than 150 nonprofit organizations in 20 states to utilize solar tax benefits normally unavailable to tax-exempt organizations. Financing of these projects totals more than $55 million.
To register for the webinar, click here.
Contact Information:
Carl Nettleton
Email: [email protected]