Friendship Center – 241 Arch Street
New Britain, Connecticut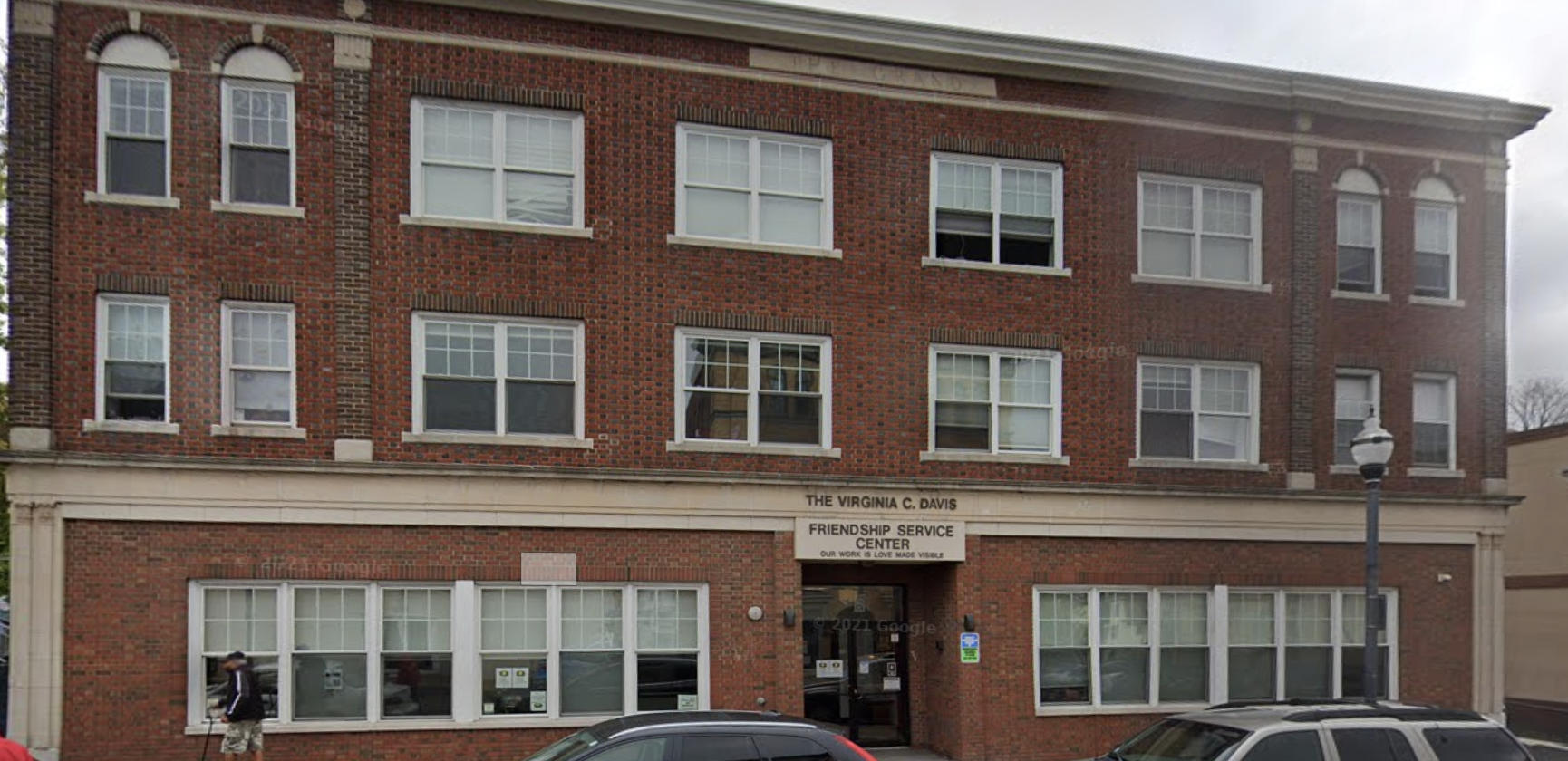 Organization Summary
Friendship Center Mission:
With community collaboration, our work is love made visible through supportive services and partnership with people experiencing or at risk of homelessness.
Friendship Center Vision:
Because every human has value, we want to help create a world without homeless
Real Help Simply Starts with Friendship:
The mission of the Friendship Center is to provide direct service to the poor and needy of Central Connecticut, including the ownership and operation of housing for the poor. Outreach starts simply by reaching out. Providing care services starts simply with caring. The Friendship Center is a place where the hungry are fed, the homeless are sheltered, and everyone is welcome. We believe that every act of generosity and kindness can transform the world for those around us.
What Friendship Center Provides:
We provide a continuum of services for men, women and children who are poor and homeless in Central Connecticut. These services range from basic outreach to those still living on the streets, to emergency shelter for families and individuals, and transitional living and permanent supportive housing options for those who are homeless.
We offer meals for the community each day in the Tomasso Family Community Dining Room and work to prevent homelessness through the Emergency Needs Program. Since 1968, the Friendship Service Center of New Britain, Inc. has been a place that those in difficulty could rely on, and with your support, it continues to do so.
We All Share In Our Friend's Success:
We all deserve a second chance when life surprises us with hardship. And there are cases that have truly shown us the strength of friendship in such hard times- people whose time with us has been transformative. We like to call them miracles, purely because of the extent of their recovery. It truly shows the possibilities that become real when a proper intervention is successful. What just a little help can bring to someone's life. And it's all down to the work of our selfless and hard-working volunteers that these miracles are possible.
Project Environmental Impact

carbon sequestered by
1,380
acres of forest carbon dioxide removed

GREENHOUSE GAS EMSISSIONS FROM
245
PASSENGER VEHICLE REMOVED

greenhouse gas emissions avoided by
383
tons of waste recycled instead of landfill