St. Paul United Methodist Church
Fremont, California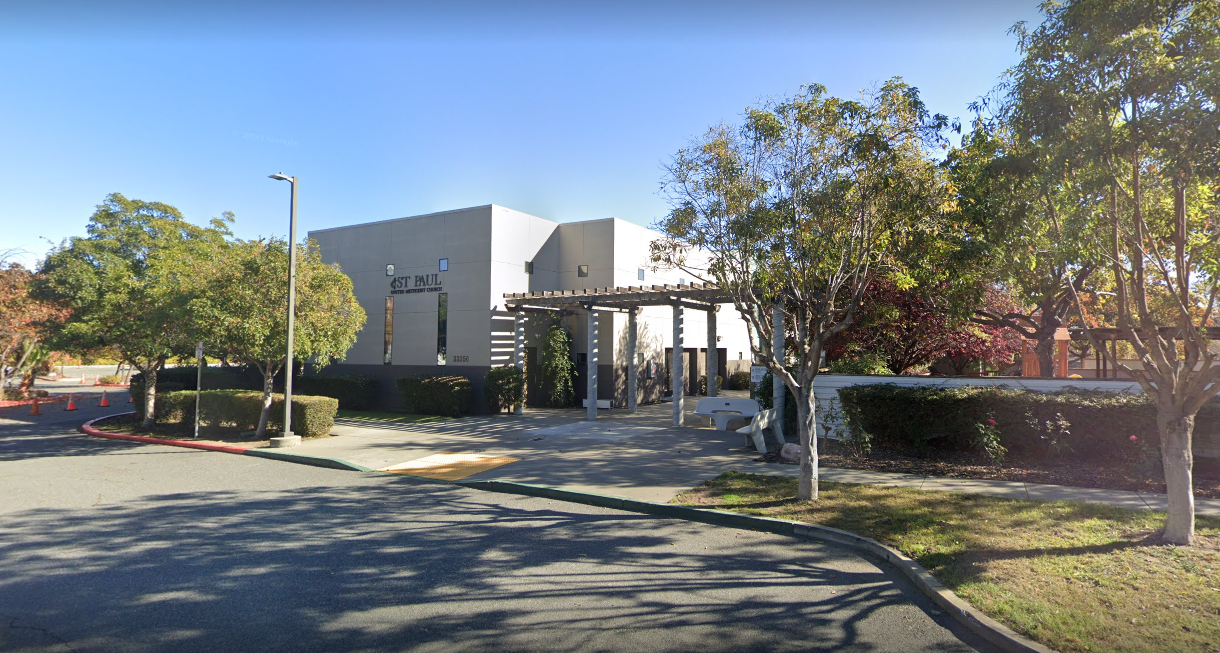 Organization Summary
History
St. Paul began in 1963 with a decision by the California-Nevada Annual Conference to start a new church in Newark. St. Paul UMC was chartered in November 1964. It started in a store front on Newark Blvd. in Newark with 84 members and Rev. Travis Campbell as its pastor. The church moved in 1968 to share facilities with First Presbyterian Church of Newark. This became a season of decline with several short term and part time pastors. A turning point came in 1973 when Rev. Maurice Cheek helped move St. Paul to a historic chapel at St. James Episcopal Church in Fremont and they regained their identity as a church.
Rev. Wayne Kessel was appointed part time in 1973, moved to full time appointment in 1976 and stayed until retirement in 1987. The Building Committee began searching for property in the Tri-City area in 1977. With great joy, 4.4 acres at the corner of Lowry Road and Alvarado Blvd was purchased in 1984 with the Islamic Society of the East Bay (ISEB).
Rev. Ardith Allread came in 1987, generating enthusiasm and energy with a growing music and church school ministry.
In 1990, Tri-City Christian Fellowship joined St. Paul after trying to start a new Filipino congregation. They transferred the responsibility of ministering to Filipinos in the area to the church. St. Paul moved to worship at Cabrillo Elementary School in Fremont in 1991.
Construction of the current building (Fellowship Hall/sanctuary, offices and kitchen) at 33350 Peace Terrace began during the summer of 1993 with its first worship service here on Easter Sunday 1994. Rev. Blake Busick came in 1994. During his ministry, a second worship service was added, many small groups started, and a modular building (temporary Williams Ministry Center) was brought as home for the Preschool and Kingdom Kidz.
Our current membership is at 299 with an average of 250 in worship that includes 50-60 children each week in 2 services with concurrent Sunday school classes. Our youth group has an average weekly attendance of 25 teens. We have 8 weekly small groups, prayer meetings, short term adult classes, UMM and UMW groups for study, faith sharing, mutual care and service. St. Paul is in mission through activities such as the 30 Hour Famine, Crop Walk, UMCOR giving, VIM, serving dinner monthly at the homeless shelter, and Thanksgiving meals and Christmas gifts to those in need through our local church network. Our congregation is a majority Filipino with Caucasians, Asian Indians, Ghanaians and others worshiping together. We are growing in spirit and numbers and want to expand our presence in the multi-ethnic community around us!