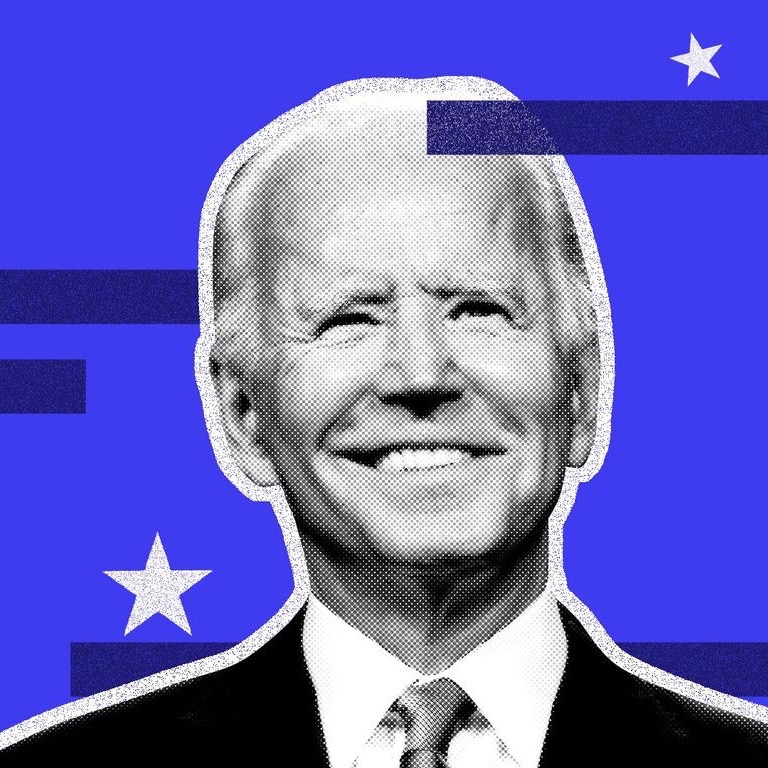 Biden & Renewable Energy: What's On the Horizon
---
Story by Sara Carbone, CollectiveSun Content Marketing Manager
It may only be January, but 2021 is already shaping up to be a year of change! The COVID-19 pandemic now has a vaccine that is being strategically rolled out across the country, and come with the Inauguration of Joe Biden yesterday, the US has a new President.  Many advocates in the renewables industry have high hopes for President Biden's administration when it comes to policies that impact clean energy and the environment.
Given President Biden's emphasis on climate issues during the campaign and since his election victory, the expectation is that there will be a significant move away from the policies of the Trump administration towards an adoption of a strong clean energy and climate agenda. According to Johanna Bozuwa, co-manager of the climate and energy program at the Democracy Collaborative, "climate can be pushed off the plate in the same way as it has been in the past" and SEIA released a statement outlining a 100-day agenda for President Biden's administration that they feel aligns with Biden's "Build Back Better" plan. 
Congress will help shape what can be expected from the Biden administration, given the importance of support from federal lawmakers. The recent extension of the ITC in the $2.4 trillion spending package has shown some bipartisan pro-climate action in Congress as does its inclusion of the development of renewables on public land, something Biden's administration might be able to move forward by circumventing Congress via executive action. Additionally, President Biden is known for his ability to bring people together on both sides of the aisle on key issues, which may prove to be a decisive factor in his efforts to enact change.
President Biden has made his commitment to addressing climate change very clear. Within the first few hours of his presidency, President Biden has already rejoined the Paris Agreement, and has discussed convening a world summit to engage leaders on how to address climate change. President Biden also plans to reverse a number of President Trump's executive orders regarding emissions and fossil fuel extraction, having prepared a two trillion-dollar package to reduce carbon emissions over his presidency in order to move the country toward net zero emissions by 2050.
There are a number of key areas that may experience reform under President Biden, something that will be partially driven by his recent round of climate related nominations.
"

The renewables industry eagerly awaits what most believe will be a significant shift away from the Trump Administration's policies and actions regarding the current climate crisis."
Biden's Green Team
Biden's administrative appointments are one strong indication that a significant shift in policy is on the horizon. The Biden-Harris team said of its climate-related nominations: "This brilliant, tested, trailblazing team will be ready on day one to confront the existential threat of climate change with a unified national response rooted in science and equity." SEIA applauded these nominations, stating they emphasized the importance of nominating "the most effective leaders who will also prioritize equity and justice in the clean energy transformation."  
The Secretary of Energy appointee, former Michigan Gov. Jennifer Granholm, has a longtime commitment to speeding up the adoption of EVs and collaborating with utilities and auto sectors. Her actions as governor are aligned with Biden's desire to make low carbon solutions a reality. Biden's domestic climate policy adviser in the newly created White House climate office will be former EPA head Gina McCarthy, someone very well versed in the federal regulatory process and very committed to climate action and clean energy. This appointment is something that climate advocates see as a sign that Biden is looking to "bypass Congress and enact measures using executive authority to begin bringing down greenhouse gases."
Three more appointments that signal a change are environmental lawyer Brenda Mallory as Chair of the Council on Environmental Quality, leading climate expert Ali Zaidi as Deputy National Climate Advisor and longtime EPA member Michael Regan as Administrator of the EPA. Finally, the appointment of former presidential candidate and Indiana mayor, Pete Buttigieg as secretary of the Department of Transportation is in line with Biden's commitment to countrywide net-zero emissions. Buttigieg supports the modernization of highways and roads and a significant deployment of EVs, having laid out a $6 billion plan to help fund the charging mechanism for them when he was campaigning for president. 
It is also possible that the administration will continue this leadership overhaul by revamping multiple departments, filling their ranks with career employees committed to renewables, many of whom left the federal government under Trump.
EPA Reform
Reform of the Environmental Protection Agency (EPA) is one area that may experience radical transformation, both through the restoration of its pre-Trump functionality and its reimagining as an organization better able to tackle current issues. Biden's revamped EPA, potentially led by recent appointee Michael Regan, could mean it would force power plants and oil and gas operations to shift their policies around the reduction of carbon emissions. It could also mean that the EPA could bolster fuel economy standards to vehicles and implement policies that increase EV adoption en masse. The ramping up of EVs in the country could fuel grid upgrades and modernization, something that would "help to unlock many of the current interconnection bottlenecks keeping distributed clean energy from reaching its full potential."
It could also mean translating the US's restored commitment to the Paris climate agreement into policies that forward emissions reductions and increasing its budget to be able to effectively enforce the Clean Air and Water acts. Additionally the agency may move to prioritize environmental justice (something VP elect Harris has championed) and overhaul the government's existing fragmented environmental data infrastructure.
"What I see is a growing recognition on both sides of the aisle that climate change is a very serious concern and that action needs to occur."
—

Janet Yellen

,

Former Federal Reserve Chair
Trade Policy and Loan Programs
Trade policy could see some rapid change early on during Biden's first year. He could dial back the trade wars initiated by the Trump administration, something SEIA President Abigail Ross Hopper has emphasized. This would potentially alter its adverse impact on solar and clean energy. One step would be reducing or removing the tariffs imposed on imported solar cells and modules which have raised the prices for every aspect of the solar industry and has had a rippling effect on US manufacturing allies overseas. His administration could also address the recent trade barriers imposed on Chinese clean energy components, like inverters and batteries.
Additionally, another area that could see early reform are loan programs under the Department of Energy that fund clean-energy research, manufacturing and projects. Funding for renewables and energy efficiency technologies have slowed under Congress during the Trump administration. This may shift under the new administration, in an effort to support the implementation of Biden's Build Back Better plan.  
Federal Tax on Carbon and the Energy Transition
President Biden has promised to pass legislation that would set up enforcement that curbs greenhouse gas emissions. He actually has moved away from the idea of a specific tax on emissions in favor of an approach that stresses economic stimulus, clean energy investments, and standards for sector-specific decarbonizations. However, Democrats in Congress have shown a strong interest in a carbon pricing system to drive down emissions. Biden's administration will need Republican support for any action on emissions standards, something that may not be entirely impossible. Former Federal Reserve Chair Janet Yellen stated that "a growing recognition on both sides of the aisle that climate change is a very serious concern and that action needs to occur" could mean that the US might adopt a tax on carbon emissions.
Biden's plan to push for nationwide net-zero greenhouse gas emissions includes the expectation that the power and utilities industry will facilitate that transition. A bipartisan  infrastructural stimulus from Congress "could serve as a vehicle to advance the energy transition, as could [Biden's] executive authority over emissions." A number of US utilities are moving to support decarbonization, something that compliments the move by the oil and gas industry to invest in renewables, whether through running operations using renewable energy or by making subsidiary investments in wind or solar technologies.
The renewables industry eagerly awaits what most believe will be a significant shift away from the Trump Administration's policies and actions regarding the current climate crisis. Climate advocates and renewable energy leaders have offered a host of ideas on how Biden should proceed once in office. How much of this advice will actually result in tangible policy change remains to be seen.
If you are interested in kicking off your 2021 with a solar project, or are looking to launch a solar project with a Nonprofit organization, please contact our VP of Sales, Matt Brennan who can answer any of your questions.
Matt can be reached at [email protected] or 619-838-7363.