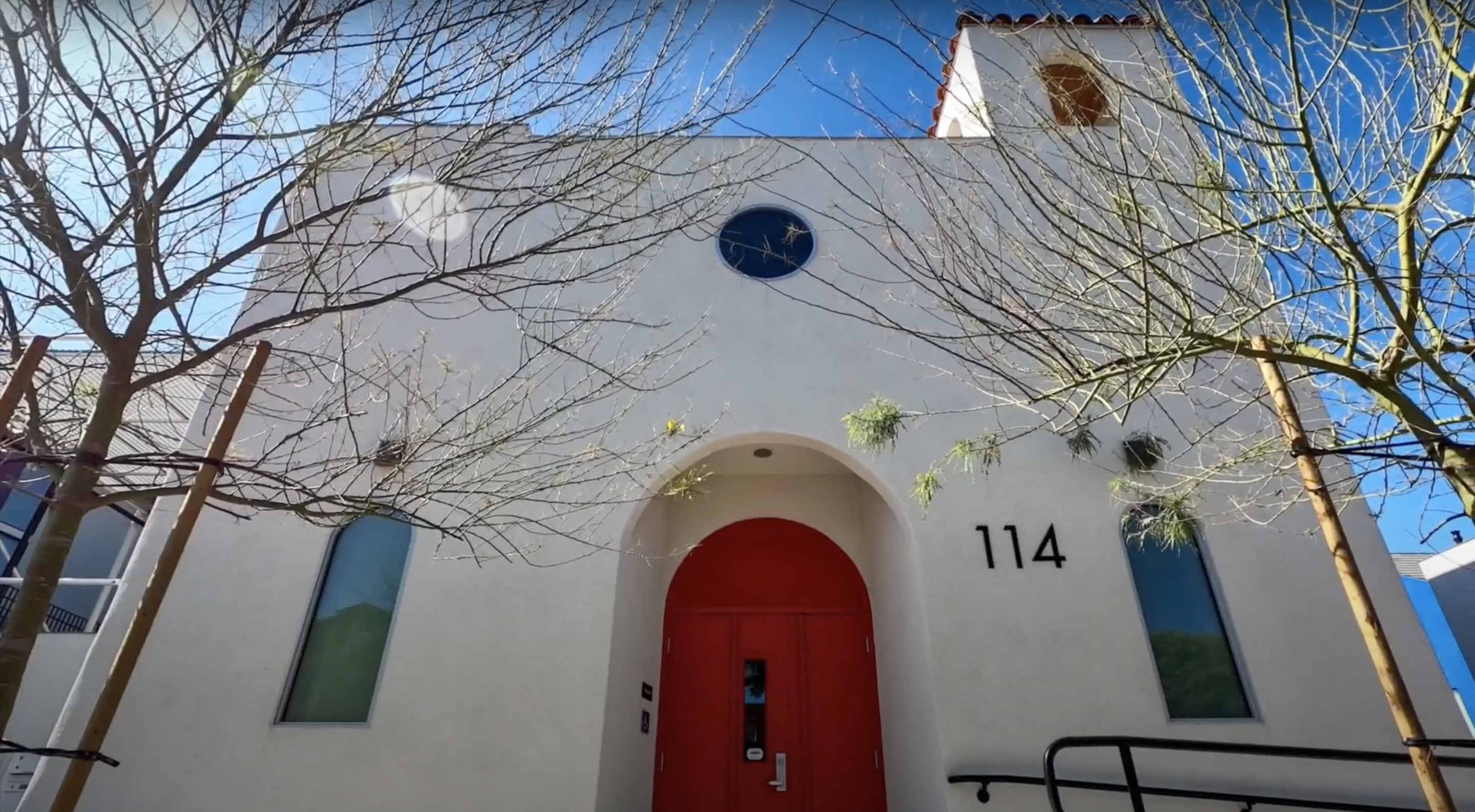 Casa Familiar Goes Solar with Help from the SunForAll Solar Fund
---
Story by Sara Carbone, CollectiveSun Content Marketing Manager
Casa Familiar, a service and community development organization in South San Diego County, recently received a hybrid grant and low interest loan from the SunForAll Solar Fund to build a solar system. SunForAll is a new solar funding program for nonprofit solar projects, created by  by CollectiveSun and BQuest Foundation to allow qualifying organizations in San Diego and Imperial Counties to receive 100% funding for going solar. SunForAll has already awarded almost $6 million to nonprofits after two rounds of funding.
For almost 50 years, Casa Familiar has served the communities in and around San Ysidro, CA by providing health, cultural and educational services and by advocating for the underserved communities in the area. Casa Familiar, working with solar contractor Preman Roofing, is currently adding a 26.16kW rooftop solar system to their facility that is fully funded by the SunForAll Fund.
What is the story behind Casa Familiar?
Casa Familiar is the leading service and community development organization in the community of San Ysidro, providing over 30 bilingual programs and services at six different sites. Programs range from Civic Engagement and Health & Direct Social Services to Arts & Culture and Education. Founded in 1973, Casa has grown and expanded its efforts from solely serving Spanish-speaking clients in San Ysidro to providing services and programs to all South San Diego County residents. 
Casa has implemented a variety of programming from English, citizenship, and specialty classes teaching parents how to support their children in the US school system. We also prioritize unity and celebration as a foundation of community organizing, including cultural events that celebrate our Mexican and Chicano culture. These events connect families to direct services and help residents navigate processes to obtain needed benefits. 
Early on, we recognized that our predominantly immigrant, low-income clients have changing and varied needs. Casa's approach allows the agency to adapt to community needs through a multi-faceted program and funding strategy. This permits the sustaining of advocacy and community development at its core, while simultaneously examining and addressing community needs.
What are the main issues that Casa focuses on?
Casa's advocacy focus is currently centered around equity of investment in San Ysidro and other brown and black communities. Communities of concern like San Ysidro are defined by the Office of Environmental Health Hazard Assessment as disproportionately burdened by and vulnerable to multiple sources of pollution as documented in Cal Enviroscreen 3.0. These communities are lacking proportionate support by the City in relation to their need. 
San Ysidro is severely lacking in public transportation infrastructure and permanent affordable housing solutions for families. The residents are burdened by poor air quality due to border wait times as well as poor water quality at the beaches and estuary due to the failing infrastructure in Tijuana. All these things directly impact San Ysidro and the greater San Diego County and contribute to high unemployment rates, racial inequities and a more militarized presence at the border in recent years. These are all areas of advocacy that Casa Familiar is actively engaged in and we've recently developed an advocacy fund to strengthen our presence and voice on these issues.
What inspired this commitment?
Our vision is to continue building resilience to fight displacement for the San Ysidro community and the border region that it is a part of. We work to help this area gain recognition and recognize itself as a place in which residents, businesses, and other entities are respected. We feel it is vital that Casa is involved in the work of affecting the community to help it reach its maximum potential.
How is Casa connected to the greater San Diego community?
San Ysidro is connected politically as we are annexed by the City of San Diego but are 13 miles removed from the City of San Diego. It has the potential to be a point of innovation in economic revitalization and sustainable development as it is centered in the economic mega region of San Diego/Baja California. For years, San Ysidro has suffered from disinvestment by the City of San Diego. Casa believes that Community Design and Development depends on community involvement on all fronts: education, economics, public art, politics, urbanism, architecture, and a sustainable border life that is guided by equity, equality and social justice.
"We intend to use our assets as examples of how small developers like Casa Familiar can be more intentional in restorative design and sustainability while making space for workforce development."
"By tapping into renewable energy ourselves it helps us understand more and seek out ways to make it more accessible for low income families."
Looking forward, what are your goals for Casa Familiar and how has SunForAll helped?
We look forward to San Ysidro being a solar community and a leader in permanent affordable housing solutions. 
What sparked Casa's interest in renewable energy and sustainability?
For years, Casa has urged developers to bring more renewable energy to affordable housing. One example is our HUD housing, Section 8 apartment complex that consists of 398 units, a total of 47 buildings. In 2007 Casa became partners with this property and currently owns 40%. Because of Casa's efforts, our partner agreed to install solar during a major rehab in 2007, a solar installation that was then one of the largest on a HUD project for the state of California. 
Since then, we have become more engaged in environmental social justice work with a focus on air quality. This has encouraged Casa to enhance our vision for a more sustainable San Ysidro by working with researchers and universities to obtain data that accurately shows San Ysidro was highly impacted and should be considered a Disadvantaged Community as described by the state of California. This categorization was a major result of Casa's community air quality study and allowed us to tap into Cap and Trade funds to seek out solutions to help mitigate existing conditions.
San Ysidro, Otay Mesa and the Southbay region could lead the way in creating new jobs and apprenticeships in the renewable energy sector, and we intend to use our own assets as examples of how small developers like Casa Familiar can be more intentional in restorative design and sustainability while making space for workforce development.
What motivated you to work with SunForAll? How did you hear about the fund?
I was introduced to SunForAll by Kathlyn Mead. As I learned more about the organization, we saw many alignments in goals and values. I shared with SunForAll that a personal goal of mine at Casa is to make a plan to install solar infrastructure in our Camps of service sites in the heart of San Ysidro and in our affordable housing throughout San Ysidro. Casa is currently General Managing Partner of 1,000 units in San Ysidro alone.  This could create a trend and an expectation for future development for San Ysidro. 
What aspect of solar energy are you most excited to see develop?
Casa is very excited to learn as much as possible about how to create opportunities for families to save and see the value of renewable energy.
How do you see your decision to go solar impacting Casa Familiar and the community?
Casa hopes to collaborate more with organizations like BQuest and SunForAll to help us be an example of taking major steps to actually meet the high expectation of the City of San Diego's climate goals. Going solar will help Casa minimize cost over time and become an example of a nonprofit investing in restorative design elements. By tapping into renewable energy ourselves it helps us understand more and seek out ways to make it more accessible for low income families.