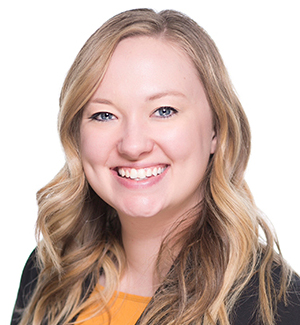 How Nonprofits are Pivoting During COVID – Direct Response and the Power of Tech
---
Story by Sara Carbonne, CollectiveSun Content Marketing Manager
Nonprofits have been experiencing all kinds of changes during these times, and they've had to make some serious adjustments around everything from fundraising and messaging to operations and delivery of services.
In this series, How Nonprofits are Pivoting During COVID, we focus on providing strategy and support to our nonprofit community and partners. We are highlighting ways in which nonprofits around the country are adjusting and innovating in the face of challenges brought by the COVID-19 pandemic.
For our first article we interviewed Sara Crumrine, Audience Engagement Manager at one of the nation's leading public media organizations, Twin Cities Public Television. She offered us some insights into how TPT and other nonprofits have been weathering COVID.
How have nonprofits adjusted to shifts in the needs of their communities?
For Twin Cities Public Television (TPT) I work on two virtual publications, Next Avenue and Rewire. Next Avenue is written for older adults, so we've done a major shift in terms of the type of content we are producing. Many of our stories focus on COVID-19 and its effects on older populations, and our newsletter shifted to only include a few COVID-focused stories (it usually had 10 stories that featured a wide variety of topics). 
We also engage with our audience on a deep level – we constantly ask them what they want to know, what information they feel is  lacking, and where we can be a resource for them. We include something called a Hearken prompt, where readers can submit questions to our editorial team. That way, we know what our audience wants to read about and what doesn't resonate with them. 
Our editorial decisions are much more pointed and are oftentimes a direct response to our readers. We see our position as one that can provide information and, in many cases, hope for our audience during a really scary time. 
What shifts have you seen in method of service delivery?
For the team I'm on currently, all of our work is digital, so I haven't had to adapt much in terms of online resources. I've definitely seen a shift for other organizations though. My former organization, the Minnesota Council of Nonprofits, switched to entirely virtual programming. They produce a number of printed publications that they are currently offering digitally so you can still access those same resources without ever having to leave your home office. This allows MCN to still fulfill their mission of serving the nonprofit community while keeping everyone safe.
I think technology around virtual meetings and events has had to come a long way in a short time. The changes in Zoom, Microsoft Teams, Google Meet, all in the time of COVID, have helped make life a bit less stressful. This isn't saying much, for sure, but anything helps! 
How have nonprofits been innovating around fundraising?
For Next Avenue we rely on the financial contributions of our readers, so our messaging has shifted a lot. Before COVID our newsletter had a constant call at the bottom of our emails for membership donations. Immediately after the pandemic hit we changed the language of that messaging. We've also been much more cognizant of how we're approaching readers by outlining where their dollars can go if they're able to give but also making sure it's clear that we appreciate their support in any way, even if it doesn't come in the form of a financial contribution.
What are some of the struggles you've seen?
Overall, it's no secret that this has been a really difficult time. I don't know of many organizations who haven't had to let good people go. I think one innovation has been organizations offering voluntary severance/buy outs, but overall I've seen friends and loved ones really get the short end of the stick when it came to the economic impact of this.
I won't name the organization, but one person I know was let go on a group Zoom call after being furloughed with zero communication from leadership for three months. The first time he heard from someone in a leadership position was when he was being let go. Then they offered a terrible severance package, told everyone on the call they couldn't ask any questions or reach out for clarification to leadership, and kept everything the same for people in higher-level positions.
On the other hand, there have been organizations that have risen to the occasion and really worked hard to do right by their people. Many are working nonstop to adjust their programming to safely fit the needs of their clients, have moved events online, and are working diligently so their staff can still get paid. I just think a lot of organizations are showing their true colors right now, both good and bad. 
Any favorite anecdotes about nonprofits who have really stepped outside the box around their thinking?
One of my favorites has been with Bridging, another nonprofit based in Minnesota (and also a former employer of mine). Bridging is a furniture bank and was serving over 80 families a week in their warehouses. Obviously during COVID that isn't a possibility, so they shifted to virtual shopping appointments. That way, the clients could still pick out furniture and fill their homes as they needed but could do so in a safe environment. Bridging has slowly but surely began welcoming clients back into the warehouse, but I thought it was such a great way to keep things moving in a really innovative way so they could fulfill their mission.
About Sarah
Sarah has been working in social and digital strategy for over 8 years in a variety of Minnesota nonprofit organizations and has presented a number of workshops on social media strategy throughout the state. She also served as the Chair of the Board of Directors of the Young Nonprofit Professionals Network, leading the organization through strategic planning, budget implementation and managing a team of volunteers. She got her B.A. in Journalism with a minor in Social Justice from the University of Minnesota and studied global social policy at the University of Edinburgh in Edinburgh, Scotland. She can be found on twitter at @crumr018.
"We see our position as one that can provide information and, in many cases, hope for our audience during a really scary time."