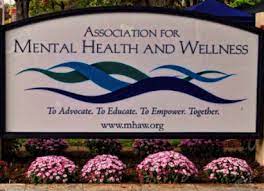 Association for Mental Health & Wellness
---
A Tool for Wellness
How Solar is Cutting Energy Bills & Empowering Healthcare Organizations
Interested in learning how a healthcare organization made the leap to solar while supporting its mission? Check out CollectiveSun's June 30th webinar, A Tool for Wellness – How Solar is Cutting Energy Bills and Empowering Healthcare Organizations! The webinar spotlighted health and wellness organization the Association for Mental Health and Wellness (MHAW) in Long Island, NY, and their journey to embracing organizational and environmental sustainability through solar.
For this Nonprofit Solar Spotlight webinar MHAW's CEO, Colleen Merlo, shared her organization's mission, goals, and solar decision-making process while Matt Brennan, CollectuveSun's Vice President of Sales, shared the unique benefits of partnering with CollectiveSun.
" NOT-FOR-PROFITS ARE CONSTANTLY MAKING DECISIONS ABOUT WHERE TO SPEND OUR MONEY, AND WE DID NOT MAKE THE DECISION TO INSTALL SOLAR PANELS LIGHTLY! WE LOOKED AT THIS AS A LONG TERM INVESTMENT NOT ONLY IN COST SAVINGS, BUT ALSO IN OUR MISSION AND OUR VALUES. "

– COLLEEN MERLO, CEO
AT THE ASSOCIATION FOR MENTAL HEALTH & WELLNESS
The webinar began with Matt discussing CollectiveSun's role in helping nonprofits and tax-exempt organizations affordably fund PV solar systems through a monetized 12% solar tax credit. He looked at the Solar Power Agreement (SPA), a prepaid service contract that makes it possible for these organizations to access the savings provided by the investment tax credit. Additionally, Matt laid out the various funding options organizations can consider when looking to fund the remaining 88% of the cost of a solar installation, such as Commercial Property Assessed Clean Energy loans (C-PACE), crowdlending, and assistance from mission-aligned lenders.
Colleen then presented MHAW's mission, detailing its numerous programs for veterans, children, and adults impacted by psychiatric disabilities, trauma, and other health conditions. Matt briefly looked at key stats for the project and how to calculate them, including the payback period, system cost after the CollectiveSun discount, and the estimated amount of energy generation. Colleen then laid out the steps the organization took to make the leap to solar. She described how they vetted the various contractors, researched solar's benefits, assembled their decision-making team, and chose vendors who functioned as project management partners and had a knowledge of local regulations.
If you are a Nonprofit organization interested in learning more about solar or are looking to launch a solar project with a Nonprofit organization, please contact our VP of Sales, Matt Brennan who can answer any of your questions.
Matt can be reached at [email protected] or 619-838-7363.