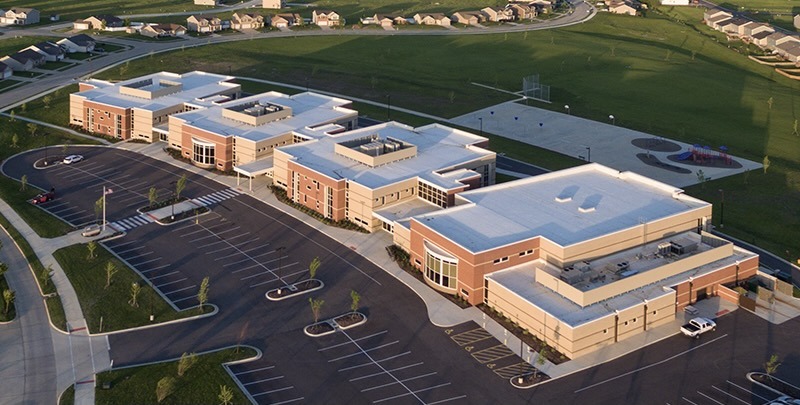 Mascoutah School District 19
---
BACK TO SCHOOL WITH SOLAR
MASCOUTAH SCHOOL DISTRICT 19 SHARES ITS SOLAR JOURNEY!
Since it is back-to-school season, CollectiveSun decided that it was the perfect time to spotlight a school district that made the leap to solar, having a huge impact on their students, their budget, and the environment!
Watch our August Nonprofit Solar Spotlight webinar featuring Mascoutah School District 19, and learn about its solar process – Back to School with Solar: Mascoutah School District 19 Shares its Solar Journey!
" WHEN STATES CAN LIFT THE BARRIER OF UPFRONT COSTS FOR SCHOOLS SOLAR ADOPTION BY SCHOOLS EXPLODES…OVER THE PAST FEW YEARS WE'VE BEEN WORKING TO EXPAND ACCESS TO THIRD PARTY OWNERSHIP TO SCHOOLS ACROSS VIRGINIA AND ACROSS THE STATE'S UTILITY TERRITORIES AND AS A RESULT THERE HAS BEEN A 100-FOLD GROWTH IN SOLAR IN SCHOOLS IN JUST SIX YEARS. "

– TISH TABLAN, PROGRAM DIRECTOR
AT GENERATION180
This month's Nonprofit Solar Spotlight webinar focused on a Southern Illinois school district's decision to add solar to two of their schools, in partnership with CollectiveSun. We spoke with Craig Fiegel, Superintendent of Schools at Mascoutah, and Wayne Kunde, the district's Director of Facilities. We also heard from Tish Tablan, Program Director at Generation180, an organization focused on assisting schools with going solar, and our own Vice President of Sales, Matt Brennan, who discussed the work we do at CollectiveSun.
The discussion was kicked off by Tish of Generation180. She described her organization's mission and programming around supporting schools across the country. Tish also looked at the benefits of renewable energy for schools and their students for now and into the future. Looking at the current movement of American schools going solar, she shared statistics about solar growth over the past five years, with a focus on Illinois, and analyzed the role funding options play in allowing this kind of growth – particularly with regards to third party ownership.
Matt then stepped in to lay out the key aspects of our work here at CollectiveSun. He described how we help nonprofits and tax-exempt organizations go solar through the monetization of a 12% or more solar tax credit that reduces a PV solar system installation cost. Matt highlighted our Solar Power Agreement (SPA), a prepaid service contract allowing our partners to access the investment tax credit they normally miss out on. He also discussed the options for funding the remaining 88% of the project cost, if a nonprofit should need that.
Craig at Mascoutah detailed the school's mission and their solar journey as they worked with their installer and CollectiveSun. He shared about the decisions made regarding the size and breadth of the project, laid out the projected cost savings, and looked at several roadblocks encountered along the way, such as city policies and roofing needs. He also gave advice about how to interact with a school board, funding options and incentives.
The speakers then had a brief discussion about the difficulties encountered when working with local jurisdictions, and Wayne jumped in to describe their process of getting the roof assessed and replaced for the solar install for one of their buildings. The webinar wrapped up with a Q&A which included questions about project funding, incentives and energy storage.
If you are a Nonprofit organization interested in learning more about solar, or are looking to launch a solar project with a Nonprofit organization, please contact our VP of Sales, Matt Brennan who can answer any of your questions.
Matt can be reached at [email protected] or 619-838-7363.