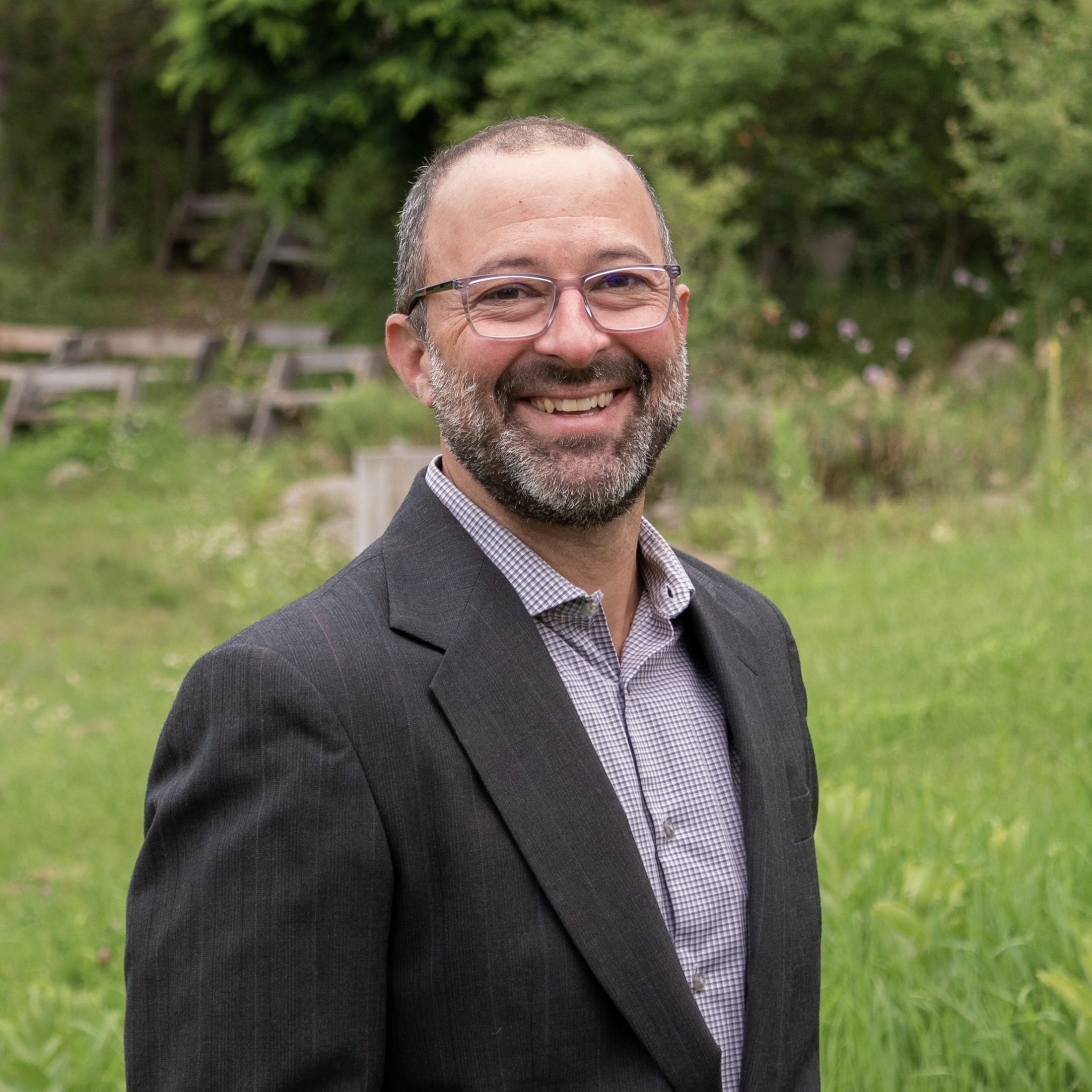 The Solar Industry & COVID: Nick Hylla of the Midwest Renewable Energy Association
---
The Midwest Renewable Energy Association (MREA) works to forward education and market growth in renewable energy in Wisconsin and throughout the Midwest. With their various partners, they seek expanded adoption of solar and other renewable technologies through relevant programming, job training and workforce development, and educational events and outreach.
CollectiveSun spoke with MREA's Executive Director, Nick Hylla, about the impact of the economic changes on the solar industry and the state of renewable energy-related policy in the Midwest and in Washington DC. Nick also talked about the organization's role in these developments as well as their current programming to forward renewable energy adoption across the country.
Where do you think solar is headed in 2021 given the impact of COVID, and how has the industry been reshaped by the recent economic changes due to the pandemic?
Working from home has been a significant impetus for people to consider their energy use, invest in home improvement, and consider solar. In Wisconsin and the surrounding states we've seen a large increase in interest in both residential solar and energy storage. This makes sense given that the home has become more of a workplace and that remote work is not going to go away anytime soon. People in what they call the professional managerial class who have been working from home will continue to do so, and that will drive some residential solar adoption.
COVID has caused some supply chain constraints in the industry. There have been global trade conflicts, tariffs on solar modules, factory slowdowns. It remains to be seen how persistent and severe the impact will be given that global shipping costs have increased, which is going to push up pricing. But in the United States, I guess we have a magic money tree so we can just print money for Wall Street, bail out failing corporations, and send people checks. As a result we're seeing some liquidity in the market right now, but we have entered uncharted territory. 
Our position at MREA is that if you've ever thought about making wise investments, now's the time because it's likely that inflationary pressures, cost increases, social unrest, and financial destabilization will come. With this current liquidity we're actually seeing some renewed corporate interest in procurement. Obviously the utility scale transition in the Midwest is humming, and utilities are trying to have it all. They're trying to get paid plus interest for their shuttered coal plants and build the new renewables infrastructure and the transmission lines to carry it all. So, there is going to be more and more construction around utility scale solar. This only works in the long run if we have competition to lower prices and consumer driven demand reduction to reduce capacity needs.
The final piece of the puzzle is what happened to federal infrastructure spending. We don't have a clear picture on that yet, but I think infrastructure spending could also provide some real stimulus for grid modernization and solar energy. In the Midwest, we're not at the place where California is, where there's more and more drivers for storage adoption. But that doesn't mean that we'll be laggards for long. There's a benefit to having other states and countries adopt storage, so we're seeing a lot of interest there. As we look at deploying renewables over the next five years, whether it's through large-scale, rooftop, or community scale, storage is going to play a major part in grid upgrades.
"The industry needs stable market conditions with supportive federal and state rules that create conditions that attract investment over the long term. "
What are some of the challenges faced by the solar market from recent policy developments?
Ten years ago, when you talked about policy, you talked about big sweeping policies like Renewable Portfolio Standards as well as tax credits and state incentive programs like in California. The reality right now is that the industry needs stable market conditions with supportive federal and state rules that create conditions that attract investment over the long term.
You can look, for example, in Iowa. After a hard-fought battle, they have statewide net metering for all. That's very advantageous for most customers. Net metering will be in place until the utilities actually establish an appropriate parallel generation value that's approved by their regulatory commission. Once that's established you will have market growth that has a long-term perspective. As a result, you're seeing widespread adoption in residential and commercial spaces in Iowa. 
A lot of it comes from groups that are politically connected on the Republican side of the aisle, in Iowa's case it was the Pork Producers Association that had experienced the benefits of on-site solar development to maintain on-farm revenue that moderates the swings in pork prices. When they have money they invest in bill reduction. When the utilities and utility groups came to strip net metering from Iowa they stepped up and ended up getting universal metering. So what we're seeing now is that, as more and more groups experience the benefits of solar investment on their facilities, they're more active at state capitols. 
Legislation concerning community solar was introduced in Wisconsin yesterday by two conservative Republicans. They're having problems finding any other Republican co-sponsors because in Wisconsin the Republican party, which controls the Assembly and the Senate, has had a very consistent policy on energy for the past decade and more: do whatever the energy companies want. That has only gotten worse since Citizens United and the Walker Administration's really tight relationship with 501C4s and C3s around their fundraising. So the utilities are a major lobby in Wisconsin. In other states, utility lobbyists and utility investors negotiate with the representatives. In Wisconsin, representatives negotiate with the utility lobby. 
This community solar legislation would allow the development of 5 MW facilities that would give businesses and residential customers access to invest in these solar farms. They'd receive the benefits right on their utility bills without having the concern of integrating the solar electric system into their own facilities. This opens the solar market up to 100% of people in Wisconsin that own meters. It also gives local jurisdictions control over the siting requiring a 2/3 majority board vote from local commissions to ensure that they are sited well. It puts the rule-making into the Public Service Commission's hands. It's really good legislation. 
The question is will they find enough co-sponsors? The utilities have unanimously opposed the bill because they want to own everything that's built because they make money by building things and getting interest returns on capital investments. This bill will mean private investment and utilities will be required to mediate the payments on utility bills. So over the next two weeks, we're going to find out if other Republicans in Wisconsin believe in more competition and open markets and business development.
By comparison in Minnesota's Twin Cities, which is Xcel territory, they have a very good community solar program that is now approaching 800 MW of solar deployed serving 12,000 different ratepayers. Businesses are pressuring Wisconsin. This is because if you're a business and have the opportunity to set yourself up in the Twin Cities where you can make an investment in a solar farm that provides you significant long term energy cost reduction and the marketing of operating with 100% renewable power, you're going to set yourself up in the Twin Cities and not Wisconsin. That's the pressure that is currently being put on the majority Republican Assembly and Senate in Wisconsin right now. We will see what their tolerance is for going against a powerful lobby that funds all their campaigns.
Otherwise, in the Wisconsin Public Service Commission, there's an open docket now where all the utilities have to file parallel generation rates to the commission to establish some uniformity of how solar owners are compensated. Asking the utilities to tell you what they think a solar owner should be compensated for is a little bit like asking your kids how much candy they should have for dinner. But it's up to the commission to really analyze the methodology and make recommendations that would provide some market stability in Wisconsin. This is not what I would prefer. I would prefer what Iowa has done by creating universal net metering and then requiring the utilities to be persuasive about why that shouldn't happen and establish different rates. I think that would be a much more compelling way to have the utilities come to the table.
"For the last five years, MREA has been working on workforce development. We believe that the thing that we can do in energy is provide meaningful work opportunities. MREA has been conducting solar training for over 30 years – design, install, operations and maintenance, sales, and inspection."
What role is MREA playing in policy developments?
MREA is actually in litigation with the Public Service Commission in the Portage County Circuit Court. We're suing the PSC because utility case law in Wisconsin clearly establishes that third-party financing is legal and that the PSC was created to protect ratepayers from monopoly utilities not protect monopoly utilities from their ratepayers. The PSC's guidance says that all third-party financing is subject to commission approval. 
We've already had a Wisconsin utility, WE Energies, deny the interconnection application from the City of Milwaukee for 1.2 MW of solar after the modules had already been shipped to the city, based on the fact that they consider the financing to be illegal. There is no statute that allows them to deny an interconnection for that reason but the case has yet to be resolved in the court or in front of the commission. We're very hopeful that the court will see our side and state that the PSC does not have regulatory authority over third-party ownership and that third-party ownership is legal under Wisconsin law. That decision should come out sometime later this summer.
How does MREA impact environmental justice? What are your 2021 goals around this issue?
A challenge in the United States is the widening and unsustainable wealth disparities, which can be very accurately seen in Wisconsin. There's a lot of politicized conversation around structural racism. The reality is that red-lining has occurred in Wisconsin even into the 1980s – the practice of banks drawing a line around certain jurisdictions and refusing loans – and it is true for much of Milwaukee which is the most racially segregated city in the US. We also have a very large tribal population living on reservation land in the state that has experienced the same reduced access to investment. In addition, there is a growing amount of rural poverty that leads to long-term energy insecurity. When COVID-19 started here, the commission passed a shut-off moratorium for utilities. Immediately 64,000 households were enrolled.
Today, the moratoriums have been removed and the utilities have more latitude to shut off and negotiate, so there's still widespread energy poverty in Wisconsin and little protection for households. The challenge with deployment and long-term bill reduction, whether it be energy efficiency or solar energy, is what Dr. Tony Williams from the University of Michigan calls the 'doughnut hole.' With extreme poverty, you have programs like home weatherization programs and LIHEAP that help customers. But, then you have 40% of the population that doesn't qualify for these programs but also doesn't have the capital or credit and appropriate access to financing to make energy efficiency improvements or do solar deployment on their home. 
Therefore, it's been really challenging to address that population in Wisconsin, and there are few policies or programs that effectively address what is occurring in most areas of the country. 
So for the last five years, MREA has been working on workforce development. We believe that the thing that we can do in energy is provide meaningful work opportunities. MREA has been conducting solar training for over 30 years – design, install, operations and maintenance, sales, and inspection. We have an accredited program where we train over a thousand people a year from all over the Midwest and the world to become certified. We have a scholarship program in partnership with four organizations in Milwaukee, Indiana, Minneapolis, and Detroit, and we're working with community organizations to build workforce pipelines. We have a new workforce hub SolarEnergy.jobs, and we're doubling down on the scholarship program this year.
MREA is working with community groups in some of these census tracts that have been historically excluded from economic development and have persistent underemployment and high rates of energy poverty. We've seen some real interest and some real progress around our job placement to employer partners. So we're really excited about that work, and we see it being the focus of our future efforts, especially regarding philanthropic efforts in the workforce. 
Beyond that we have a partnership that we're launching that's a private foundation fund called the Wisconsin Focus on Energy Equity Partnership. It's a partnership between policy organizations, anti-poverty groups and community organizations to do workforce placement and define shared policy priorities that give access to low to moderate income households and troubled census tracts. So, both deployment and investment. 
One of the most promising funding mechanisms is called PAYS, Pay As You Save. It's under this umbrella of on-bill financing that requires a utility partner and comes with a third-party certification as consumer protection. It's really shown to be extremely effective and very consumer and utility friendly. PAYS allows utilities to do what they've always done, which is invest in assets, and get a rate of return on that asset. But instead of investing in power plants, they invest in high-efficiency boilers, home weatherization, energy management equipment, air source heat pumps, and solar energy systems that provide savings to the ratepayer. Customers pay back that investment on the utility bill with no monthly increase in payments due to the energy savings. 
This arrangement creates a positive cash flow situation based on technology performance, something that protects the consumer because it only allows you to finance 80% of the investment and only allows the audit or the contractor to count 80% of the projected savings. It reduces barriers since your credit score doesn't matter. Instead is managed by your utility payment history, something that most households prioritize. So PAYS gives people access to financing who normally can't afford to finance. It really is a win-win because the utility is investing in the long-term bill payment potential of their customers and the customer is getting energy savings. When they pay off the investment, they get the full value of the reduction, and it really helps with home improvement. MREA is really excited about PAYS. We're going to be pushing it in Wisconsin and helping to build partnerships with utilities.
What nonprofit organizations have MREA worked with?
We are funded by an amazing foundation in Wisconsin called The Couillard Solar Foundation. They fund us to help schools go solar in Wisconsin. Our goal is 50 schools and we are currently at 25 schools with 3.7 MW of new solar. The foundation donates the first 50 kW of PV modules, and we help the schools with the design, procurement and navigation of the process. That same foundation funds RENEW Wisconsin to do Solar for Good, nonprofit solar deployment.
One of the challenges with a nonprofit, like with low to moderate income households, is that they have a 30% premium on a solar solution because they can't monetize the tax credit. So the Solar for Good program helps alleviate that by doing module donations. We do module donations for schools because they're non-tax entities. There is a federal proposal that we support that would transition the tax credit to a monetary payment. As a result, the credit would include nonprofits that would enable more solar all across the municipality, university, school, hospital nonprofit sector. 
The proposed community solar law in Wisconsin would also do the same thing. It would allow all of those non-tax entities access to a shared solar facility operated by a third-party professional and sited on the grid where it's most needed. Subscribers would get the energy benefits and the carbon-neutral benefits of that power.
What kinds of questions and concerns are you seeing from nonprofits?
We don't see a lot of concerns in the nonprofit space because we don't promote solar energy that doesn't have cost savings. We're an education organization, and so we empower the consumer to make the right decision. So in an instance where it's not worth it – say the benefits aren't there because of the electricity rate, the utility policy, the cost, the facility – we don't recommend moving forward. We are very aware that happy solar customers make more solar customers and that unhappy solar customers make fewer. Therefore we're as likely to tell someone it's a bad idea as a good idea given that we're very attuned to consumer protection and the concerns of the nonprofit community.
What's the best way for an installer or a nonprofit to connect with MREA?
Our website is midwestrenew.org. On the website, we have a number of initiatives that are linked there. We have the Grow Solar Initiative, our Group Buy program that brings down the cost of solar. We've been doing Group Buy programs all over the Midwest for the past five years and it's been extremely successful. Two thousand homes and businesses have gone solar through the program and installed 15 MW of new solar. The programs are available to nonprofits, businesses, homeowners – and the more people that buy, the cheaper the solar. That's growsolar.org. For job seekers, our job clearing house is solarenergy.jobs. Finally, we do the largest public education event on renewable energy every June called the Energy Fair. We missed the last two years due to COVID concerns but are putting it on next year. That's at energyfair.org.
About Nick
Nick Hylla is the Executive Director of the Midwest Renewable Energy Association where he works in partnership with organizations throughout the Midwest to advance solar energy education and market development initiatives.
Nick holds an MS degree in natural resource management, has 15 years of experience in nonprofit leadership, and has served as the Principal Investigator on six US Dept. of Energy assistance agreements to support solar workforce development and reduce the 'soft costs' of solar energy development in Midwest states.