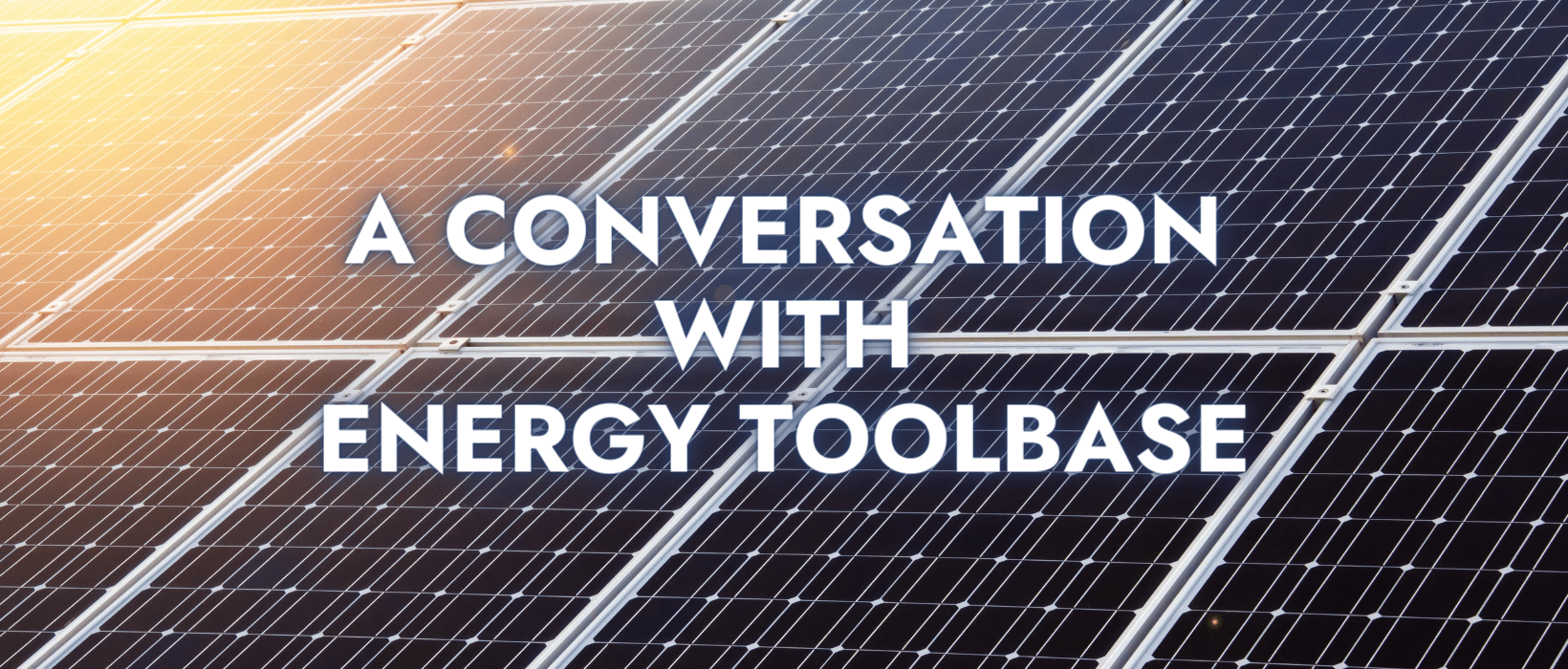 Need help with Energy Storage Projects? Get started with Energy Toolbase
---
Have you been considering energy storage but aren't sure how to get there?
We've all seen it. Demand for solar+storage from both homeowners and businesses has risen dramatically in the last few years. The Lawrence Berkeley National Lab reported last year that 34% of pending solar projects in the American interconnection queue are paired with batteries while SEIA is projecting that nearly 25% of all behind-the-meter solar systems will be paired with storage by 2025.
Perhaps you've read the writing on the wall and are considering expanding into this booming market sector. However, you may be wondering exactly how to do so. A partner can be a smart way to explore it. We've found that Energy Toolbase is a company that can help.
Periodically, we'll be highlighting the vendors we think can help you grow your business. Some are ones we've partnered with, all are ones we feel bring something unique to the market. They're the businesses across the renewables space that are helping the industry expand and adapt to the myriad changes we're all experiencing. This month we wanted to introduce you to Energy Toolbase, a company that works closely with solar and storage developers to model, control, and monitor renewable projects.
Simplifying a complex process
ETB specializes in modeling and deploying energy storage and solar+storage. They provide an all-in-one storage solution to take you from pencil out to power on, covering the entire intelligence layer of renewable energy systems. Explore their suite of products below: 
Their platform, ETB Developer, is a sophisticated financial and utility rate analysis platform able to accurately model some of the most complex and robust energy storage scenarios. The platform also helps your sales team streamline the sales process, create professional proposals, and close deals.
Additionally, Energy Toolbase offers a way to utilize their battery controls and manage your assets with their Acumen EMS™ & ETB Monitor platform. It provides a simplified procurement process where you can purchase both hardware (BYD, Delta, Tesla, Socomec) and controls all in one place. When you utilize Acumen EMS™ controls on projects, you get full access to the ETB Monitor platform which provides real-time insight into system performance. Plus, the platform is accessible from any device, allowing you to remotely diagnose and correct system errors while providing data for any reporting needs.
Personalized step-by-step support
We've found that something that sets Energy Toolbase apart from the competition is their customer service. When you partner with them, you have a dedicated account manager focused on making sure you have what you need to model and deploy your solar and energy storage projects successfully. They really dig in and help you understand your project analysis, from setting up your account and training your team, to optimizing designs and creating custom rates. ETB's hands-on, interactive training and onboarding ensures that your entire team models your first project with ease.
They even go a step further by providing insight into upcoming policy changes and market shifts in the renewables industry overall. ETB's specialized Enterprise team – a division that develops long-term business relationships and deploys projects with a whole host of industry stakeholders – has insight into the energy storage industry from a broad perspective. By working with the Enterprise team you and your team more easily capitalize on latest market opportunities and new programs and incentives. You can read more about ETB's Enterprise team here.
There are two ways to find out if Energy Toolbase would be a fit for your business.
1. For CollectiveSun newsletter readers, get a 90-day free trial with ETB Developer modeling platform with unlimited users 
Get plenty of time to model your energy storage projects, onboard, train, and really get educated on what a good energy storage opportunity
90-day Free Trial for CollectiveSun Subscribers
2. Set up a call with our Enterprise Team https://calendly.com/jordyn-fenner
Get in touch with Enterprise Team
Whichever option you go with, we hope that exploring ETB's offerings ends up helping you discover exactly where you'd like to take your business.