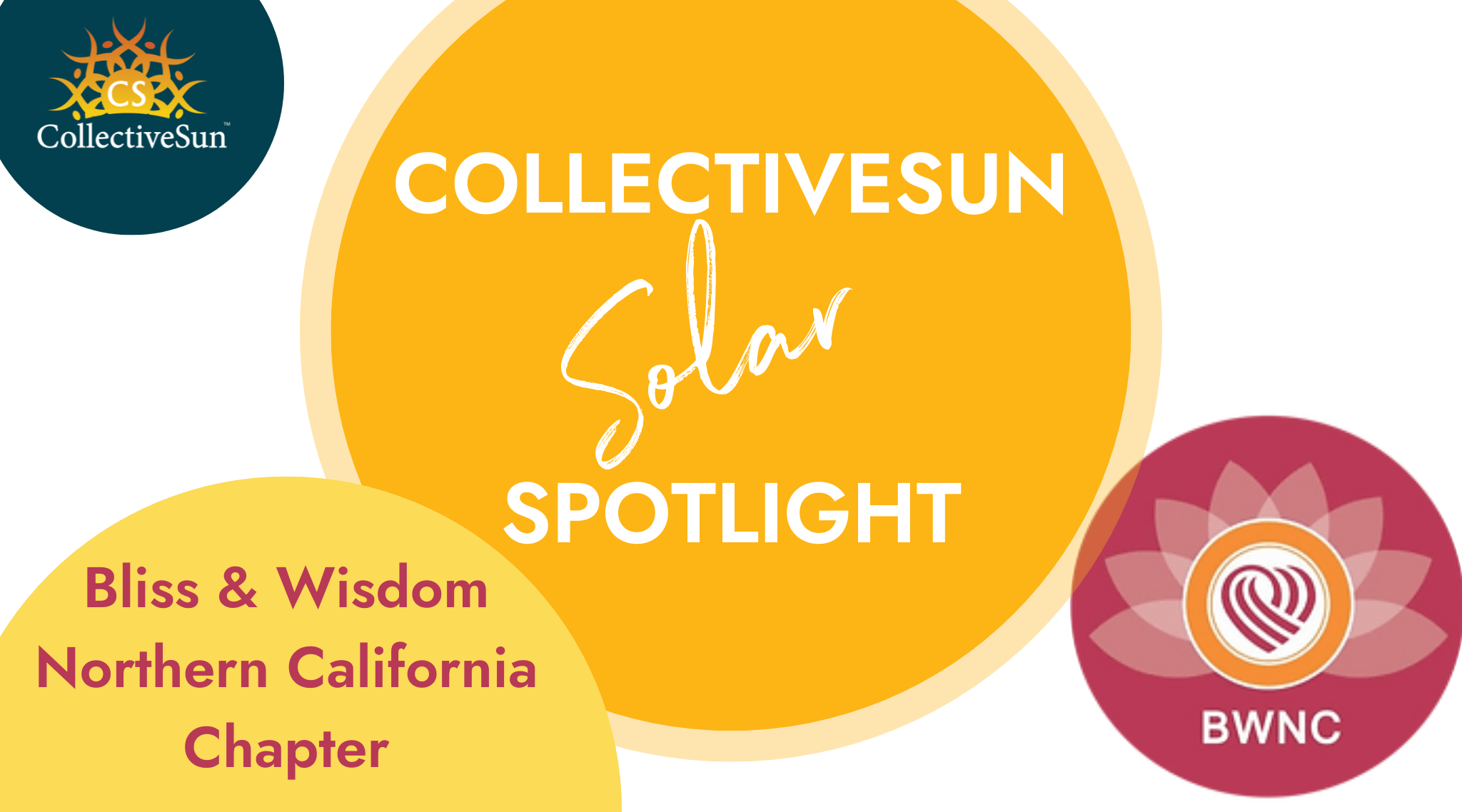 Solar Spotlight: Bliss & Wisdom of Northern California
---
Operational and environmental sustainability are increasingly woven into the very fabric of nonprofit organizations' missions across America. Here at CollectiveSun, we are honored to collaborate with these visionary entities, and today we shine a spotlight on our esteemed Nonprofit partner Bliss & Wisdom Foundation of Northern California.
They partnered with CollectiveSun on their solar journey, paving a way to a more vibrant and ecologically responsible tomorrow. In this interview, we hear from Katy Wang and Charles Shih, and experience the passion that these two bring to everything they do, especially when reflecting on their amazing organization.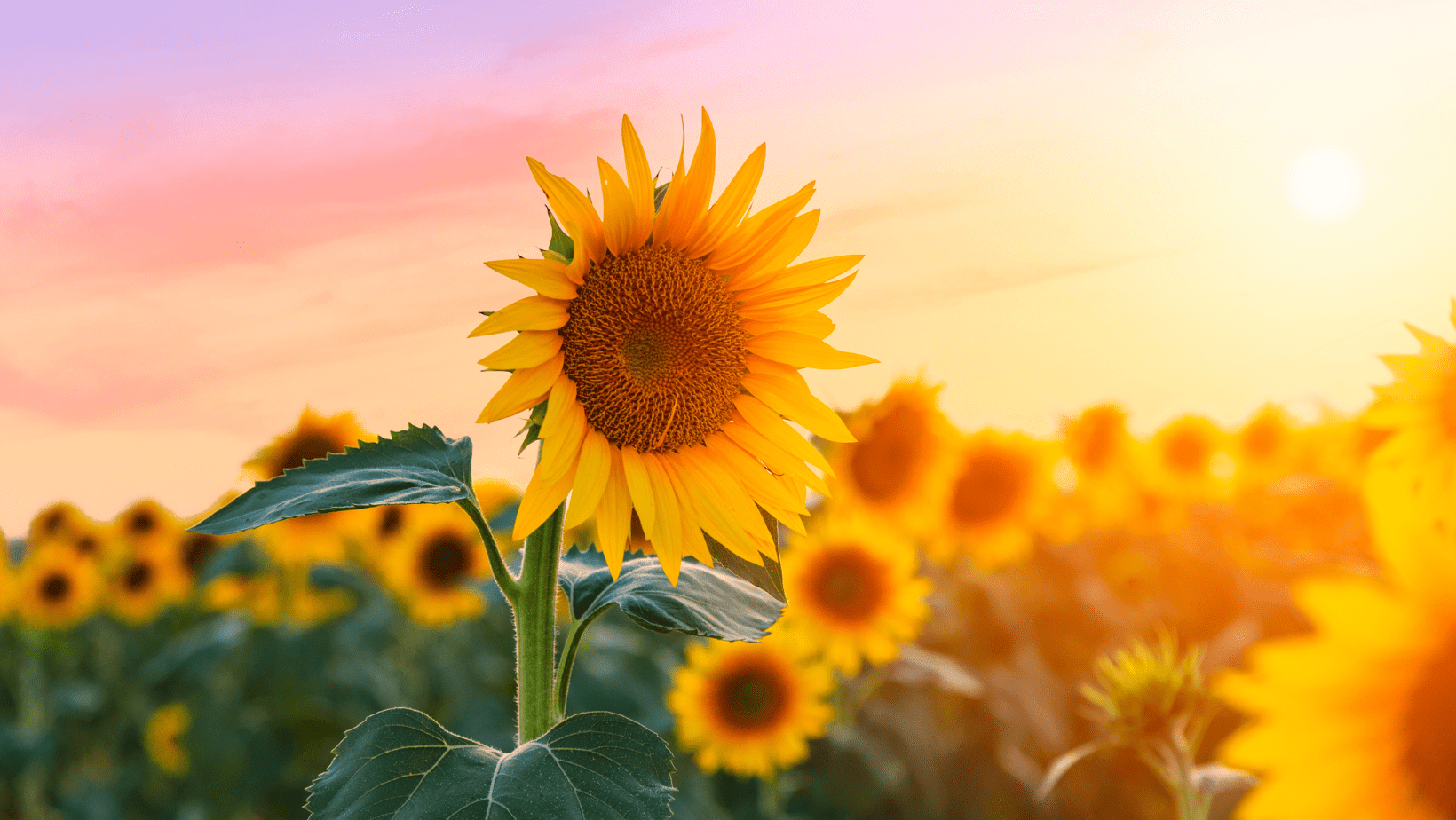 GETTING TO KNOW BLISS & WISDOM
Bliss & Wisdom (B&W) is a Buddhist organization founded by the late Venerable Master Ri-Chang in 1982 in Taiwan. The mission of the organization is to promote inner spiritual advancement, aided by various outside activities to help all sentient beings. Through the years, the organization has successfully promoted organic living, established educational programs to teach organic farming and cooking, and taught teachers and students in Confucius culture. These efforts have brought mutual trust and compassion to those who are being served in today's society.
TELL US ABOUT YOUR CHAPTER OF B&W NORTHERN CALIFORNIA
The Bliss & Wisdom of Northern California (BWNC) chapter of this organization was founded in 2004. Our missions are:
To practice and study the religion of Buddhism to improve the quality of life while promoting world peace.

To rebuild social order and morals based on traditional Buddhist and Confucian teachings.

To promote healthy living by way of consuming organically farmed products and protecting the environment of the earth.
WHAT ARE THE MAIN AREAS OF FOCUS FOR BLISS & WISDOM OF NORTHERN CALIFORNIA?
Charity: 

BWNC volunteers help underprivileged and underserved groups in a variety of ways.

BWNC volunteers conduct year-round beach cleanups to restore the ocean ecosystem.

BWNC responds to disasters and sends donations domestically and internationally.

Education:

Buddhism: People from all walks of life join weekly discussion groups on Buddhism scriptures such as the Lamrim. We practice Mahayana Buddhism, cultivating open-mindedness and altruism and wishing all sentient beings to be free of suffering, no matter who they are.  

Enrichment for K-12 & Parents: After-school, Sunday and summer classes on Chinese culture create a nurturing environment for K-12 students. Parenting talks help immigrants face the challenges of parenting with two cultures inside one family.  

Young Professionals: Young professional programs include socials, fitness events, mentorship, and leadership workshops.    

Caring for the Elderly

Host monthly get-togethers with mild exercise, trivia contests, singing, games, and fun.

Health and Environment

An organic-focused grocery store – Heartland, nutrition seminars, and cooking classes promote a healthier lifestyle while caring for our environment and all living in it.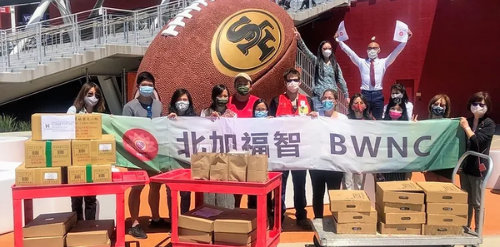 WOULD YOU SHARE THE BWNC IMPACT ON THE SAN JOSE COMMUNITY?
Support a local elementary school by donating school supplies for underprivileged children.

Delivered meals to several hospitals' ER staff during COVID.   

Sent flowers to the elderly at several assistant living institutes. 

Sent succulent cutie pots with handwritten thank-you cards for local schoolteachers.

Clean up the creeks and beaches. 

Donated bedding, toiletries and food for Family Supportive Housing.

Above are just a few examples of past or ongoing programs.
HOW DID YOU FIND COLLECTIVESUN?
CollectiveSun was recommended by a member of Bliss & Wisdom Northern California.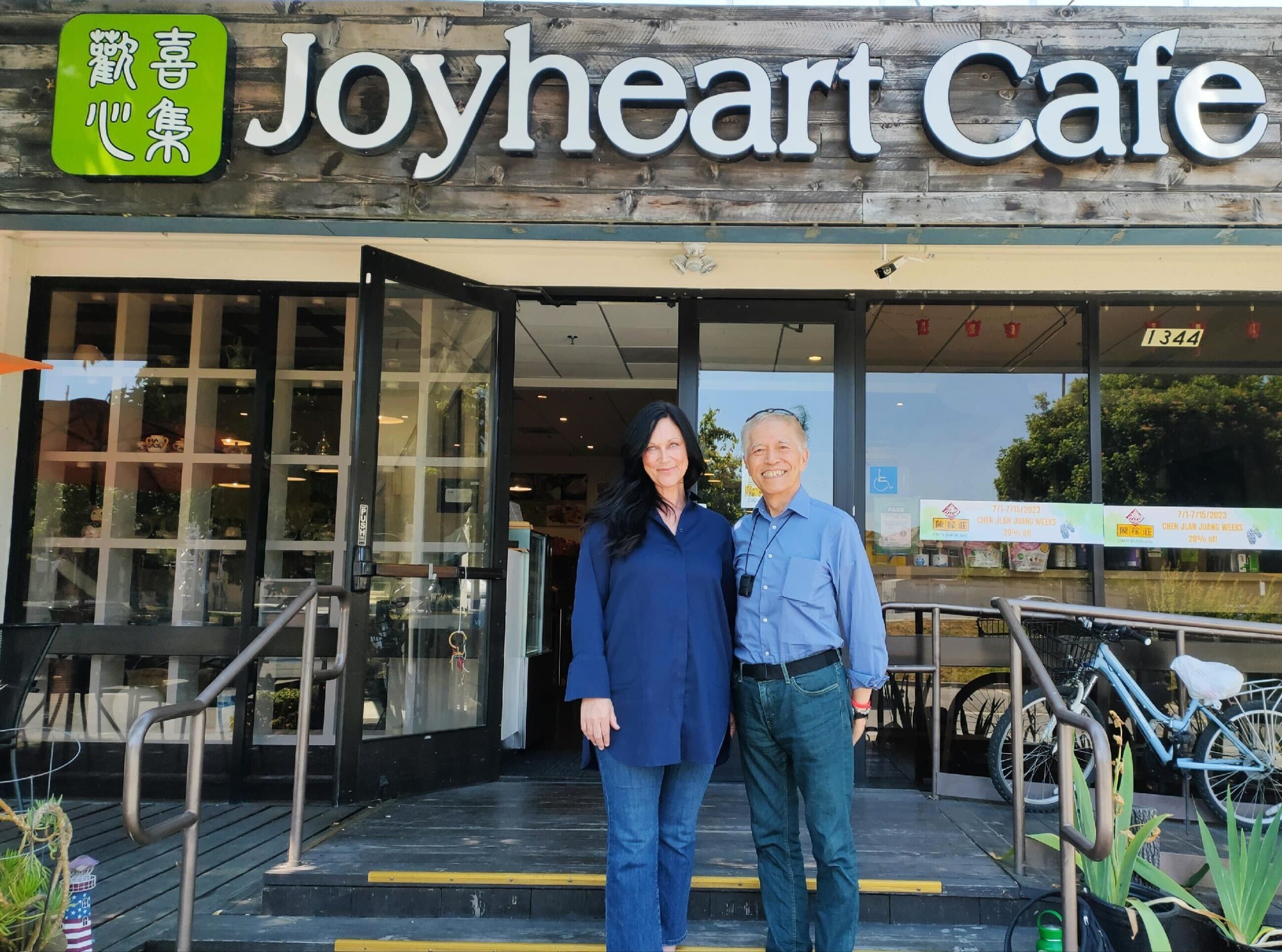 Nicole Withrow, Director of Sales for CollectiveSun, was honored to visit the BWNC campus in August of this year, pictured here outside the organization's beautiful (and delicious!) Joyheart Cafe with Charles Shih, District Manager – East Bay for BWNC. "It was such a sincere pleasure to finally have the opportunity to meet their team in person after working so closely with them on this solar project. It's exciting to see our mission in action and to have an opportunity to tour their beautiful campus and see their mission in action. It reminds me how important this work is. This project would not have been possible without the fierce commitment and dedication of their team to the environment, to this project, and to their renewable energy goals." 
HOW DO YOU SEE YOUR DECISION TO GO SOLAR IMPACTING BLISS & WISDOM OF NORTHERN CALIFORNIA AND COMMUNITY?
The Solar benefits!  
Savings on energy bills.

Having more funding available to accomplish the goals of our mission.

Decreasing carbon footprint.

Reducing environmental impact.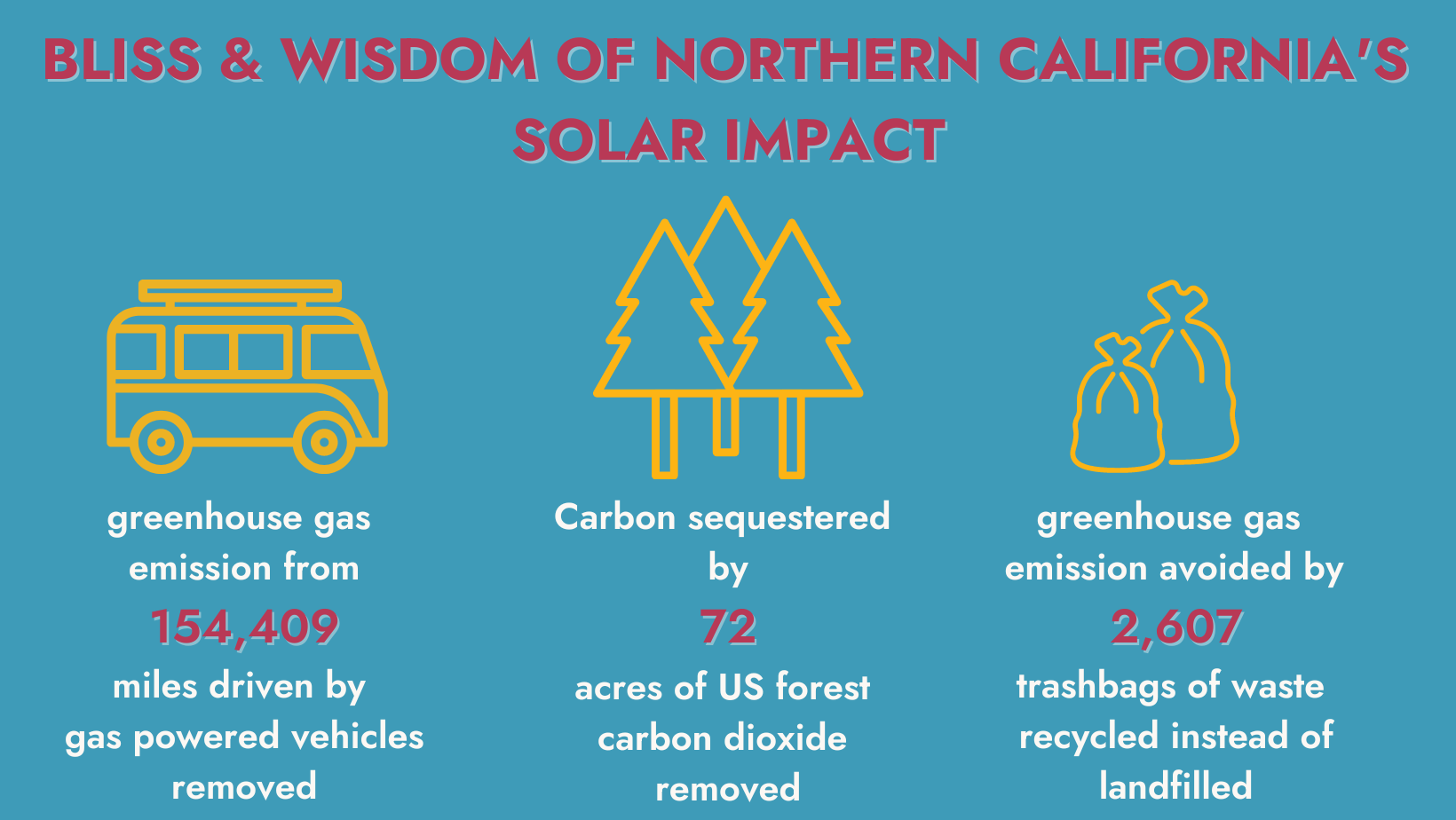 WHAT ARE SOME OF THE THINGS YOU'VE LEARNED ALONG THE WAY THAT OTHER NONPROFITS SHOULD KNOW AND LOOKOUT FOR?
When going for solar, it is crucial to work with a reputable and supportive company like CollectiveSun to accomplish the project efficiently and effectively.
The Long and Winding Road … 
By Charles Shih 
Bliss and Wisdom of Northern CA (BWNC)  
June 18, 2023 
The long and winding road 
That leads to your door 
Will never disappear 
I've seen that road before 
It always leads me here 
Lead me to your door – The Beatles 
Yes, our journey to the solar system is indeed a long and winding road. 
We moved into our current home in 2014 and began planning to have a solar system on our roof. That was the solar boom time with many competing vendors and choices. In Feb. 2017, we finally decided on a vendor and signed a contract with Sungevity for a 75.5 kW system. We even paid our first milestone payment. But Sungevity went bankrupt and was taken over by Solar Spectrum as the big solar industry shake-up occurred. 
In Aug. 2018, a contract change order was established with Solar Spectrum to downgrade the proposed system to 57.9 kW. Solar Spectrum did not last long as their project support personnel soon jumped ship. In June 2019, Horizon Solar Power took over. 
Fortunately, experienced CollectiveSun came to our rescue in May 2019. We worked closely with CollectiveSun to push Horizon Solar Power to make progress but were in vain. In Nov. 2020, Horizon Solar Power was also out of business. 
Quickly in Jan. 2021, CollectiveSun secured local solar system contractor Cinnamon Energy to take over the project. We finally saw the light at the end of our dark journey. Even though it was not smooth sailing from that point, all obstacles were finally overcome. 
In Jan. 2022, our system of 87.2 kW went online and has since been operating smoothly. 
We thank CollectiveSun and Cinnamon Energy for their excellent work to make our solar dream come true!
IF SOMEONE WERE INTERESTED IN VOLUNTEERING WITH, DONATING TO, OR CONNECTING WITH BLISS & WISDOM OF NORTHERN CALIFORNIA, HOW WOULD THEY DO SO?
The Center provides several opportunities to get involved throughout the year. For more information please visit: https://www.bwnc.org/contact
If you are a Nonprofit organization interested in learning more about funding solutions for your solar project please contact our Director of Sales Nicole Withrow who can answer any of your questions.
Nicole can be reached at [email protected] or (330) 845-0375 .