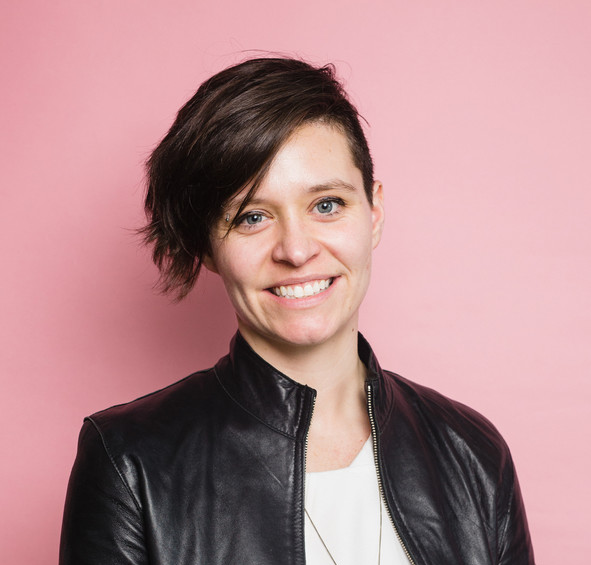 How Nonprofits are Pivoting During COVID – Innovating to Keep Providing Basic Needs
---
Story by Sara Carbone, CollectiveSun Content Marketing Manager
During this pandemic nonprofits have had to make a number of adjustments to the way they operate, whether in fundraising and messaging or around how they deliver their services.
Our series, How Nonprofits are Pivoting During COVID, looks to provide strategy and support to our nonprofit partners by focusing on what nonprofits throughout the US are doing to adjust and innovate in the face of COVID-19's impact.
In our first article we interviewed Sara Crumrine at Twin Cities Public Television. For this article we talked with Lindsay Bacher, Director of Program Development at Wilder Foundation. Lindsay discussed how Wilder and other nonprofits have been pivoting and touched on how policy developments have supported their efforts.
Has COVID meant an alteration in Wilder's focus or mode of delivery of service?
Wilder partners with low-income families through many service lines: a mental health clinic, aging services, a child care center, and our supportive housing services. While we provide homelessness services specifically through our housing programs, we know that families in every one of Wilder's programs are experiencing financial stress and precarious housing as a result of the pandemic. Many families have lost income or jobs because of this crisis and our case managers, therapists, and supportive staff have heard of increased expenses and stress from families. In all of our programs, families have requested food assistance and cleaning and sanitizing products. With schools transitioning to at-home schooling, families are talking about the need for school supplies, arts and crafts products, puzzles, and physical activity items. 
Overall, the families that we see at Wilder are experiencing this universally shared COVID-19 stress and uncertainty with a cross-section of issues that low-income families regularly face like receiving a less-than-living wage, living in substandard housing, the stress of school-at-home with inadequate technology or internet, restless children grieving changes they don't entirely understand, and finding basic goods affordable and in-stock. We've transitioned as much of our programming as possible to virtual and remote. In our housing program we've prioritized processing rent subsidies for our families to ensure they maintain their housing stability, shifted applications to an online version instead of paper copies, and, where possible, expanded the eligibility guidelines to make housing assistance available to more families.
Given that much of what you do involves "essential" work, what changes have you found successful in making continuing services possible?
At Wilder, our Child Development Center (CDC) remains open because 90% of families attending reported they still needed to physically go in to work, and at least 15-20% of parents with children at the CDC are classified as essential health care workers. We've instituted temperature checks for everyone entering the building and moved drop-off from at the classroom to the door of the building. Actually, this switch to having staff meet the children at the building door has led to easier transitions for the kids and fewer meltdowns at drop off. 
We've also implemented telehealth and video services in our mental health and aging services. We've been able to access funds for tech devices and hotspots so our mental health clients have an iPad or internet connection in order to keep their therapy appointments. We've shared about how our clients and participants continue to remain engaged with Wilder with regards to Meals on Wheels and therapy on our website.
How have you been innovating around fundraising?
Wilder's donors have been incredibly generous during the pandemic and understand how critical housing, healthy living, and economic stability are during a community health crisis. Some of our donors have made additional gifts on top of their annual gift or grant, which has provided us with some security such that we're able to keep partnering with the families in St. Paul. 
Our Development team transitioned our annual celebration/fundraiser into a virtual event in just six weeks. That includes both logistics for the event as well as content, in order to give people an idea of how our programs shifted to respond to the community need. We had a host in a studio to do live updates during the event, played videos about the participants in our programs, and hosted a silent auction online. Our team did a fantastic job and we surpassed our fundraising goal for the event. The event was streamed online. 
How have you adjusted your internal operations to accommodate new operational requirements or decreases in revenue?
We've adapted our policies based on guidelines from state agencies and program-specific industry groups. For example, we rewrote policies for our HUD-funded programs in order to pay full rent for people who are unemployed compared to partial rent. Additionally, the recommendations for child care centers are to keep groups of children small in numbers, which has meant more staff on hand to maintain the number of groups and ratio. With families losing jobs, we also have not been able to charge families for their co-pays for childcare tuition and have tapped into some funds to help offset that cost.
We've also run a lot of financial scenarios to map out as many revenue possibilities as we could. We've run scenarios on decreases in enrollment in our child care center, aging services program, mental health, etc. We also assessed risk levels related to contract reimbursement, such as if some of our government partners experience deficits and have to reduce our contract levels.
Any favorite anecdotes about nonprofits who have really stepped outside the box around their thinking?
I've been impressed at how people have managed to figure out how to get cash into the hands of people who need it as quickly as possible. Our partners at Family Independence Initiative quickly transformed their online platform into a cash distribution site where nonprofits and government partners could give cash to people directly. They've put over $100 million into the hands of over 200,000 people since April. 
Springboard for the Arts is a Minnesota org that supports artists, and they shifted and expanded one of their programs that provides emergency relief to artists for lost revenue. As of the end of June, they sent out over $1 million into the community to support over 2,000 artists and creative workers who lost income from cancelled shows or closed theaters. 
And outside of established organizations, the number of mutual aid funds that have grown organically because neighbors want to help out their neighbors is truly inspiring. The compounded community crises we've experienced from the pandemic and uprisings in the wake of George Floyd's murder are showing us that sometimes we can rely on each other better than we can rely on systems. 
Have you seen any supportive policy developments?
Minnesota's state agencies have been very responsive and have loosened guidelines where needed in order to protect the safety of our participants and staff, including things like making telehealth billable under Medicaid guidelines during a state of emergency. Our staff, along with people at other nonprofits, has been advocating to make some of these changes permanent. We don't know when the state of emergency is going to be lifted, but people may still not feel comfortable returning to an office for an in-person appointment in the near future. Plus, the weather in Minnesota from November to April is often snowy and icy and people may not be able to travel easily for appointments, so allowing telehealth as a billable service beyond the state of emergency is just a good idea overall.
Bottom line: a lot of people in our community are hurting right now or on the edge of falling into crisis. Our efforts have been about advocating for what's best for the families we serve, such as extending the eviction moratorium, increasing the amount of emergency housing assistance funding, extending the unemployment benefits, and loosening restrictions related to telehealth mental health services. This has also meant looking at who has been left out of the policy changes, such as undocumented immigrants, young adults, and families doubled up in housing.
About Lindsay
Lindsay Bacher has worked in nonprofits for over 10 years and is currently the Director of Program Development at the Amherst H. Wilder Foundation in St. Paul, Minnesota. In this role, Lindsay develops and designs new programming for anti-poverty initiatives, supportive housing, and healthy food access work, and also secures the institutional funding necessary to launch and operate these programs. During her time at Wilder, Lindsay has raised over $24 million dollars to support this work. Lindsay has degrees from Hamline University and Yale Divinity School and previously worked at NARAL Pro-Choice Minnesota and the Science Museum of Minnesota.
"I've been impressed at how people have managed to figure out how to get cash into the hands of people who need it as quickly as possible."