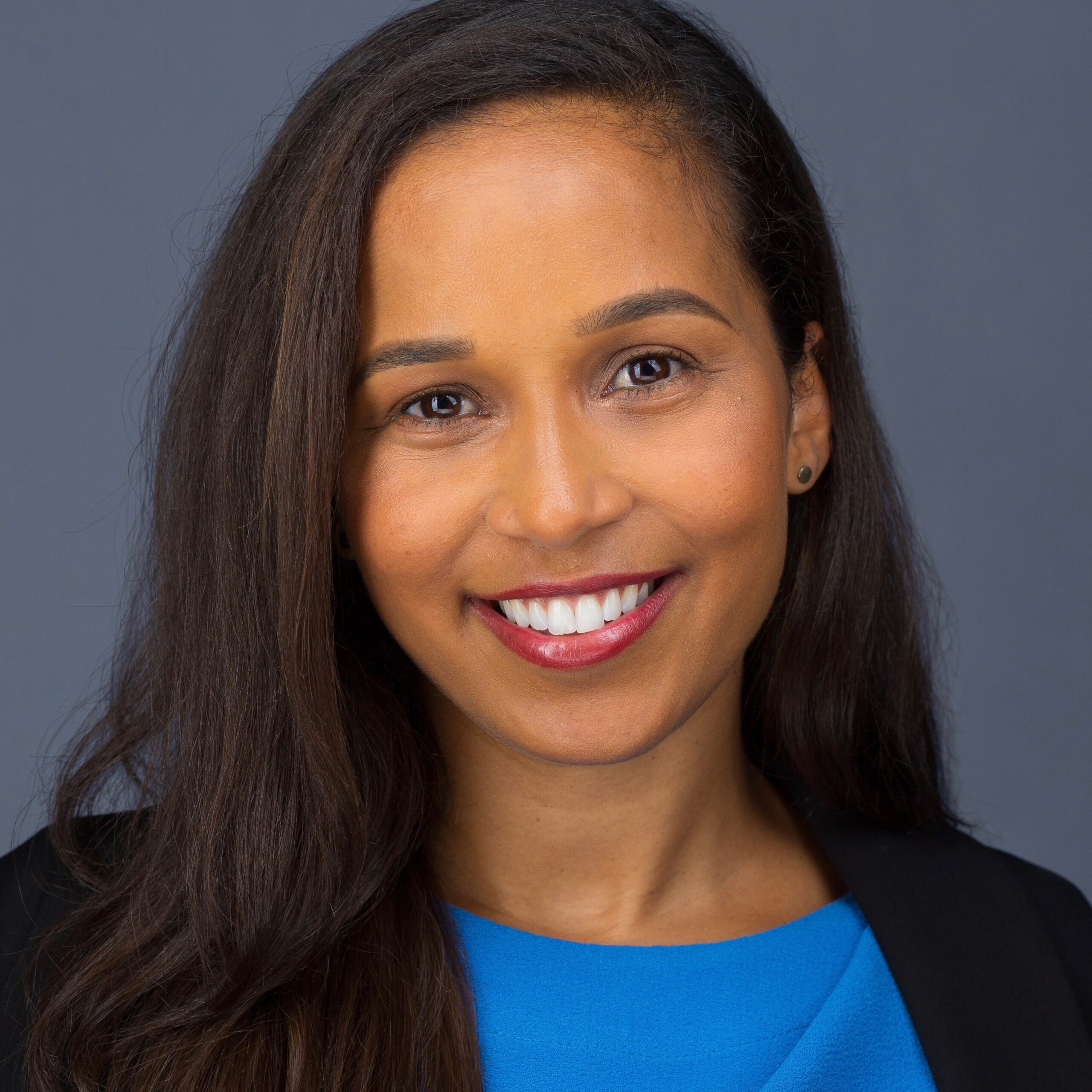 How Nonprofits are Pivoting During COVID – Keeping Students On Track
---
Story by Sara Carbone, CollectiveSun Content Marketing Manager
2020 certainly threw all of us a few curve balls! We are a couple months into 2021, and nonprofits continue to field a number of challenges brought by COVID-19. Our series How Nonprofits are Pivoting During COVID looks at the ways they've been using innovative methods to adjust to the changes brought by the pandemic.
So far we've interviewed employees at five nonprofits for the series: Twin Cities Public Television, Wilder Foundation, Catholic Charities Archdiocese of New Orleans, California Solar and Storage Association and NDN Collective. Our most recent interview was with Theresa Cunningham, Vice President at Reality Changers, a San Diego-based nonprofit that works with youth to help them become first generation college graduates. Theresa shared about how the organization shifted to fully embrace distance learning and virtual operations to continue to connect with the youth and their families and even touched on how going virtual meant a little opening up around their programming.
"It's helpful for nonprofits to consider the ideas around normative and operative thinking, or to put it another way, what we want the situation to be and what it actually is in reality."
What has Reality Changers done to stay connected with the communities they serve given the impact of the restrictions brought by the pandemic?
At Reality Changers our approach focuses on enhancing the tools and experiences youth already have to succeed and providing additional support as needed. Part of recognizing our students' strengths is recognizing the power of their community—including their peers and families. When our programs shifted online due to COVID, we created additional ways for our students to not only connect with their coach or tutor but also with each other. For example, our team created a social media series that invited students to share their study habits, motivational words, and self-care tips with their peers. 
To support families, we continued to offer virtual monthly meetings and created a website page to provide updates regarding our program operations and information about the COVID-19 resources available to the community. At the peak of college application season, our instructors mailed each high school senior a care package that included hot chocolate and a note of encouragement. Overall, I believe these examples illustrate what has enabled us to stay connected—utilizing our collective strengths, listening and responding to the needs of our students and families, and innovating our programs in a manner that prioritizes care and partnership with our community. 
Has COVID meant an alteration in the focus of Reality Changers operations or the mode of service delivery?
While Reality Changers has always worked to address educational disparities, COVID-19 has exacerbated many of these inequities and put additional economic and emotional stress on our families. Preliminary data for 2020 already shows that students from underrepresented backgrounds are falling behind more rapidly than their peers. In order to keep students on track for college and to support program alumni, our organization has had to invest in new digital tools and divert resources towards adapting programming. These adaptations include moving programs online, delivering school supplies to students, holding drive-through celebrations for college-bound seniors, and increasing our mentorship, advising, and mental-health support for youth and parents.

In addition, we have worked with local funders, partners, and businesses to meet some of the needs of families. This includes getting laptops to students, addressing at-home wifi issues, connecting families with food pantries, and more. While it has always been important to us to connect families with resources, we have seen an increased interest in these types of resources during the COVID-19 pandemic.
What changes/accommodations have you found successful in making certain on-site services possible? 
One of the important ways Reality Changers has managed to offer services "on-site" has been to partner with other local nonprofit organizations. While the vast majority of our programming is still exclusively virtual, with the help of David's Harp Foundation –a local organization which provides music, sound engineering, and multimedia production education to youth– we have been able to create a distance learning hub for some students. The hub is located at the David's Harp Foundation facility and gives students a quiet place with a strong wifi connection where they can participate in their online learning. At the hub, a limited number of students maintain social distance from each other in a large, well-ventilated space. They adhere to COVID-19 safety protocols such as mask-wearing and frequent hand-washing.
How has Reality Changers been innovative around fundraising/events given COVID?
COVID-19 significantly impacted the in-person fundraising events that we had planned for the year. Reality Changers adapted our strategy by engaging the relationships we hold with our community and inviting people to join our efforts. In response, we saw an increase in the success of our peer-to-peer online fundraising campaigns. Our students, program graduates, volunteers, staff, and supporters all contributed in different ways—from sharing their personal stories of resilience and creating personal fundraising pages to encouraging others in their network to get involved.  
Additionally, a particular highlight has been the transformation of our monthly student speech tournaments from in-person events to online zoom events. Speech tournaments offer 8-11th grade students the opportunity to practice public speaking in front of a live audience, while honing the professional skill of being able to tell their story. Reality Changers has long invited potential supporters, volunteers, partners, and other community members to attend and engage directly with students, ask questions with staff, and participate as "guest coaches" during the tournament. Prior to COVID, guest attendance was limited to space capacity per night, or hindered by factors such as having to travel during rush hour. The recent transition of speech tournaments to a virtual event has made this key part of our program more accessible to our community and supporters. While it may not replace the energy of being together in-person, students and supporters have discovered new ways to share stories, offer encouragement, and become even more engaged with Reality Changers. 
What about advocacy around what policymakers are doing – have you seen any impactful adjustments or developments that are helping to ensure that nonprofits are supported in the short and long term?
The COVID-19 pandemic, the racial justice protests, the economic recession, and the election this past year have all exposed the deep inequities that remain in our society and that many nonprofits are working against. I have been encouraged by how issues of diversity, equity, and inclusion are being more critically examined at all levels of how we work and live. I hope that this energy translates into more positive change in the future. I believe it will not only benefit the work that we lead at Reality Changers but will also help to dismantle the systemic barriers faced by the students and communities we serve.
About Theresa
Theresa Cunningham is the Vice President at Reality Changers, a San Diego-based nonprofit. In her position, she oversees strategy and talent operations and plays a lead role in cultivating an environment that values learning, diversity, equity, and inclusion. Theresa's professional experience spans across the areas of consulting, nonprofit management, research and evaluation, and human resources. She is an adaptive leader and advocate for educational equity and has worked within the civil society sector at the global, national, and local levels. Prior to Reality Changers, Theresa worked as a Director at Teach For All, providing support to social enterprises working to expand educational opportunity in their countries.
She currently serves on the University of San Diego Employer Advisory Board and the YNPN San Diego Board. Theresa has a B.A. in International Relations, Spanish (USC), a M.A., in International Education (Columbia University) and is a certified Professional in Human Resources (PHR).
About Reality Changers
Reality Changers prepares youth to become first-generation college graduates and agents of change in their communities. We envision a future where all young people have equitable access to thrive in education and to create lifelong pathways for success. Reality Changers started in 2001 with just four students and $300 to its name, shifting from a gang-prevention program to a college-preparatory organization focused on building first generation college students. Our founding principle was that it just wasn't right that most inner-city students knew more people who have been harmed or killed in the streets than people who were on the road to college. Students are coached to focus on their goals of becoming first generation college graduates, using Reality Changers as their support system. We help students shift from a deficit-based to an asset-based mindset and approach to life, reminding them that hope, resilience, and community go a long way. Since 2001, we have helped more than 2,900 program graduates earn on average $65,000 in college scholarships and aid over 4 years of college and now serve more than 500 individuals each year. Learn more at www.realitychangers.org.