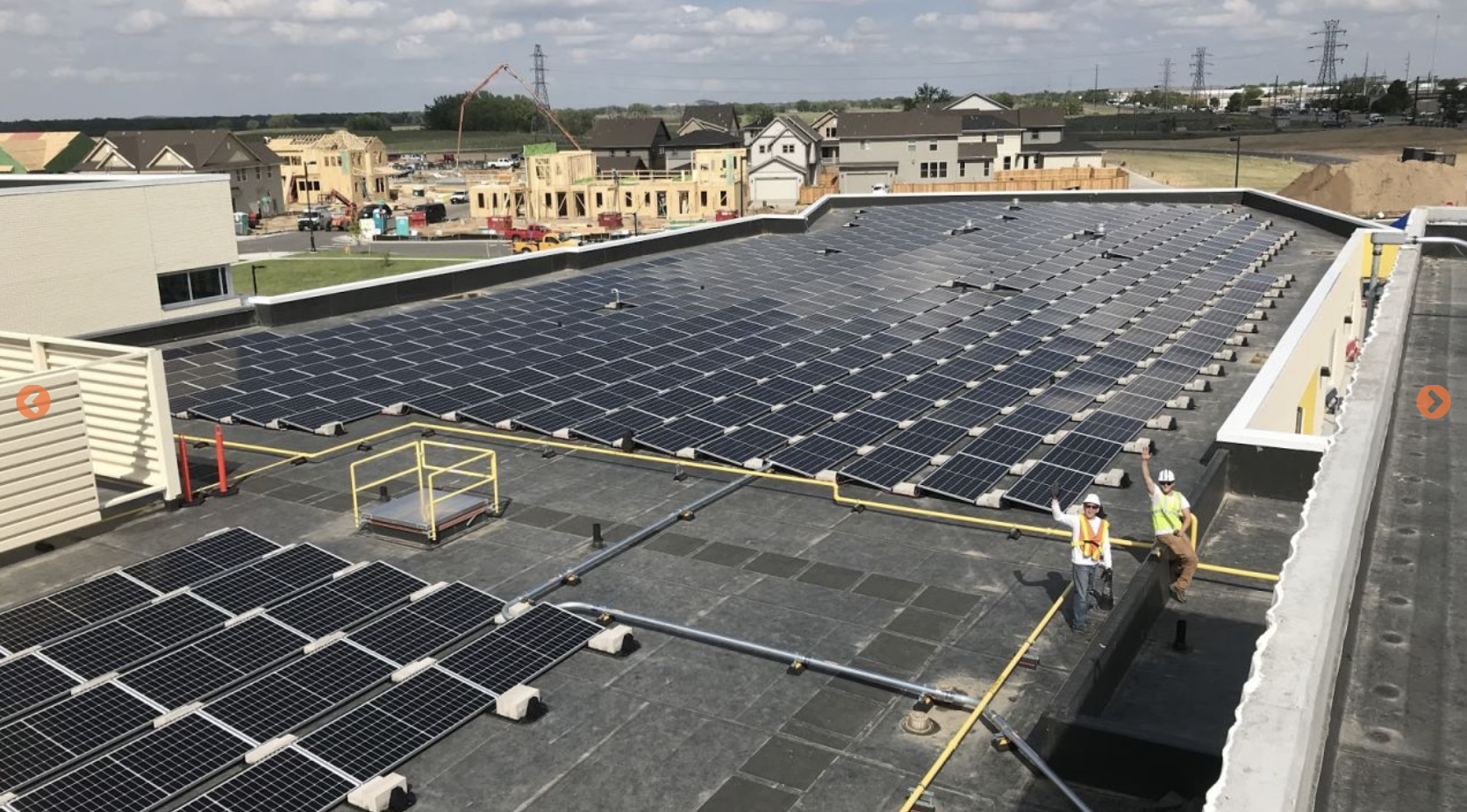 COLLECTIVESUN COMPLETES SOLAR PROJECT FOR INSPIRE ELEMENTARY SCHOOL
---
CollectiveSun recently partnered with Colorado based Ecology Solar to install a 230kW rooftop solar array on Inspire Elementary School in Denver, Colorado.
Inspire Elementary is a 90,000-square-foot facility whose mission is to tap their students' passions and learning styles to offer an education that nurtures the whole child. While the commercial array was installed by Ecology Solar, CivicSolar supplied the top tier products the school will rely on for its everyday power needs.
The project utilized a mix of the SolarEdge 100kW 3-Phase inverters, SolarEdge 800W rail mounted dual input power optimizers, and an Ecolibrium EcoFoot2+ flat roof racking system to support its Jinko Solar Eagle PERC HC 385W panels.
For more information on Ecology Solar go to ecology-solar.com.