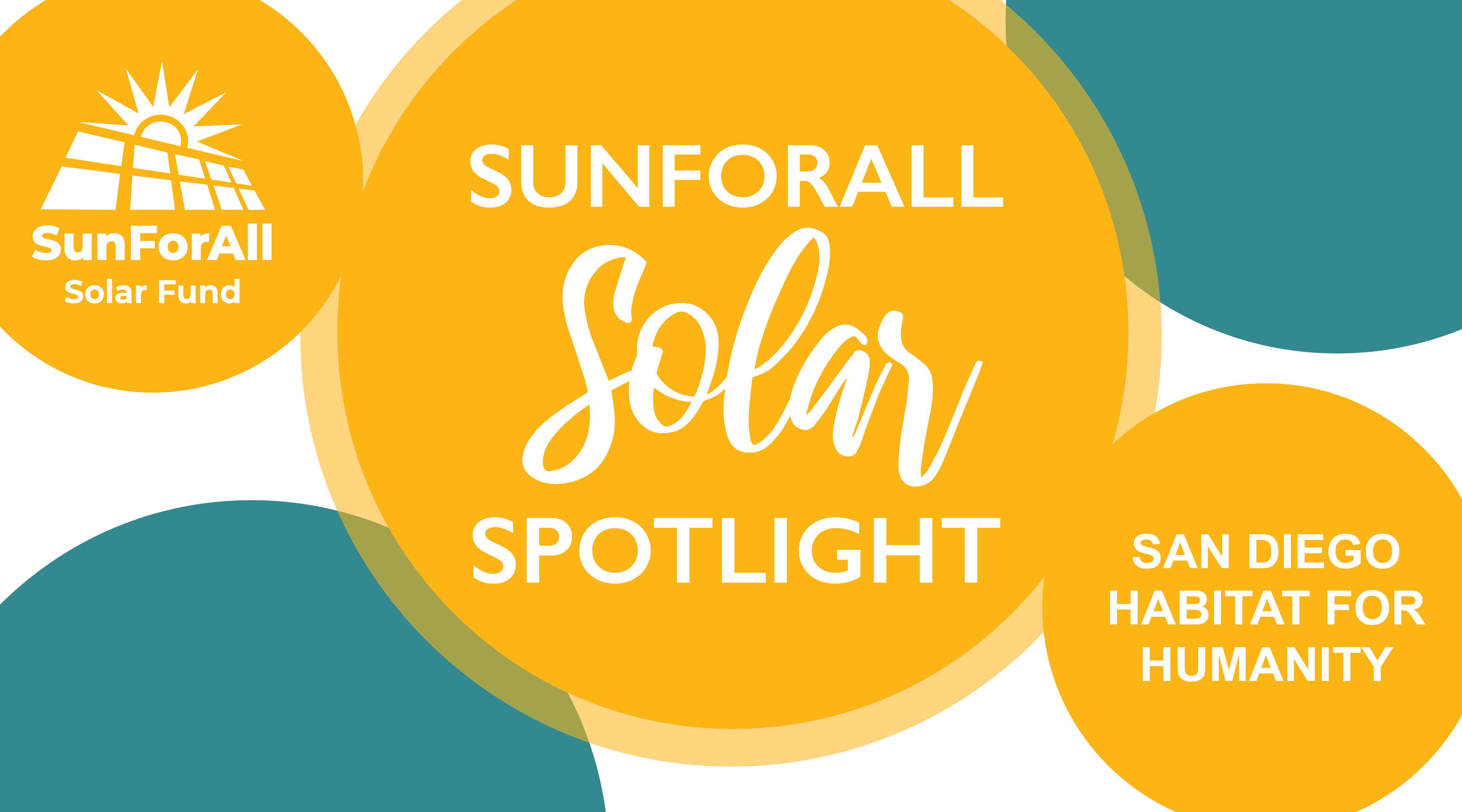 SunForAll Solar Spotlight: San Diego Habitat for Humanity
---
Nonprofit organization's commitment to their mission and their community is a constant reminder of the incredible impact they make in our world. The CollectiveSun team has proudly worked with over 160 of these organizations throughout the past ten years. We are always thrilled to be a part of their journey to gain the financial and environmental sustainability that comes with going solar.
The SunForAll Solar Spotlight series focuses on those nonprofits that have gone solar with the SunForAll Solar Fund. Our first interview was with Vista Community Clinic in Vista, California. We are thrilled to be highlighting San Diego Habitat for Humanity for our second SunForAll Solar Spotlight.
San Diego Habitat for Humanity builds affordable homes for families in the San Diego area, partnering with families looking to capitalize on the stability and independence that comes with homeownership. CollectiveSun interviewed Karen Begin, their Chief Development Officer. She discussed the organization's history and mission, their commitment to sustainability and equity, and the process of going solar with the SunForAll Solar Fund.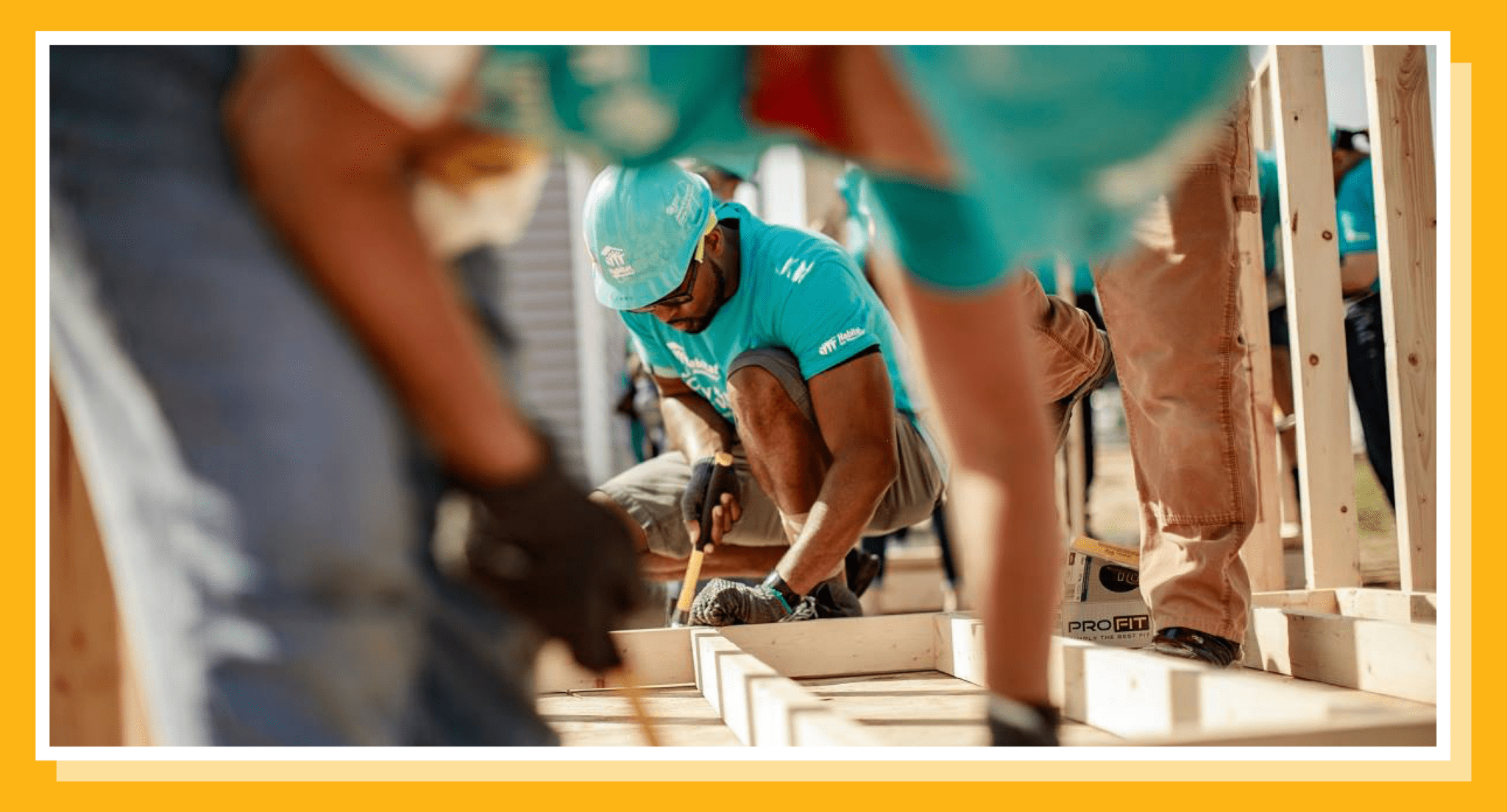 WE'D LIKE TO BEGIN BY ASKING YOU TO SHARE THE STORY BEHIND SAN DIEGO HABITAT FOR HUMANITY.
Millard Fuller and his wife Linda hit a crossroads in their life and decided to leave financially lucrative careers and dedicate their lives to service. They were inspired by their strong faith and by a man named Clarence Jordan. Jordan had created a community in Americus, Georgia called Koinonia, and it was where the idea that became Habitat for Humanity first grew. Clarence was a social justice advocate, and Habitat was formed as a social justice organization with the conviction that everyone should have a simple, decent, and affordable home so they could live in dignity and safety.
Habitat now works in all 50 states in the U.S. and in more than 70 countries and has helped more than 29 million people. Each affiliate has its own board of directors and raises its own funds. The San Diego affiliate started when Millard Fuller convinced his San Diego friends, Denis and Georgia Briscoe, to start an affiliate. The First United Methodist Church in San Diego had a Sunday school class that committed to raising the needed funds, and they pulled together $40,000 to start the organization. In 1988 the organization was up and running.
PLEASE SHARE SAN DIEGO HABITAT FOR HUMANITY'S MISSION, CORE VALUES, AND HISTORY.
Seeking to put God's love into action, San Diego Habitat for Humanity brings people together to build homes, communities, and hope. Our values are promoting shelter, stability, strength, action, and self-reliance, and together we stand for inclusion, housing equity, sustainability and dignity for all.
HOW IS THE SAN DIEGO HABITAT FOR HUMANITY CONNECTED TO THE GREATER SAN DIEGO COMMUNITY?
We partner with families, neighborhood groups, community organizations, the corporate community and local governments to build and repair homes. We offer opportunities for families to help build and purchase their homes at a price that is based on their income rather than what the market dictates. Through our Neighborhood Revitalization program, we offer critical home repairs and home preservation improvements that maintain existing affordable housing stock and enable people to age in place safely. When families can afford a home, they choose to invest in their community.
I'd be remiss if I didn't mention our ReStores. They are retail centers open to the public that sell new and gently used building materials, supplies, and home furnishings. Proceeds from the sales go right into our mission of affordable homeownership.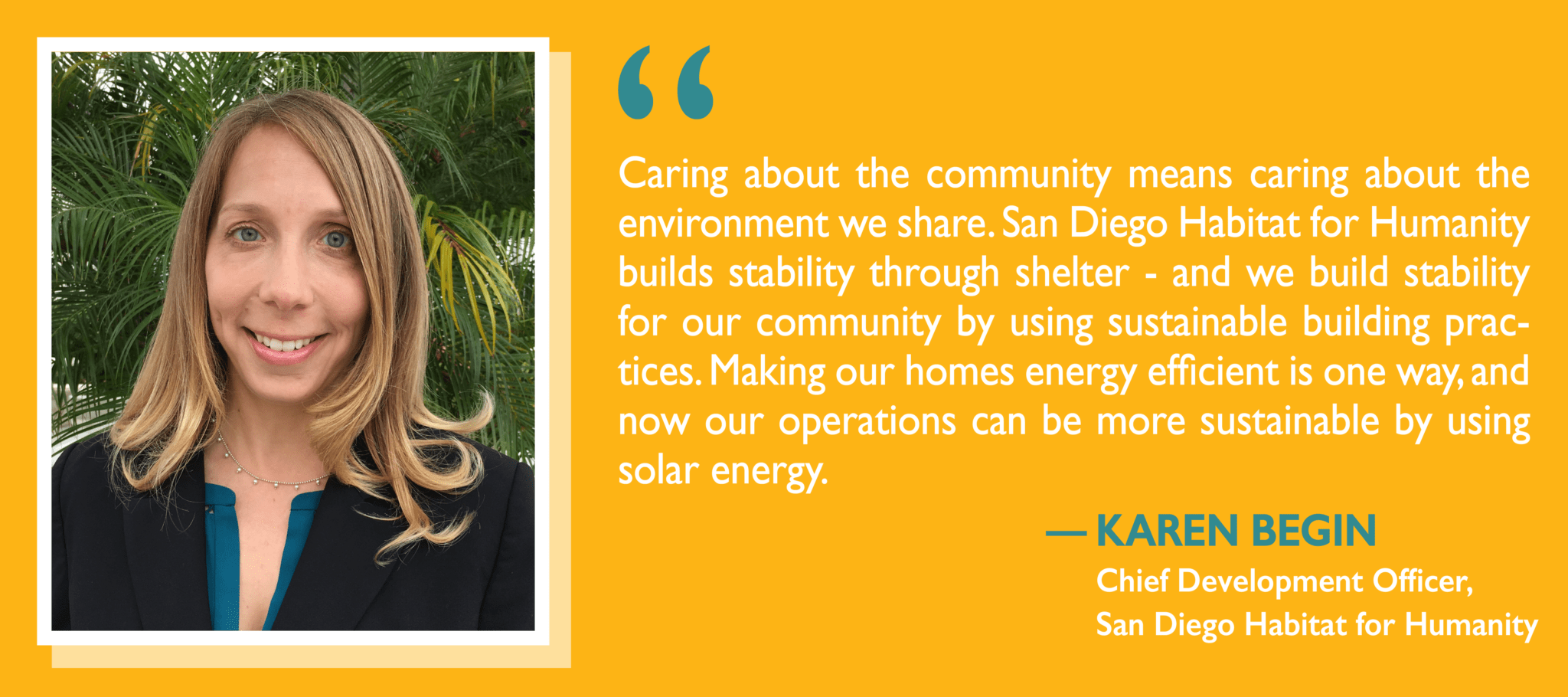 HOW DOES RENEWABLE ENERGY ALIGN WITH SAN DIEGO HABITAT FOR HUMANITY'S MISSION AND VALUES?
Caring about the community means caring about the environment we share. San Diego Habitat for Humanity builds stability through shelter – and we build stability for our community by using sustainable building practices. Making our homes energy efficient is one way, and now our operations can be more sustainable by using solar energy.
One of the initiatives inside of this idea is our partnership with Blue Jeans go Green, a program that upcycles denim into insulation for our houses. Additionally, we always seek to install energy efficient lighting and fixtures, use drought-tolerant landscaping, and plant shade trees when we build.
WHAT SPARKED THE SAN DIEGO HABITAT FOR HUMANITY'S INTEREST IN RENEWABLE ENERGY AND SUSTAINABILITY?
So many things! Affordable homeownership doesn't stop with the affordable mortgage. It continues by building awareness and making sure homeowners are in the best situation to continue to afford their home. That means they need to be able to afford heat or A/C. The cost savings of solar power for homeowners is significant over time, so through our partnership with GRID Alternatives we make sure that as many homeowners as possible have access to it. For us, energy efficiency most often leads to long term financial stability and viability as an organization. The less we spend on energy bills, the more we can spend on building more homes.
Also, for decades our ReStores have been a key factor in our sustainability efforts. We keep hundreds of tons of material and usable home goods out of landfills. These new and gently used items are donated, then sold to the general public. It is a great way for folks to get great deals on home improvement items AND help people who are in need of affordable housing.
The solar project with CollectiveSun was a culmination of our long commitment to sustainability and renewable energy. When you're a nonprofit and in construction, and especially when you're doing affordable housing, it is hard to always make the most environmentally friendly choices because sometimes those choices are more expensive in the short term. When we look at the cost of building a home or the cost of equipment or how we're going to do things, we always look to strike a balance between what's going to make the project most affordable for the homeowner and what would be best for the community and their environment.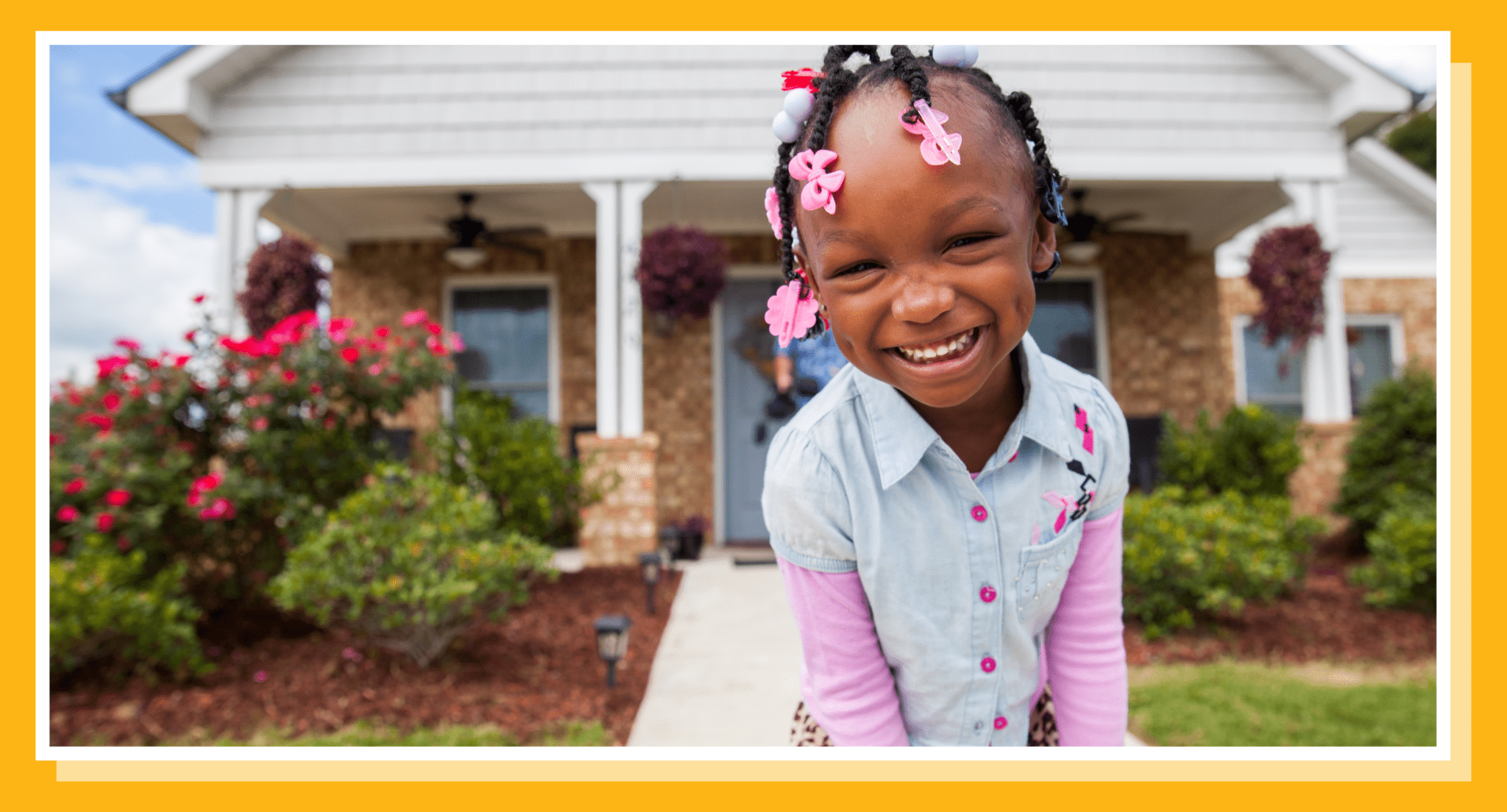 HOW DOES YOUR ORGANIZATION'S GOING SOLAR IMPACT YOUR MISSION AND FOCUS ON SOCIAL ISSUES?
Housing affordability is a social justice issue. The rate of homeownership in California for Black and Latinx households is lower than ownership rates for white households. This is due to decades-long discriminatory housing policies such as redlining, which excluded buyers — based on race and ethnicity — from certain geographic areas and access to traditional financing for homeownership.
In addition to building the homes to strict environmental standards, we provide education to our homeowners on how to best maintain their home in the most energy efficient way. This not only helps the environment, but it becomes more cost effective over the long-term, adding to the financial stability of the homeowner. Home equity represents the largest financial asset for U.S. households, and homeownership is the number one means of accumulating generational financial security — something non-white households have historically and systematically been denied access to.
Ultimately, the more money we can save on energy bills – the more opportunity we have to build more homes and partner with more homeowners.
WHAT ASPECT OR OUTCOME OF SOLAR ENERGY ARE YOU MOST EXCITED ABOUT?
Building is a resource heavy industry. It is always great when we can afford to use renewable resources. ALWAYS. And I love the message to donors that we will be saving so much in the long run, that their donations can go even further.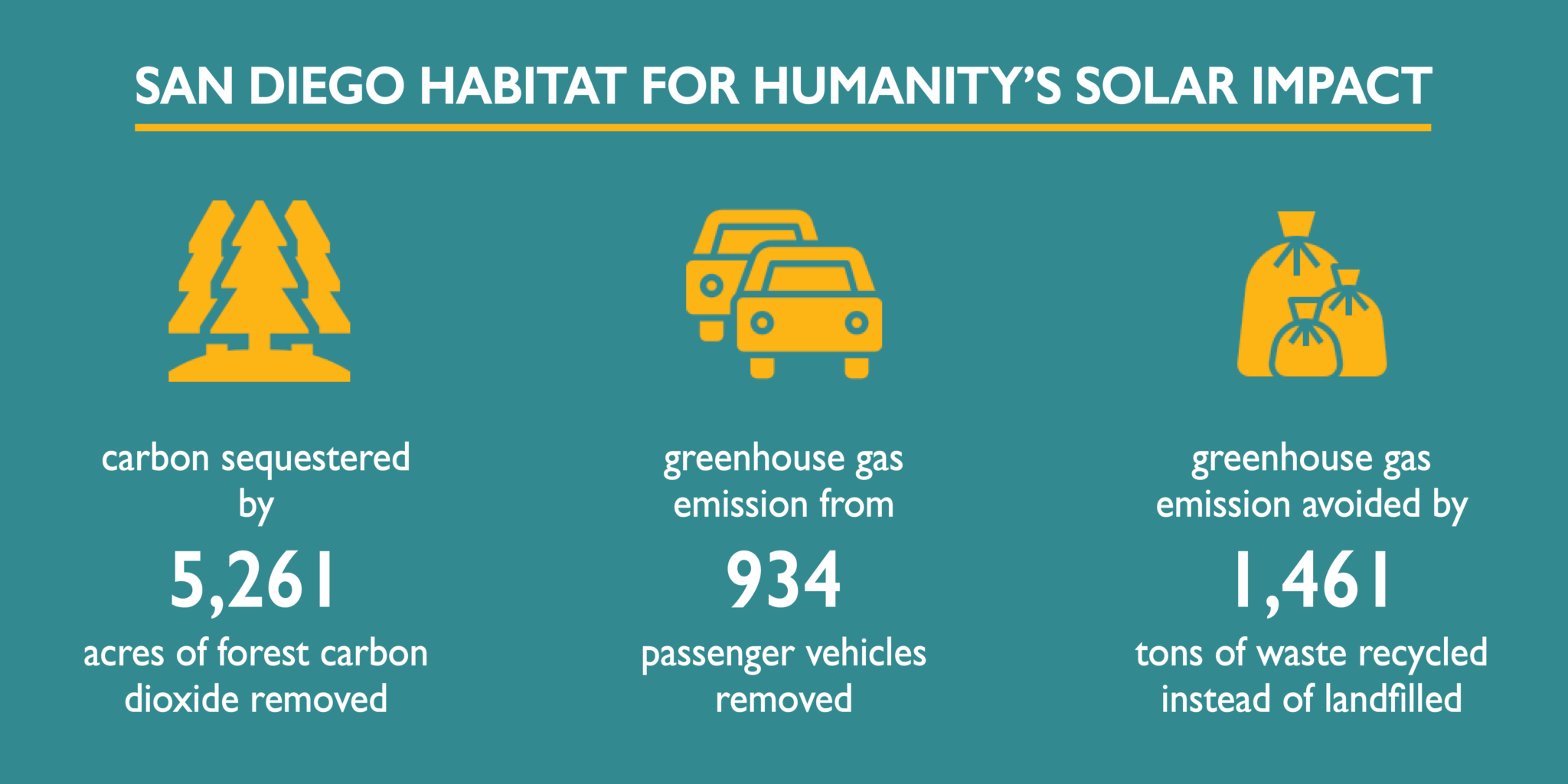 WHAT DREW YOU TO WORKING WITH THE SUNFORALL SOLAR FUND?
We were working with BQuest Foundation on another effort, and they brought SunForAll to our attention. When we were invited to apply, the timing was perfect. It was the combination grant/affordable financing that made the difference for us.
WHAT PARTS ABOUT WORKING WITH COLLECTIVESUN AND OUR SUNFORALL SOLAR FUND HAVE BEEN THE MOST BENEFICIAL FOR YOUR ORGANIZATION?
The team at CollectiveSun is fantastic. They have been so helpful, informative, encouraging – and really walked us through every step of the way. Their experience and guidance is exactly what we needed.
WHAT ARE SOME OF THE THINGS YOU'VE LEARNED ALONG THE WAY?
We're a construction company, and so, to some extent, we should have been able to think about all the things an organization should think about having to do. And even we didn't get it perfect. There were extra costs involved, and we didn't anticipate all of the steps. Things like closing off all of the parking lot during installation can seem monumental and do impact operations – even if only for a short time.
LOOKING FORWARD, WHAT ARE YOUR GOALS FOR SAN DIEGO HABITAT FOR HUMANITY AND HOW WILL SOLAR PLAY A ROLE IN ACHIEVING THOSE GOALS?
As the region (and the world) continues to move towards more energy efficient and environmentally friendly ways of developing, we hope to find solutions that are equally cost effective and environmentally responsible. Solar is the first big step.
IF SOMEONE WERE INTERESTED IN VOLUNTEERING WITH, DONATING TO, OR CONNECTING WITH SAN DIEGO HABITAT FOR HUMANITY, HOW WOULD THEY DO SO?
I would encourage anyone interested in learning more about San Diego Habitat to either visit our website or give us a call at 619-283-4663.

ABOUT SAN DIEGO HABITAT FOR HUMANITY
Through shelter, we empower – People in our community and all over the world partner with Habitat for Humanity to build or improve a place they can call home.
Habitat homeowners help build their own homes alongside volunteers and pay an affordable mortgage. With our help, Habitat homeowners achieve the strength, stability, and independence they need to build a better life for themselves and their families.
OUR MISSION
Seeking to put God's love into action, San Diego Habitat for Humanity brings people together to build homes, communities, and hope.
OUR VISION
A world where everyone has a decent place to live.
Learn more about San Diego Habitat for Humanity!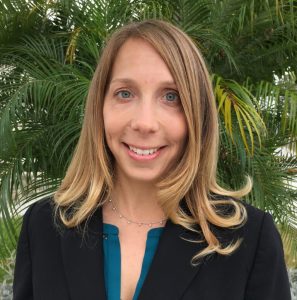 ABOUT KAREN BEGIN
Karen Begin serves as the Chief Development Officer for San Diego Habitat for Humanity. She is responsible for leading strategic fundraising efforts and building resources to support the programs and operations of the organization, advocating for affordable homeownership and equity in San Diego County. Karen has seventeen years of professional fundraising experience with previous roles that include Associate Vice President of Charitable Giving at The San Diego Foundation and Director of Development of North Coast Repertory Theatre in Solana Beach.
Prior to her nonprofit career, she spent six years in the Hospitality sector with Starwood Hotels and Resorts in Chicago and San Diego. Karen holds a Bachelor's of Fine Arts degree from Wright State University in Dayton, Ohio and a Certificate of Fundraising Management from Indiana University's Lilly Family School of Philanthropy.
---
The 96 kW San Diego Habitat for Humanity solar projects was installed by San Diego-based GRID Alternatives. 
---
If you are a Nonprofit organization interested in learning more about solar, or are looking to launch a solar project with a Nonprofit organization, please contact our VP of Sales, Matt Brennan who can answer any of your questions.
Matt can be reached at [email protected] or 619-838-7363.