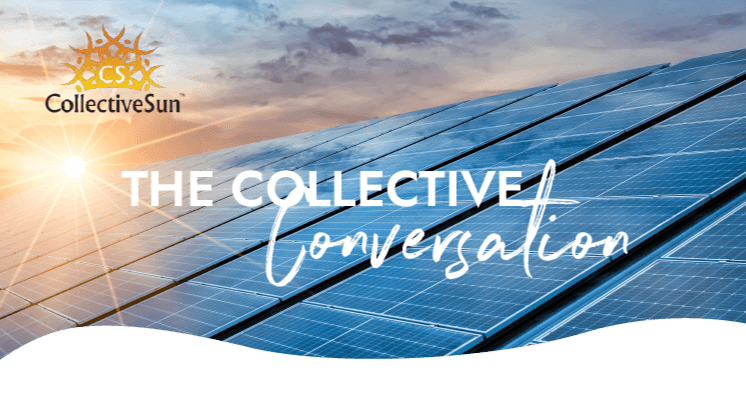 THE COLLECTIVE CONVERSATION: SOLAR NEWS FOR NONPROFITS & INDUSTRY PROFESSIONALS
---
WHY YOU NEED BUILDER'S RISK INSURANCE FOR YOUR SOLAR PROJECT
Almost everyone has some kind of insurance, if not several types. You almost certainly have health insurance, and if you own a car or a home you typically insure those as well.
There's another kind of insurance that you may not have heard of: builder's risk insurance. Although often overlooked, it's one of the most essential types of insurance in the construction industry — including solar project construction.
Many solar project developers are unaware..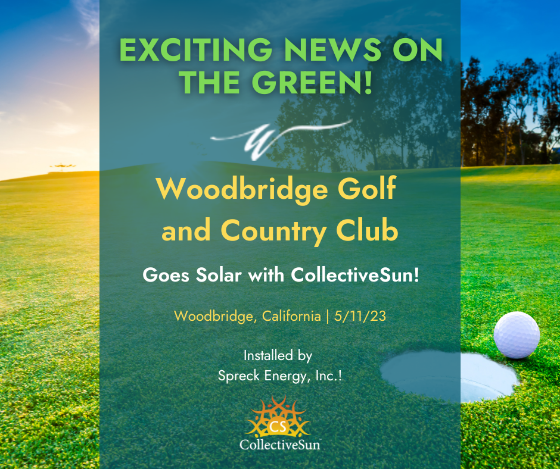 Navigating the world of solar financing can be daunting, but it doesn't have to be. Our team of seasoned experts has been focused on delivering solar financing solutions for nonprofit and tax-exempt organizations across the country for over a decade. In just the last few years, we've proudly facilitated solar projects for over 200 nonprofits spanning 25 states.
At CollectiveSun, we understand that every nonprofit is unique, and that's why we offer a diverse range of financing options. Whether you're considering a loan like our SunForAll Solar Loan designed to support your purchase of a solar system while allowing you to benefit directly from the Direct Pay Tax Rebate; exploring leasing options like our SunForAll Solar Lease; or seeking a hybrid funding model like our  Solar Power Agreement (the SPA), we have the perfect solution to match your solar financing needs.
For information about the Inflation Reduction Act of 2022 and the Direct Pay Tax Rebate, we invite you to watch our informative webinar, "Shining Light on the Inflation Reduction Act". Discover how these incentives can make solar energy even more accessible and cost-effective for your nonprofit organization.
Together, let's harness the power of the sun to fuel your mission and create a brighter, more sustainable future for all.
Let's connect and start the conversation!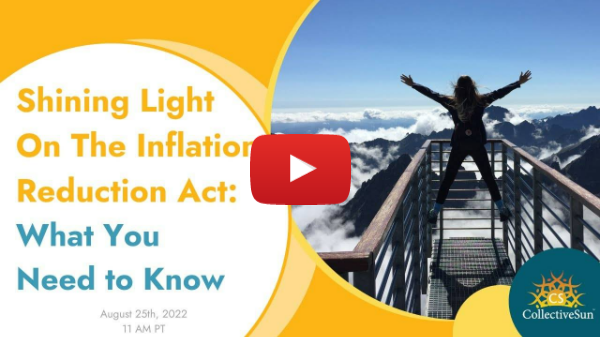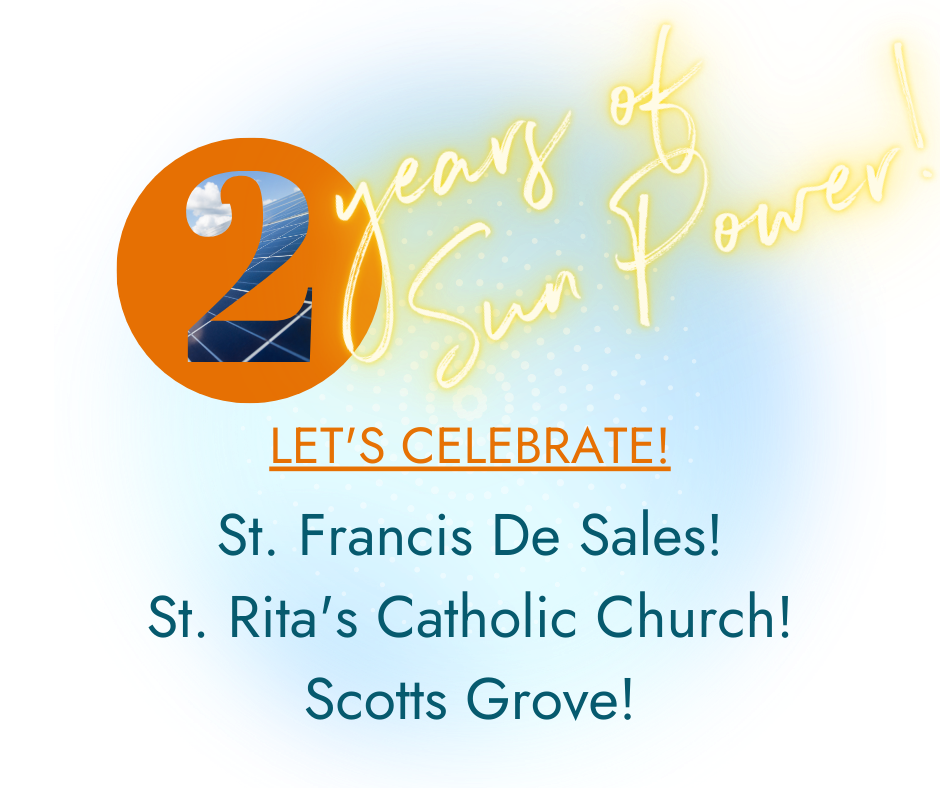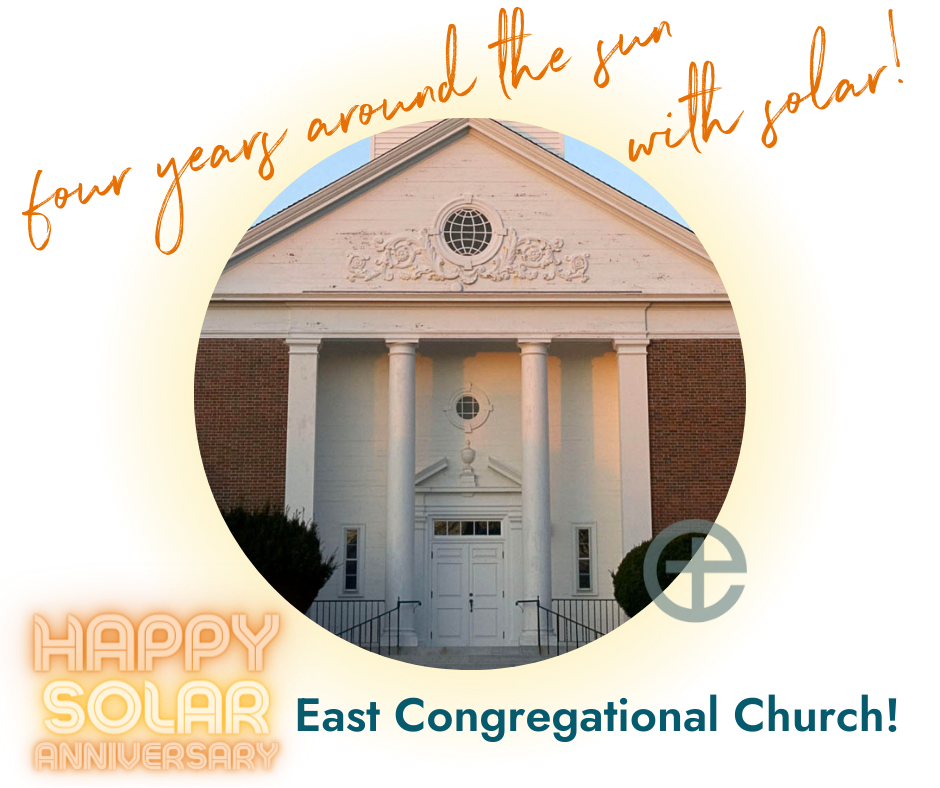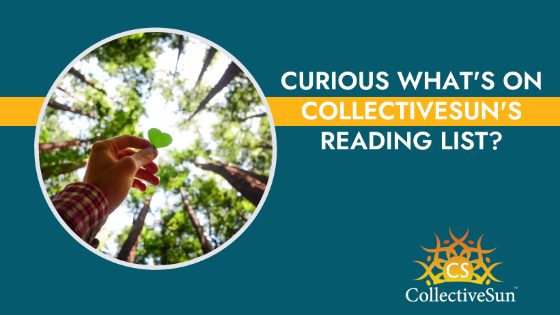 In a groundbreaking shift, solar power investments are poised to surpass spending on oil production for the very first time. This remarkable milestone underscores the growing disparity between renewable energy funding and stagnating fossil fuel industries, according to the International Energy Agency (IEA):
In a remarkable step towards sustainability, Toyota has set its sights on the sun to fuel its operations. The automotive giant recently announced plans to procure 100 megawatts (MW) of solar energy from a reclaimed coal mine site in Kentucky, as reported by pv magazine USA:
Exciting news from Puerto Rico! A comprehensive report by the Interstate Renewable Energy Council (IREC) illuminates the path to financing a vibrant solar energy future on the island. The report provides invaluable insights into the strategies and mechanisms that can accelerate the adoption of solar power in Puerto Rico:
As renewable energy sources like solar and wind continue to gain prominence, the need for effective energy storage solutions becomes increasingly vital. Long duration energy storage plays a crucial role in maximizing the utilization and reliability of renewable energy, ensuring power availability even during intermittent periods:
CollectiveSun helps make solar for nonprofits a reality! Our innovative approach helps these organizations secure affordable financing and streamline project implementation.
CollectiveSun, LLC
3295 Meade Ave, San Diego, CA 92116
888 980 2786  (CSUN)