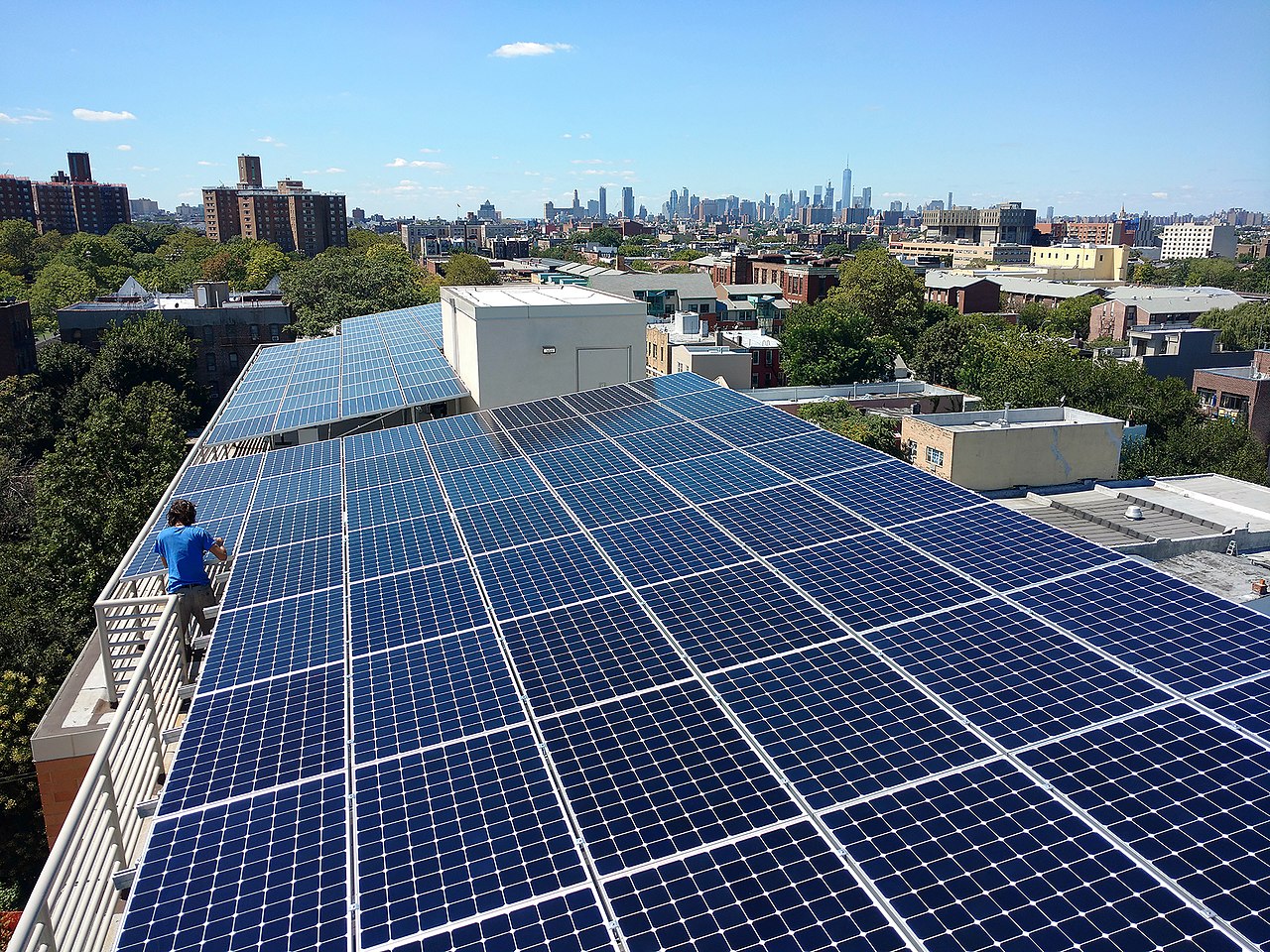 An Extra 10% Savings for Your Solar Project — If You Act Quickly
---
By Rosana Francescato, Lead Writer and Analyst, CollectiveSun | 
The Inflation Reduction Act (IRA), expected to fuel a clean-energy boom, is already living up to its promise. Since the legislation was signed into law over a year ago, hundreds of billions have been invested in clean energy projects in the U.S., with over $100 billion of solar and storage company investments. Now, low-income communities are set to benefit from the IRA with specific provisions that will be in place this fall.
The IRA supports clean energy projects with tax credits that can add up to unprecedented amounts. It starts with a basic 30% tax credit, assuming certain labor requirements are met. But "adders" to this tax credit can potentially push that number as high as 70%. While most projects won't receive such a hefty tax credit, nonprofits are in a good position to benefit significantly from some of the adders.
Low-Income Communities Bonus Adder: Coming soon!
In addition to the base 30% credit, the IRA provides three bonus adders: the domestic content bonus adder, the energy community bonus adder, and the low-income communities bonus adder. We covered the domestic content adder and the low-income communities adder in recent webinars, and we will be hosting a webinar on the energy community adder on October 19th, 2023.
For now, we're focusing on the low-income bonus adder, because it's on a more urgent timeframe than the others. Today, the Department of Energy (DOE) announced that the application portal for this bonus adder, which it's administering as the Low-Income Communities Bonus Credit Program, will open on October 19th, 2023 at 9AM ET. This low-income adder provides an additional 10% – 20% tax credit, depending on the type of project; most nonprofit projects would qualify for the 10% credit. Nonprofits will have priority for receiving the bonus adder, but to qualify for it, they must act quickly. 
Unlike the 30% credit and the domestic content and energy communities adders, which are available automatically to any project that meets their requirements, the low-income communities bonus adder requires that projects go through a competitive application process. Plus, only 1.8 gigawatts (GW) of qualified solar and wind projects will be able to receive the adder in 2023, and projects must apply within a specific timeframe.
The low-income bonus adder is available for four categories of projects in the areas shown on this map. All projects must be less than 5 megawatts (MW) in size:

Many of the projects we work with at CollectiveSun are in Category 1, which now has two subcategories: 1(a), residential, and 1(b), nonresidential. Only 30% of Category 1, or 210 MW, is allocated to the nonresidential subcategory, where most of our projects fall, making it all the more competitive.
To qualify, your project must start in 2023. For projects under 1 MW in size, that will likely mean having a lease agreement in place; your project doesn't need to be farther along than that. Once your project is approved for a bonus adder allocation, you have four years to place it in service. 
You may not want to rush your project if it's already under construction. If your project is placed in service before your application is approved, it will lose its eligibility. So if you're approaching the end of construction, you might want to reconsider the timing of project completion until your application is approved. You have four years to build your project after approval.
Other ways to lose your eligibility are project size increases (to 5 MW or more) or decreases (by the greater of 2 kW or 25% of the Capacity Limitation awarded); careful planning will help your project avoid this potential pitfall.
When and how to apply: Time is of the essence!
Once the DOE portal opens, it's essential to get your project application in as soon as possible. Applications submitted to the portal within the first 30 days will be treated as submitted on the same date and at the same time, while applications submitted after that will be reviewed on a rolling basis. The Treasury Department expects up to 100,000 applications to be submitted this year. Because of the limited program capacity, you want your application to be in that first group so it has the best chance of being accepted.
You might not have to submit the application yourself. Project applications must be submitted by the taxpayer who will ultimately be the project owner. If you're financing your project with a loan, your nonprofit would apply. If you're financing it with a lease, CollectiveSun would submit the application.
The DOE portal will have details on what needs to be submitted, including information such as the category you're applying for and the project's ownership, location, and size.
The good news for nonprofits is that if you get your applications in within the initial 30-day application period, you will be placed in a priority group for that review cycle. Projects in specific locations also get priority treatment. 
Depending on capacity, DOE plans to accept applications for the 2023 program year through early next year. But given that everyone expects the program capacity to fill up quickly, you shouldn't wait to apply. Nonprofits who apply within the initial 30-day period have the best chance of receiving project approval.
The IRA adders will significantly lower project costs, which will help more nonprofits go solar. But the adders can be a bit confusing to navigate. For more details on the low-income bonus adder, see our recent webinar. If you have questions about it or about any of the other adders, don't hesitate to reach out to CollectiveSun.