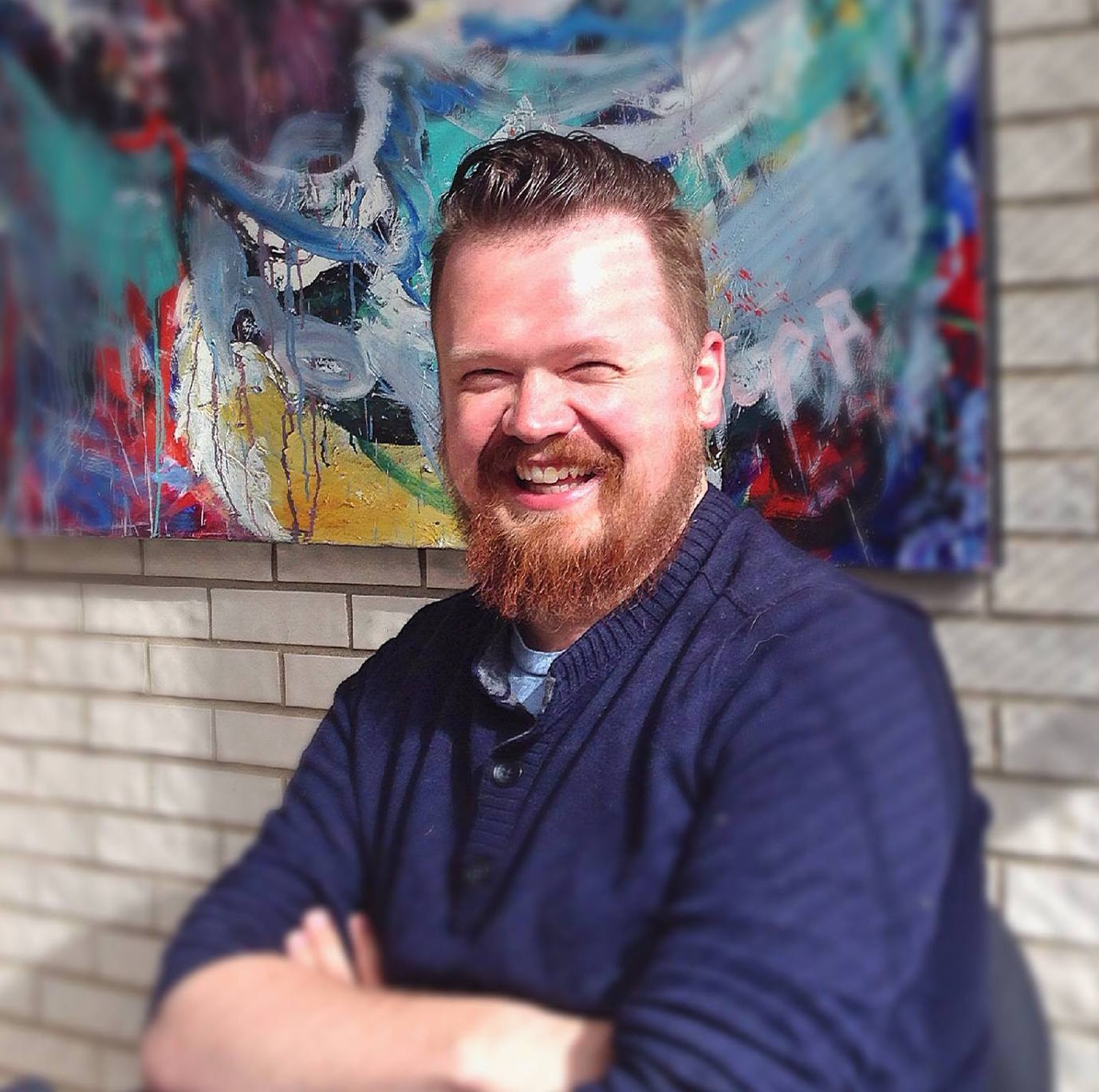 How Nonprofits are Pivoting During COVID – A Shift to Virtual Exhibits and Operations
---
Story by Sara Carbone, CollectiveSun Content Marketing Manager
Spring has sprung across the country and there is a renewed sense of hope in the air. However, nonprofits continue to wrestle with the impact of a host of changes brought by the global pandemic. CollectiveSun's series How Nonprofits are Pivoting During COVID has been looking at how nonprofits are using creativity and innovation to address the challenges brought by COVID-19.
Thus far in this series we have spoken with six incredible nonprofit organizations: Twin Cities Public Television, Wilder Foundation, Catholic Charities Archdiocese of New Orleans, California Solar and Storage Association, NDN Collective and Reality Changers. For this next interview we chatted with Seth Goodspeed, Development and Membership Manager for Hennepin History Museum in Minneapolis, Minnesota. Since 1938, Hennepin History Museum has preserved and shared the history of Hennepin County. Seth talked about how the shift to virtual programming and online operations affected the museum's reach and day-to-day operations and also looked at the impact of the pandemic on the broader Minneapolis community.
"With relatively low overhead and a small and versatile staff, Hennepin History Museum was able to pivot quickly to new practices."
What has the Hennepin History Museum done to stay connected with your community given the impact of social distancing and limitations around large groups meeting and indoor space usage?
Traditionally, Hennepin History Museum's primary programs are our physical exhibitions in our museum building. Our new exhibit on the centennial anniversary of Women's Suffrage and the Nineteenth Amendment had only been open for a few months before the pandemic shutdown began. Some of our existing programs were able to be reformatted as virtual events, new material was designed for a digital platform, and new exhibitions were designed with accompanying online galleries. 
Because our museum is located in a historic building, it is not physically accessible to everyone in our community. By switching to virtual programs and engaging more robustly on our social media platforms, Hennepin History Museum has been able to expand our audience and the reach of our content.
Has COVID meant an alteration in the focus of the Hennepin History Museum operations or the mode of service delivery?
COVID has accelerated some of the museum's work in areas we knew we needed to focus on. These include the limitations of our physical building and our need to develop more online content; to engage with our community IN the community, whether that means more historic walking tours of areas throughout the county or providing more traveling "pop-up" exhibitions. This was work that was already on the museum's radar, but COVID reiterated the importance of this work and strengthened our commitment to developing innovative new programs.
How has the Hennepin History Museum adapted or innovated around your offline and online resources regarding PR/marketing and communications?
Hennepin History Museum is lucky to have a small, but dedicated group of supporters. We were able to increase our membership rates while our individual donations stayed flat throughout the pandemic. All nonprofits in Minnesota are fortunate to have access to GiveMN.org, a statewide giving platform that, since 2008, has hosted Give to the Max Day each November. In May of 2020, GiveMN recognized the impact that the shutdown was having on nonprofits throughout the state and hosted a week of giving campaign, Give at Home MN. This event raised more than $5 million for nonprofits throughout the state and gave the museum its first giving boost during the pandemic. 
Also, the traditional Give to the Max Day campaign in November of 2020 raised more than $30 million for nonprofits statewide. Hennepin History Museum made a concerted effort to participate in this day of giving and was able to dramatically increase our giving rates to make up for lost revenue and gifts earlier in the pandemic.
How have you adjusted your internal operations to accommodate new operational requirements or a decrease in revenue?
Our Executive Director has remarked on how beneficial it has been to be a small non-profit this past year. With relatively low overhead and a small and versatile staff, Hennepin History Museum was able to pivot quickly to new practices. This primarily meant working from home and creating new digital programs, but our archivist, for example, was also able to process research requests virtually instead of opening the research library to the public and our visitor services team was able to refocus on communications and external relations.
Any favorite anecdotes about nonprofits who have really stepped outside the box around their thinking during this time?
Here in Minneapolis, I am inspired not only by the organizations that have shown creativity in the face of the pandemic but also by the organizations that have provided community support in the wake of social unrest after the killing of George Floyd. Minneapolis has seen tremendous leadership emerge primarily from the small, community-driven nonprofit and for-profit organizations that have provided much needed assistance and fundraising for the impacted neighborhoods. Nearly one year later, many of these organizations are still providing the community with the organizational and communication tools needed as our city rebuilds.
" Many organizations were already beginning to address work on accessibility, diversity, and inclusion, but the pandemic and the social unrest here in the Twin Cities have accelerated the need for all nonprofits to address these issues. "
Any industries in particular that you are seeing having more trouble pivoting or perhaps having an easier time of things than others, and why?
Having recently moved from a large organization to a small nonprofit, I see many examples of large organizations that have needed to cut much of their staff due to a drastic decline in earned revenue while still needing to maintain expensive physical facilities. Here in Minneapolis our community has been incredibly generous in providing philanthropic support to help all nonprofits weather the storm, but even a rise in donations cannot make up for all of the lost income. 
Many organizations were already beginning to address work on accessibility, diversity, and inclusion, but the pandemic and the social unrest here in the Twin Cities have accelerated the need for all nonprofits to address these issues. They have also shone a spotlight on those organizations that are unable, or unwilling, to shift quickly enough.
Have you seen any impactful policy adjustments or developments that are helping to ensure that nonprofits are supported in the short and long term?
It has been heartening to see so many foundations here in the Twin Cities pivot to address the many inequities facing our BIPOC communities and create new initiatives to help address and fund that work. Many foundations have acknowledged that the application process has often been a complicated barrier to small nonprofits and have changed both their funding priorities and funding process. The real test in the coming years is to see if these changes become permanent or if we revert to the practices used prior to 2020.
About Seth
Seth Goodspeed is the Development and Membership Manager for Hennepin History Museum in Minneapolis, Minnesota. Seth has worked for more than 10 years in higher education and arts and cultural nonprofits, including the Guthrie Theater, Carleton College, and the Minneapolis College of Art and Design. Seth's professional focus has been in development, volunteer management, alumni relations, and programs and event management.
About Hennepin History Museum
The Hennepin History Museum Mission Statement:
We collect, preserve and share Hennepin County history to educate, enlighten and inspire.
The Hennepin History Museum Vision Statement:
We are a place where Hennepin County history is preserved, appreciated, accessible, and inspirational.
The Hennepin History Museum Values:
They are committed to being:
Inclusive across everything we do
Innovative in our approach to connecting people to our past
Intimate in experience
Relevant by connecting our history with the experience of today
Responsible for stewarding all that is entrusted to us
The Hennepin History Museum promise to the community:
Hennepin History Museum brings the diverse history of people in Hennepin County to life. We help people understand their world through an exploration of local history with exhibits, public programs, a magazine, and a public research library.
We promise to:
Do this work by creating a vibrant and preeminent county-wide organization, to give our stories the exposure and celebration they so richly deserve, and bring them to audiences in a way that helps shine light on the present.
Create a space that will be welcoming and accessible to all, that will attract a more diverse audience, and that uses innovative approaches to deliver an engaging experience.
Showcase our amazing collection, to be stewards of it and the other resources that are entrusted to us, so that we are able to serve our community for future generations.