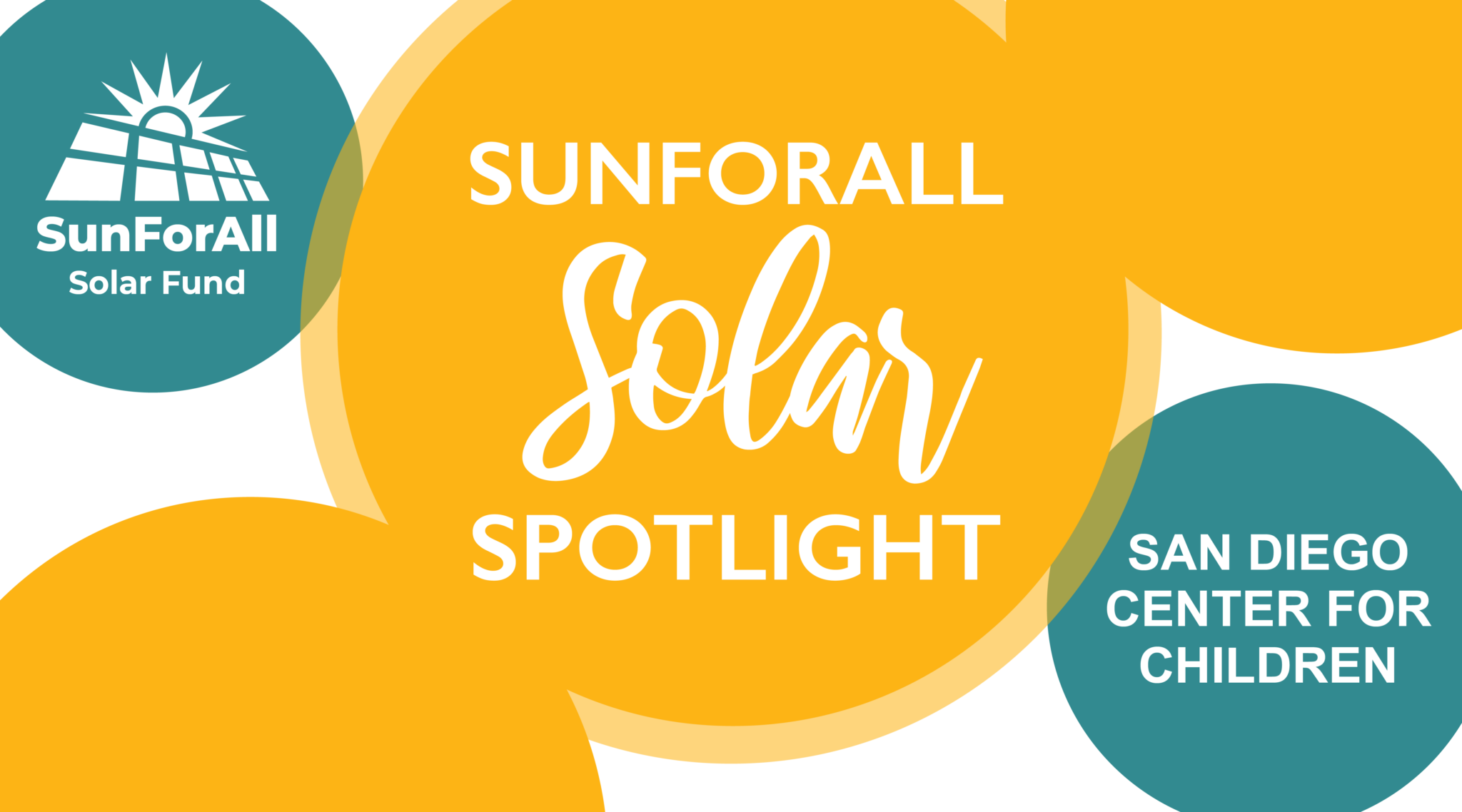 SunForAll Solar Spotlight: San Diego Center for Children
---
More and more, operational and environmental sustainability is becoming an integral part of Nonprofit organizations' missions in America. Our team at CollectiveSun is thrilled to work with these inspirational organizations as they look to capitalize on the cost savings and long-term community benefits powered by going solar.
We are thrilled to highlight our Nonprofit partners that have chosen to go solar with the SunForAll Solar Fund. Our SunForAll Solar Spotlight series began by talking with Vista Community Clinic in Vista, California, and San Diego Habitat for Humanity. In this third article, we look at San Diego Center for Children.
San Diego Center for Children provides educational and outpatient clinics and in-home mental health services and residential treatment to children and families faced with mental and behavioral health issues. The Center's Director of Philanthropy, Kristi Worley, shared about the organization's long history in child and family support, their mission and programming, and their experience working with SunForAll and CollectiveSun as they went solar.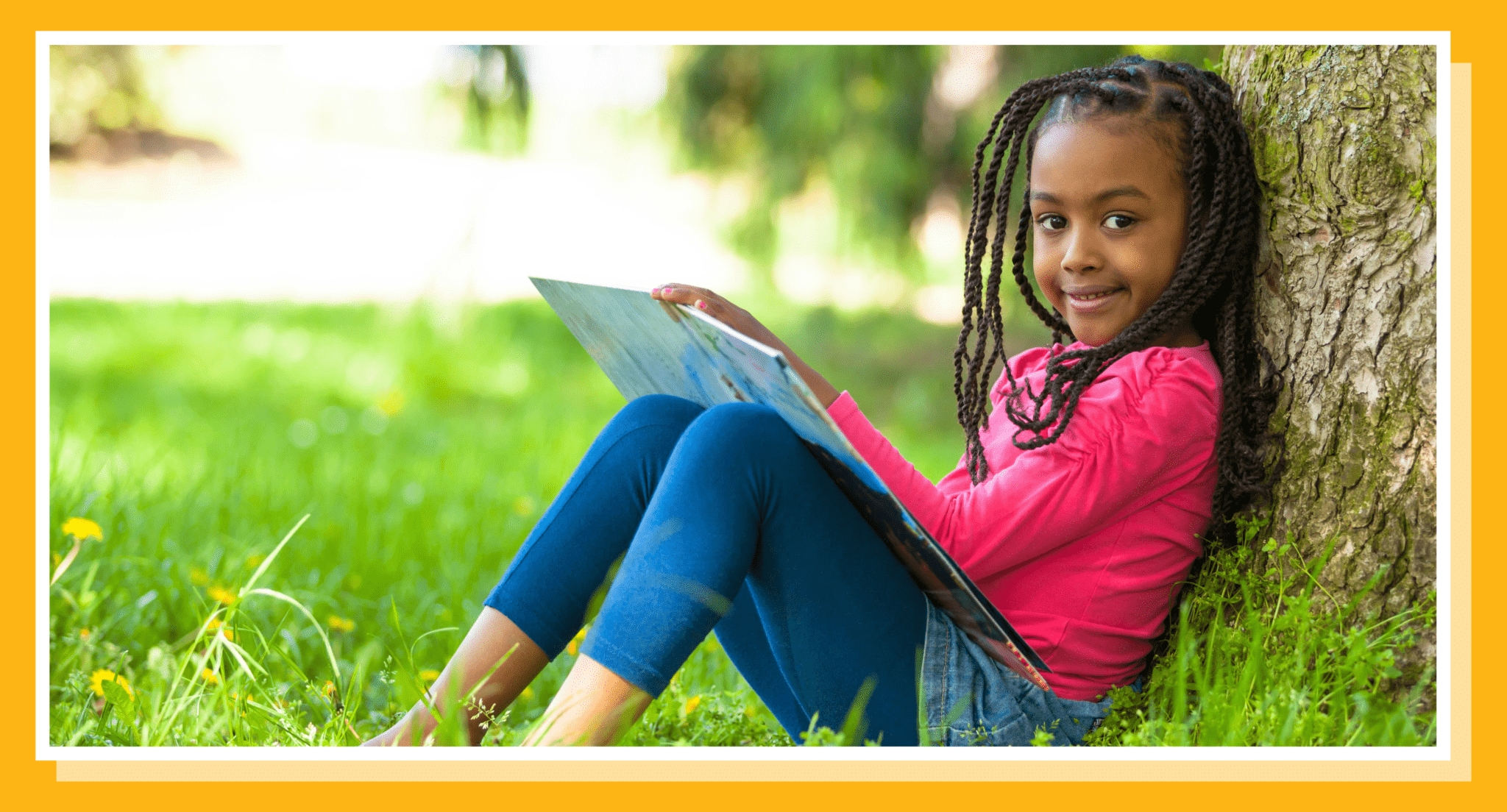 WE'D LIKE TO BEGIN BY ASKING YOU TO SHARE THE STORY BEHIND THE SAN DIEGO CENTER FOR CHILDREN.
Over 135 years ago, a powerful idea to create change for those less fortunate in San Diego was manifested by a dedicated group of philanthropic women who came together to give their skills, time and money to assist women in need. The resulting Women's Home Association was founded by investing $1,000 in a home in downtown's Gaslamp District. Efforts quickly grew to caring for homeless, abused and orphaned children, and The Women's Home became what we now know as the San Diego Center for Children.
As San Diego's oldest nonprofit, the San Diego Center for Children has evolved to become a nationally accredited organization supporting children and families struggling with mental, emotional and behavioral health challenges. Today, the Center employs nearly 400 culturally- and trauma-informed team members who serve the needs of over 1,000 youth and families every day across 8 program sites and within hundreds of homes, schools and communities throughout San Diego County.
Our unique continuum of services provides a range of evidence-based, individualized therapeutic and educational services to children and families of all backgrounds. Grounded in a rich history, the Center is driven by a commitment to bring mental health care to families in need through innovation and best practices. We are a trusted leader for families, guiding them to access the help they need when they need it.
PLEASE SHARE THE SAN DIEGO CENTER FOR CHILDREN'S MISSION AND CORE VALUES.
The Center's Mission is to protect the joy of childhood, prevent emotional suffering and incite change. Our vision is to inspire a world where all children and families live joyful and healthy lives. Our core values are being a welcoming environment that is positive, friendly and inviting; remaining optimistic about our ability to help children and families; providing excellence in all we do to improve the lives of those we serve; promoting the health and well-being of the whole person and the safety of their environment; collaborating with others to make a greater impact; and regarding others with understanding, empathy and a willingness to help.
HOW IS THE SAN DIEGO CENTER FOR CHILDREN CONNECTED TO THE GREATER SAN DIEGO COMMUNITY?
With 8 program sites located throughout the county, the Center is connected to several communities in San Diego and helps families from all backgrounds who are struggling with mental, emotional and behavioral health challenges.
" AS THE OLDEST CHILDREN'S NONPROFIT IN SAN DIEGO, IT IS IMPORTANT FOR US TO BE A LEADER IN BOTH IDENTIFYING AND TREATING CHILDREN'S MENTAL HEALTH AS WELL AS RESPECTING OUR ENVIRONMENT AS WE GROW OUR PROGRAMS AND SERVICES. THINKING OF THE IMPACT OUR INFRASTRUCTURE HAS ON THE ENVIRONMENT AS WELL AS THE IMPORTANT ROLE OUR NATURAL SURROUNDINGS PLAY IN OUR OVERALL MENTAL HEALTH ARE VERY IMPORTANT TO OUR COMMUNITY. "

– KRISTI WORLEY, DIRECTOR OF PHILANTHROPY, SAN DIEGO CENTER FOR CHILDREN
HOW DOES GOING SOLAR ALIGN WITH AND IMPACT THE SAN DIEGO CENTER FOR CHILDREN'S MISSION AND SERVICES?
One of the unique things about the Center is that, since its founding in 1887, we've always been able to evolve to meet the needs of the community. Back then we were having a land boom in California which meant that a lot of women were left destitute because men were needing to go find work. Moving further ahead through the years, we became the first orphanage in San Diego. And then working with abandoned youth, the Center really started to focus on the mental health needs from the trauma and neglect that these children were struggling with. So for the past 60 to 70 years we've really focused on mental health.
In that vein of adjusting to meet the needs of our community, solar has become a new and exciting opportunity for our community. It is why, ultimately, the Center is moving in that direction. We're harnessing solar energy that will provide power to our entire residential program in our 12 acres and allow us to put the cost savings right back into our much needed programs and services on campus and throughout San Diego. Right now we launched, in the midst of a pandemic, two incredibly important and intensive outpatient services for families in need. We are really trying to grow them, and those savings from solar will directly impact the growth of those services.
WHAT SPARKED THE SAN DIEGO CENTER FOR CHILDREN'S INTEREST IN RENEWABLE ENERGY AND SUSTAINABILITY?
In 2016 San Diego became the first city in California to reach the "cap" under the current solar rules, and Sullivan Solar Power wanted to celebrate the important milestone by giving back to the community. The San Diego Center for Children was selected to receive solar panels at our nonpublic school, the Academy, which is located on the main campus. These panels currently generate a significant amount of power for the school, which is  a great savings to the Center overall.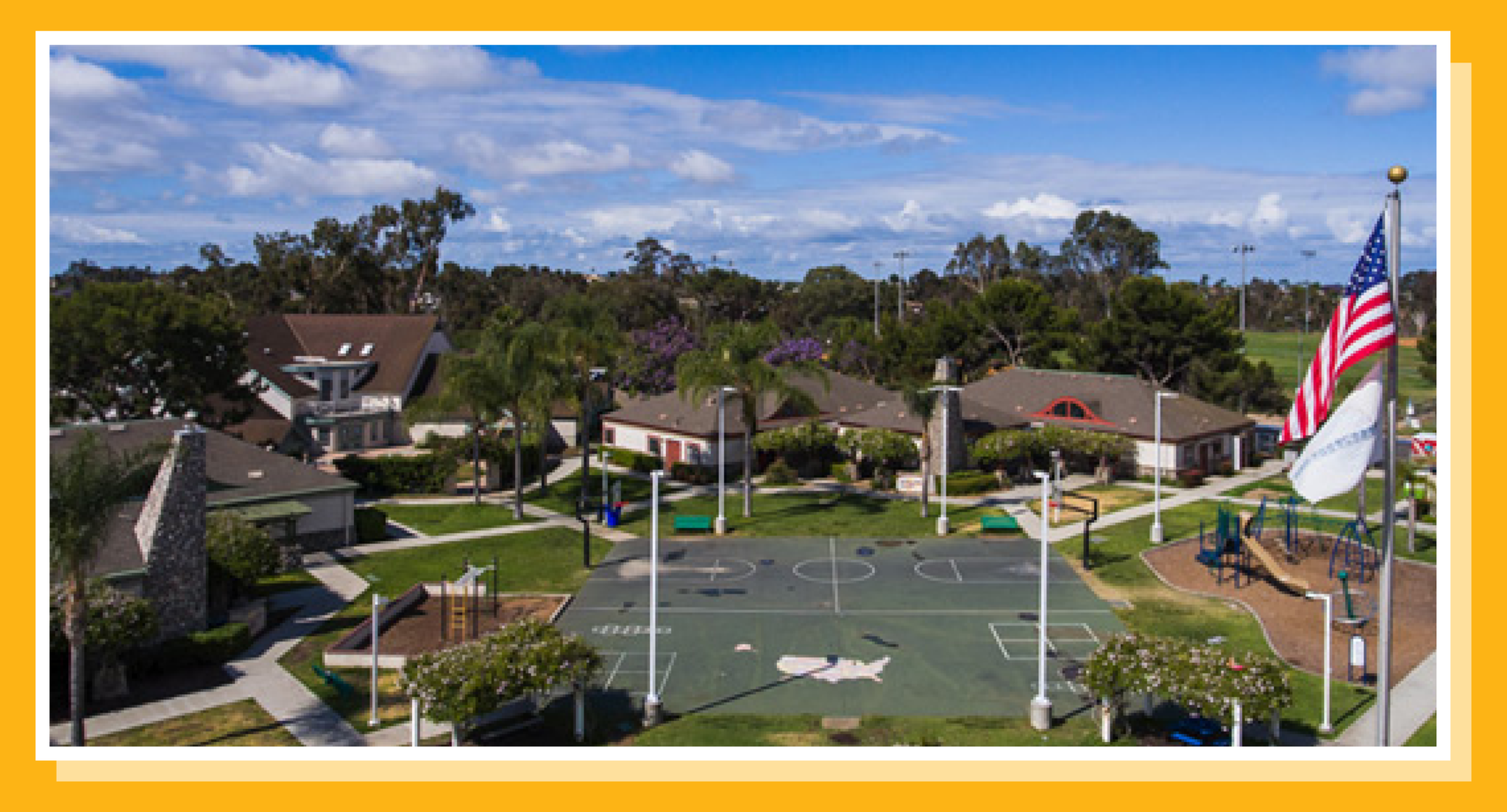 WHAT ASPECT OR OUTCOME OF SOLAR ENERGY ARE YOU MOST EXCITED ABOUT?
The savings for the system in the first year is projected to be $50,000 and is expected to increase from there. Those cost savings are the main motivating factor. However, as the oldest children's nonprofit in San Diego, it is important for us to be a leader in both identifying and treating children's mental health as well as respecting our environment as we grow our programs and services. Thinking of the impact our infrastructure has on the environment as well as the important role our natural surroundings play in our overall mental health are very important to our community.
We've also been working with another nonprofit to use our solar energy to help create a community garden, a native garden that could surround the solar carport lot. As a result we might be looking for additional grant funding to help create that – something that would do a lot to help with community engagement. It might end up being a project for our 18-22 year old youth to work on in conjunction with other nonprofits. So having the system really will provide us with a whole other opportunity for funding and collaboration with partner organizations. We're really excited about that.
There's another positive aspect of the system. We purchased three acres that were adjacent to the center a couple of years back, and we hadn't made a final decision on what to do with it. We hadn't been able to put asphalt on the lot right away because it would be a lot of money and there were issues around drainage, logistics and permitting. So, when we looked at solar there was the idea to capture energy and cover our employees' cars with a carport system. This was advantageous partly because it might help with the drainage issue and adding asphalt later on.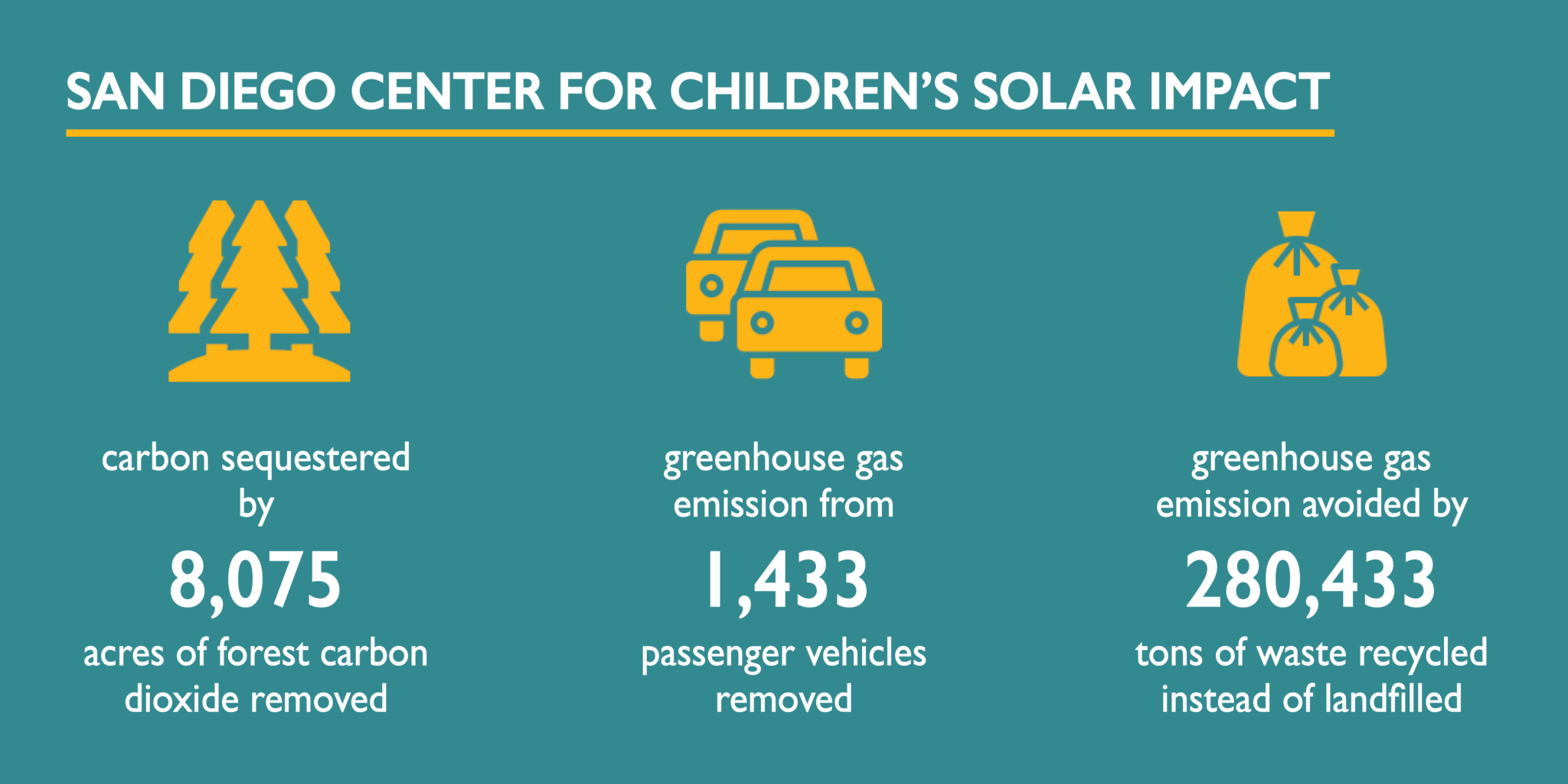 WHAT DREW YOU TO WORKING WITH THE SUNFORALL SOLAR FUND?
The unique opportunity. Once the structure is in place, the Center will have immediate cost savings.
WHAT PARTS ABOUT WORKING WITH COLLECTIVESUN AND OUR SUNFORALL SOLAR FUND HAVE BEEN THE MOST BENEFICIAL FOR YOUR ORGANIZATION?
The SunForAll team has been amazing and wonderful to work with throughout the process.  Since we are an organization that focuses on health and human services, renewable solar energy and the process of installation can be a bit daunting. The team was there the entire time to help navigate the process and communicate changes and updates.
Also, we came in on the tail end of the process so we had a limited timeline of gathering all the information. It was overwhelming for us because we had no idea what we were doing. But the team at CollectiveSun was extremely helpful. They really worked with us to get all the needed information and explain why it was needed, meeting with us several times. As we worked together, they really sought to understand where we were coming from as a nonprofit, such as understanding our limited staff and time. They were great to work with – a great team.
WHAT ARE SOME OF THE THINGS YOU'VE LEARNED ALONG THE WAY?
I learned a lot about solar energy and solar energy companies and about the incredible work CollectiveSun does for nonprofits. Also, at the end of the day it is pretty astounding how much money the center will save immediately once the panels are installed. When this project is complete it's going to be incredible.
LOOKING FORWARD, WHAT ARE YOUR GOALS FOR THE SAN DIEGO CENTER FOR CHILDREN AND HOW WILL SOLAR PLAY A ROLE IN ACHIEVING THOSE GOALS?
Because of the money saved through solar, we can continue to provide an excellent level of treatment to children and families struggling with mental and emotional health challenges by growing our services and programs as we aim to serve over 1,000 people every day.
IF SOMEONE WERE INTERESTED IN VOLUNTEERING WITH, DONATING TO, OR CONNECTING WITH THE SAN DIEGO CENTER FOR CHILDREN, HOW WOULD THEY DO SO?
The Center provides several opportunities to get involved throughout the year. For more information please visit: www.centerforchildren.org
ABOUT SAN DIEGO CENTER FOR CHILDREN
Founded in 1887, the San Diego Center for Children is the oldest children's 501(c)(3) nonprofit in the region accredited by The Joint Commission for its excellence in quality of care. The Center provides evidence-based therapeutic, educational, foster care and transition age services to children and families struggling with mental, emotional and behavioral disorders. Today, with 8 program sites and community-based services within hundreds of homes and schools across San Diego County, the Center empowers over 1,000 people every day.
OUR MISSION
Protect the joy of childhood. Prevent emotional suffering. Incite change.
OUR VISION
Inspire a world where all children and families live joyful and healthy lives.
Learn more about San Diego Center for Children!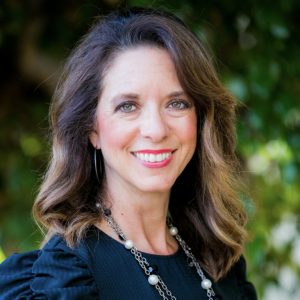 ABOUT KRISTI WORLEY
Director of Philanthropy, San Diego Center for Children
Born and raised in San Diego, Kristi Worley has a strong relationship with the San Diego community. Kristi's successful career in fundraising and development spans over 20 years and within several areas. Over the years, she has developed expertise in annual funds, leadership giving, donor relations, and event management within the academic, research, and health care settings.
Kristi is passionate about the mission of the Center and works every day to bring awareness to the community through a multi-channel approach of community outreach, communication, and stewardship.
The 297 kW San Diego Center for Children solar project is being installed by San Diego-based Unique Solar.
If you are a Nonprofit organization interested in learning more about solar or are looking to launch a solar project with a Nonprofit organization, please contact our Account Manager, Nicole Withrow who can answer any of your questions.
Nicole can be reached at [email protected] or (330) 845-0375 .