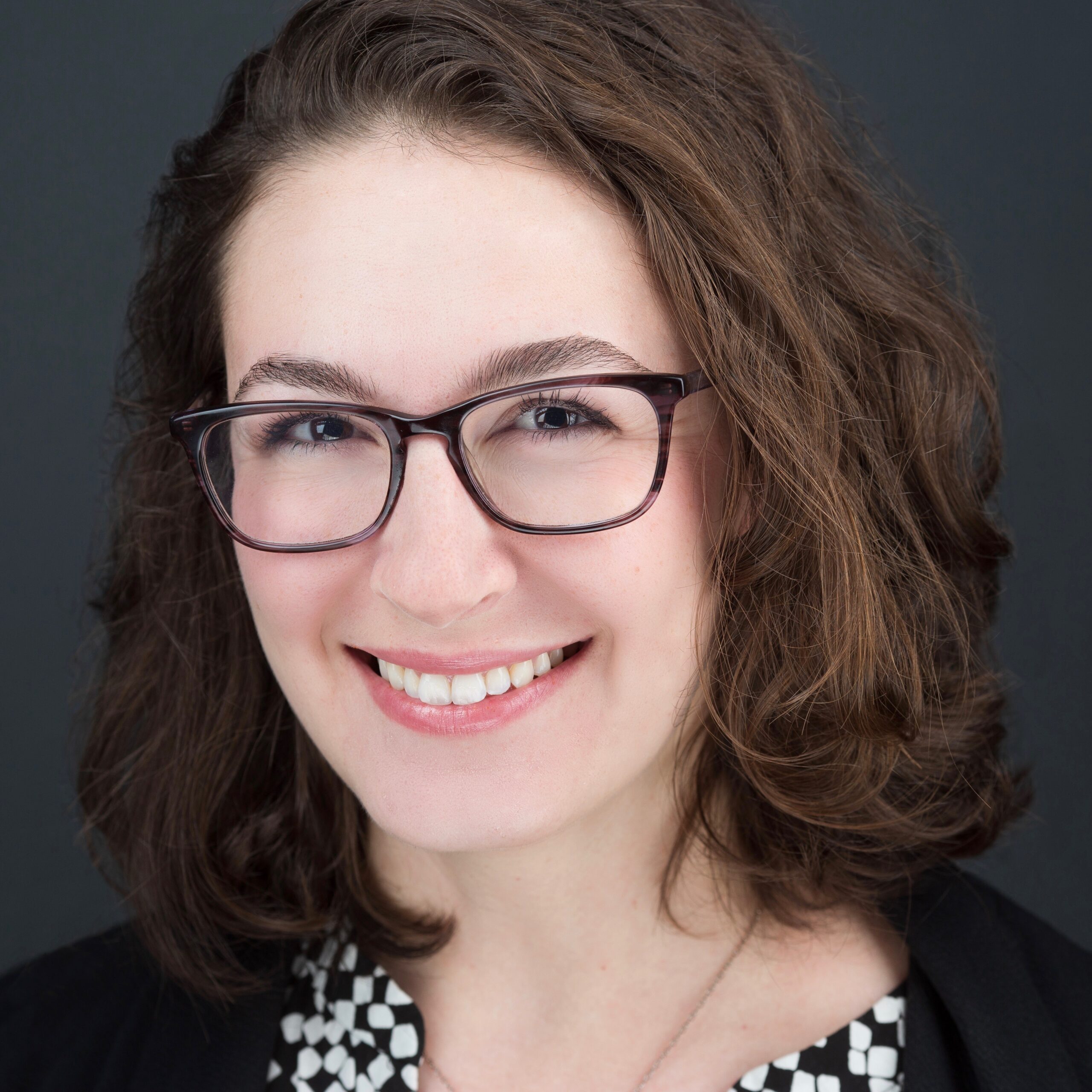 How Nonprofits are Pivoting During COVID – Addressing a Housing Crisis During Changing Times
---
Though summer is in full swing, COVID is still top of mind, and communities across the country still have needs to be met. As a result, our nation's nonprofits continue to make adjustments in the face of the economic, social, and logistical changes brought on by the pandemic. Our series How Nonprofits are Pivoting During COVID highlights the ways in which these organizations employ creative solutions to adjust to the ever-evolving challenges faced by their community members.
Thus far, we have spoken with eight nonprofit organizations making a difference: Twin Cities Public Television, Wilder Foundation, Catholic Charities Archdiocese of New Orleans, California Solar and Storage Association, Interfaith Power & Light, NDN Collective, Reality Changers, and Hennepin History Museum. This month, we spoke with Linnea Lagerstrom, Development Officer for the San Diego Habitat for Humanity.
Linnea shared how San Diego Habitat made adjustments to continue building much-needed homes so that personnel, volunteers on the ground and in the office, remained safe in the face of COVID. Linnea also looked at how San Diego Habitat overcame certain logistical and government delays and examined what they are doing as California begins to emerge from some of the pandemic restrictions.
What has San Diego Habitat for Humanity done to stay connected with your community given the impact of social distancing and other limitations?
As an essential business, San Diego Habitat was able to keep building throughout the pandemic, but it was still a big adjustment to go from having over 5,000 volunteers a year helping on our construction sites, in our ReStores, and in our administrative office, down to just staff and key volunteer crew leaders. Our mission of bringing people together to build homes, communities, and hope had to look very different to ensure that we were keeping everyone safe, while still maintaining those strong connections. 
Everyone Build in April 2020 was the first initiative we launched in the place of our annual 300-person fundraiser, Women Build. Instead of having large groups on our construction sites, we created fun challenges people could do from home or virtually as a way to foster community. This past May, we were able to host Women Build on our construction sites in small groups with extra safety precautions, and we added a COVID-safe Adventure Race, which was so rewarding after a year of having almost no volunteers. We also heavily relied on tools like Zoom, Facebook Live, and email communications to share updates and celebrate events like our groundbreaking in National City and our home dedication for Comm22 in Logan Heights.
" Our mission hasn't changed, but our operations have adjusted to ensure that we're keeping our staff, homeowners, volunteers, and donors safe and healthy while continuing to expand our work and make affordable homeownership available to more San Diegans. "
Has COVID meant an alteration in the focus of San Diego Habitat's operations or the mode of service and program delivery?
The pandemic exposed some serious gaps. We aren't taking care of each other as a community and the extreme need for safe, decent, affordable housing is one of those gaps. We were already experiencing a housing crisis and COVID definitely exacerbated that. Despite economic instability and record job loss, the hundreds of Habitat homeowners we work with were still able to make their mortgage payments and remained financially stable. This reinforced the success of Habitat's affordable homeownership model and continues to inform our work.
San Diego Habitat's mission-critical work is constructing and repairing affordable homes, so after initially creating a safety plan for our small but mighty construction staff, we were able to keep operating on the construction site is much smaller numbers. Since we weren't able to rely on volunteers to keep pace with our initial construction timeline, we had to hire professional contractors to do work that is normally covered by volunteers. While that has meant we were able to stay on track and continue building, it also increased our costs.
Government changes and shutdowns have also delayed new projects, making it more difficult to start new construction in the immediate future. Our mission hasn't changed, but our operations have adjusted to ensure that we're keeping our staff, homeowners, volunteers, and donors safe and healthy while continuing to expand our work and make affordable homeownership available to more San Diegans. 
For nonprofits with "essential" missions such as San Diego Habitat, what changes have you found successful in making continuing services possible?
We are fortunate that we're able to do so much virtually. We cannot build homes virtually, but we have gotten creative over the past year in order to continue supporting our work. For example, we updated our homeownership orientation so that it can be attended virtually and viewed on-demand. Not only does that save us time, but it also makes the orientation more accessible to those who wouldn't have been able to attend in person. 
We also launched an online store for our home improvement retail center, the ReStore, so that we keep usable material out of landfills and provide great discounts to the public looking to furnish or remodel their homes affordably. Proceeds from the ReStore locations go towards building and repairing more homes throughout San Diego County. On several occasions, we have also teamed up with corporate partners interested in giving back financially and providing virtual engagement projects for their employees. The result was over 75 beautifully decorated birdhouses and stepping stones that are being gifted to Habitat homeowners and partners throughout the county or sold in our ReStore locations.
How has San Diego Habitat been innovative around fundraising and events given COVID restrictions and economic changes?
Like many other organizations, we have relied heavily on outreach and virtual events that don't require us to be in-person but still provide valuable experiences that connect back to our mission and educate our community about important affordable housing issues. Instead of hosting events at our construction sites, we hosted many different Zoom gatherings with our donors and utilized videos and live streams to show progress on our construction sites. 
One of the biggest collaborative efforts we did this past year was our virtual Women Build Kick-Off event, which brought together members of our staff, board, Habitat homeowners, volunteers, and corporate partners. Amidst all these different touchpoints with our supporters, it was clear on a national scale that access to decent, affordable housing has become exponentially more difficult since the pandemic began. In that vein, our overall fundraising from individuals in our community outpaced last year because of increased awareness and need.
With COVID restrictions being lifted, how is San Diego Habitat shifting to a new "normal." What does that new normal look like?
One of the biggest changes as we return back to "normal" is being able to have groups of volunteers back on our construction sites and in our ReStores. Volunteers are at the heart of what we do and it was a difficult year without them! We still have safety precautions in place due to COVID, and our administrative staff is still working remotely in an abundance of caution. Some of the changes we made during the pandemic have improved our efficiency so, moving forward, our new normal looks like a combination of what we've done in the past plus new processes we've developed over the past year.
Looking forward, what are San Diego Habitat's post-COVID goals and aspirations?
When the pandemic hit, we were in the middle of a five-year strategic plan to increase our organization's capacity for building and repairing significantly more homes annually. We had to put those plans on hold this past year, but now we're doubling down on our goals of funding and selling 30 new homes annually by 2024, repairing more homes throughout the county, and increasing ReStore revenue to support our overall work.  
How can someone become involved with San Diego Habitat for Humanity as a volunteer, donor, etc.?
There are many ways to get involved with San Diego Habitat! No experience is needed to volunteer with Habitat and you can volunteer once or come back as many times as you like. We have volunteer opportunities for individuals or groups on Tuesdays-Saturdays on our construction sites and in our three ReStores. We hope to bring back administrative volunteering soon. To learn more, visit www.sandiegohabitat.org/get-involved/volunteer.
For those interested in supporting Habitat with a donation, your support — whether it's a charitable gift or donation of materials or services — will make a lasting difference for families in our community. To learn more about the various ways to give, visit www.sandiegohabitat.org/support-us/more-ways-to-give. 
Lastly, for those who love a good bargain, our three ReStore locations – Kearny Mesa, Escondido, and National City – offer great deals on new and gently used home improvement items. Whether you're remodeling your kitchen or are simply in need of that special piece to complete your living room redesign, the ReStore can help you find the affordable home improvement solutions you need. Check out more info here: www.sandiegohabitat.org/restore
About Linnea
As a Development Officer for San Diego Habitat for Humanity, Linnea Lagerstrom has the joy of supporting Habitat's mission of providing affordable homeownership to local families through stewarding corporate partnerships and overseeing Habitat's annual fund. Before her current position, Linnea served as an AmeriCorps member, coordinating over 2,500 volunteers and establishing a youth program to engage 5-13 year olds interested in giving back to their communities.
Linnea has a B.A. in Linguistics and minors in Business and German from the University of California, San Diego, has a certification through the Sanford Institute of Philanthropy's Fundraising Academy program, and is thrilled to continue involvement with YNPN SD as the Board President.
When she is not working, volunteering, or sleeping, Linnea enjoys spending time with her cats, reading, and exploring the diverse eateries and neighborhoods of San Diego.